Description
Apple MacBook Pro 15.4" (Silver) features a splendid Touch Bar for optimum effectiveness. It also boasts of a 2.2 GHz Intel Core i7 Six-Core (8th Gen) processor, 16GB of 2400 MHz RAM, 256GB SSD, 15.4" 2880 x 1800 Retina Display, AMD Radeon Pro 555X GPU (4GB GDDR5), True Tone Technology, and so on.
Its Retina Display comes with a resolution of 2880 x 1800 and LED backlighting that is brighter than its previous version. Also, its contrast ratio is enhanced so that you can experience perfect image clarity. You will like its variable refresh rate as well as a large pixel aperture, which guarantees maximum effectiveness. P3 color gamut is perfectly supported, hence, you will get access to extra vibrant colors. The display also features the True Tone technology, which ensures that the white balance is automatically adjusted so that there will be a better natural viewing encounter at all times.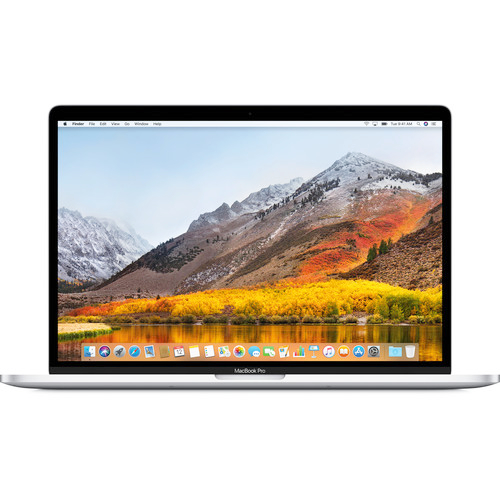 ---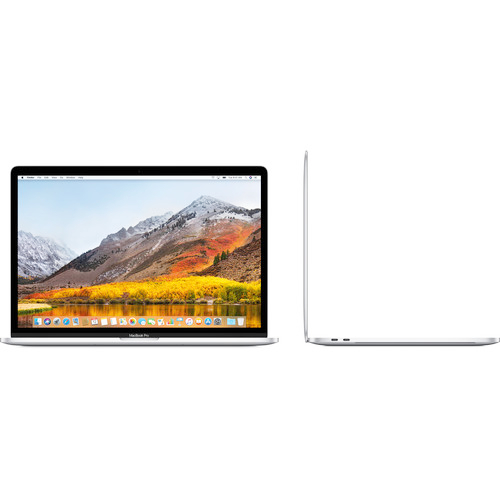 Our Take on the MacBook Pro 15.4" (Silver):
The MacBook Pro 15.4" (Silver) has a Touch Bar, which takes the place of function keys for maximum versatility. The Touch Bar has a Retina-quality multi-touch display, which makes control easier. There are intelligent typing functions such as predictive text and emoji for enhancing your typing experience. The Touch Bar is customizable according to your needs, and it adapts to apps like Safari, Mail, Messages, Adobe Photoshop, and so on. With a Touch ID sensor upgraded power button, you can log in to your device quickly with your fingerprint.
---
Also, this MacBook boasts of an 8th Gen Coffee Lake 2.2 GHz Intel Core i7 six-core processor, and that is why it is one of the most sought-after products in the market right now. It also features a 256GB PCIe-based SSD, 16GB of 2400 MHz DDR4 onboard memory, a keyboard with a 3rd-gen butterfly mechanism, a Force Touch trackpad, Thunderbolt 3 (USB Type-C) ports, just to mention a few. You will like its stereo speakers that guarantee high-bass delivery, Bluetooth 5.0 wireless technology, 802.11ac Wi-Fi, as well as 3.5mm headphone jack.
---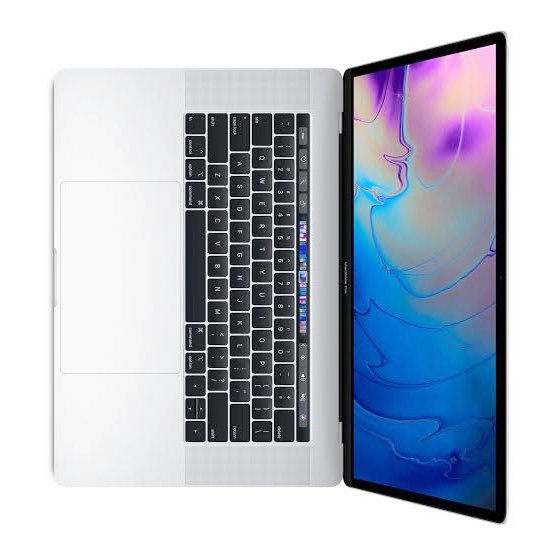 Besides, optimum system security is guaranteed with the Apple T2 chip, which promotes secure booting as well as encrypted storage. There is the Force Touch trackpad that enables you to get more connected to your content to get the most satisfactory result. You won't mind its slimness at 15.5 millimeters, hence, you can easily slide it into your bag for convenient transportation. Weighing just 4 pounds, it won't add too much weight to its carriage bag for ultimate ease of use. It is preinstalled with macOS, and free updates are available for download on the Mac App Store.
Specifications:
| | |
| --- | --- |
| CPU: | 2.2 GHz Intel Core i7 6-Core |
| Maximum Boost Speed: | 4.1 GHz |
| Memory Type: | 2400 MHz DDR4 |
| Total Installed Memory: | 16 GB |
| Maximum Brightness: | 500 cd/m2 |
| Resolution: | 2880 x 1800 |
| Refresh Rate: | 60 Hz |
| Total Installed Capacity: | 256 GB |
| Aspect Ratio: | 16:10 |
| Solid State Storage: | 1 x 256 GB Integrated PCIe |
Included in the box:
Apple MacBook Pro 15.4" with Touch Bar (Mid 2018, Silver)
87W USB Type-C Power Adapter
USB Type-C Charge Cable (2m)
Payment & Security
Apple 15.4" MacBook Pro with Touch Bar Spanish Keyboard MR962EA