Description
Apple Laptop - 13.3" MacBook Pro, Retina, 2.3GHz Quad-Core Intel Core i5, Touch Bar, 8GB RAM, 512GB SSD Storage, Space Gray is ideal for an enhanced experience in photo and video editing, 3D designing, gaming, and coding!
Apple 13.3" MacBook Pro features many advanced features that make the device an ideal choice for photographers, video editors, coders, 3D designers, and gamers. An 8th Gen Coffee Lake 2.3 GHz Intel Core i5 Quad-Core processor powers the system. The processor features a burst speed of up to 3.8 GHz. The 8GB of 2133 MHz LPDDR3 RAM incorporated into the device ensures smooth multi-tasking. It also permits the user to have quick access to frequently used files and documents on the device.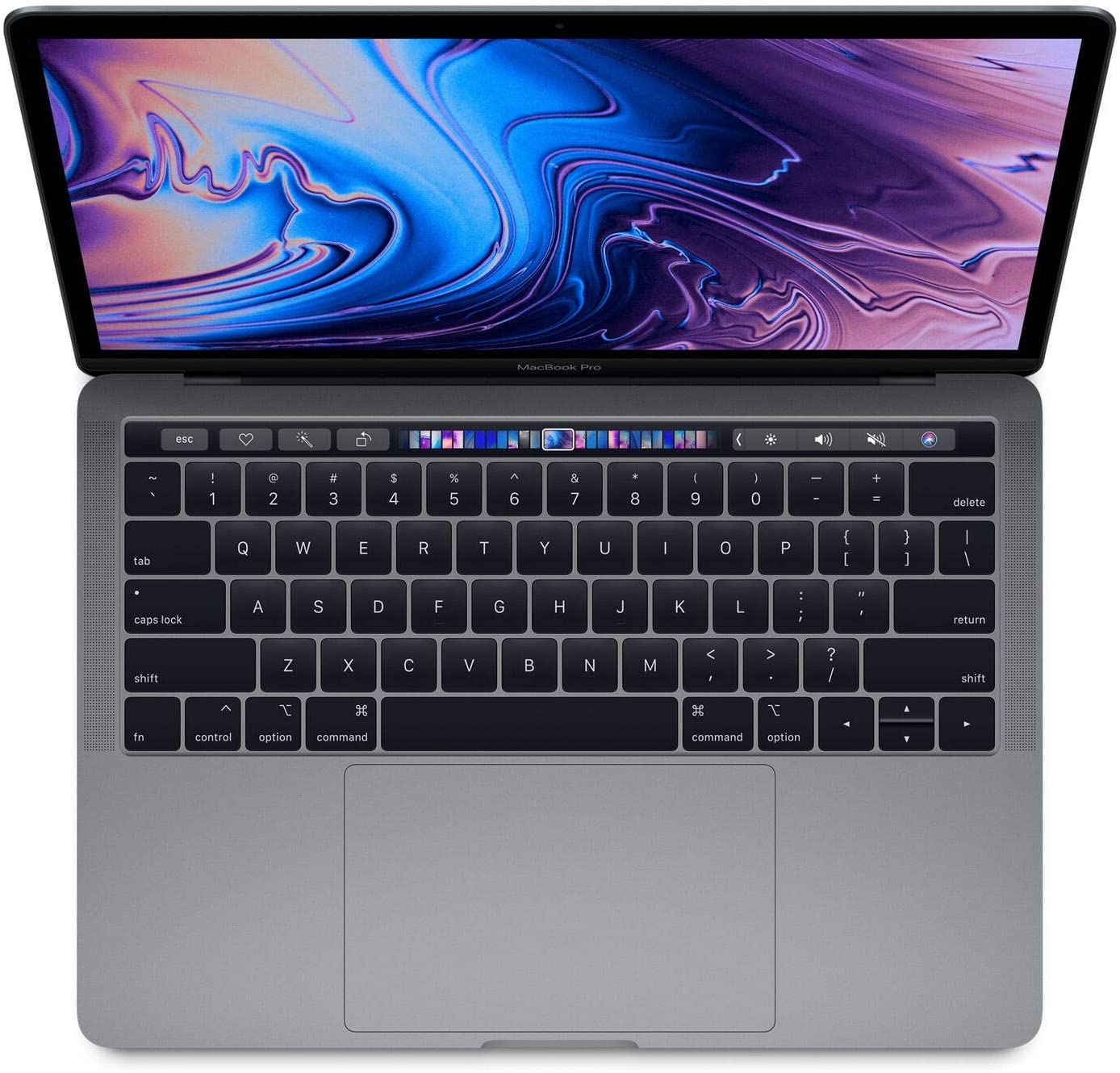 ---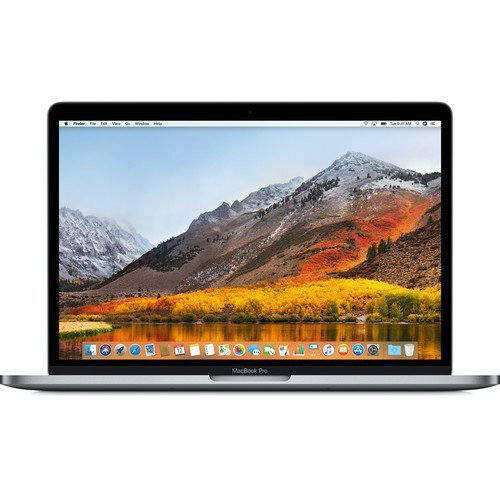 Our Take on the Apple 13.3" MacBook Pro:
Apple 13.3" MacBook Pro has a 13.3 inches wide Retina display that features a resolution of 2560 x 1600 pixels. The high resolution of the screen ensures detailed and crisp images. It also incorporates True Tone technology that adjusts the white balance of the device automatically according to the color temperature of the ambient light. It also produces more vivid and lively images on the screen. The Apple T2 coprocessor enhances the performance and functionality of the device. It has also brought 'Hey Siri' virtual assistance to MacBook.
---
Apple 13.3" MacBook Pro features a Touch Bar on the keyboard's topmost row that replaces the function keys. It has a Retina display that facilitates multi-touch input. The Touch Bar enables the user to have much faster access to useful functions. One doesn't have to memorize the keyboard shortcuts or navigate through complex menus to finish their tasks quicker. The power button of the device is built with Touch ID sensors. It enables the user to quickly login to the MacBook Pro with their fingerprints. The Touch ID also allows the user to access Apple Pay, making online shopping more convenient. The device has a Spanish keyboard and a Force Touch Trackpad. Touch Bar and Touch ID along with a quiet keyboard provide the user a more enhanced typing experience.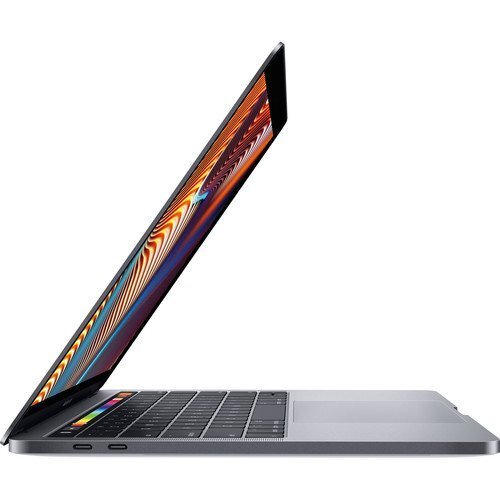 ---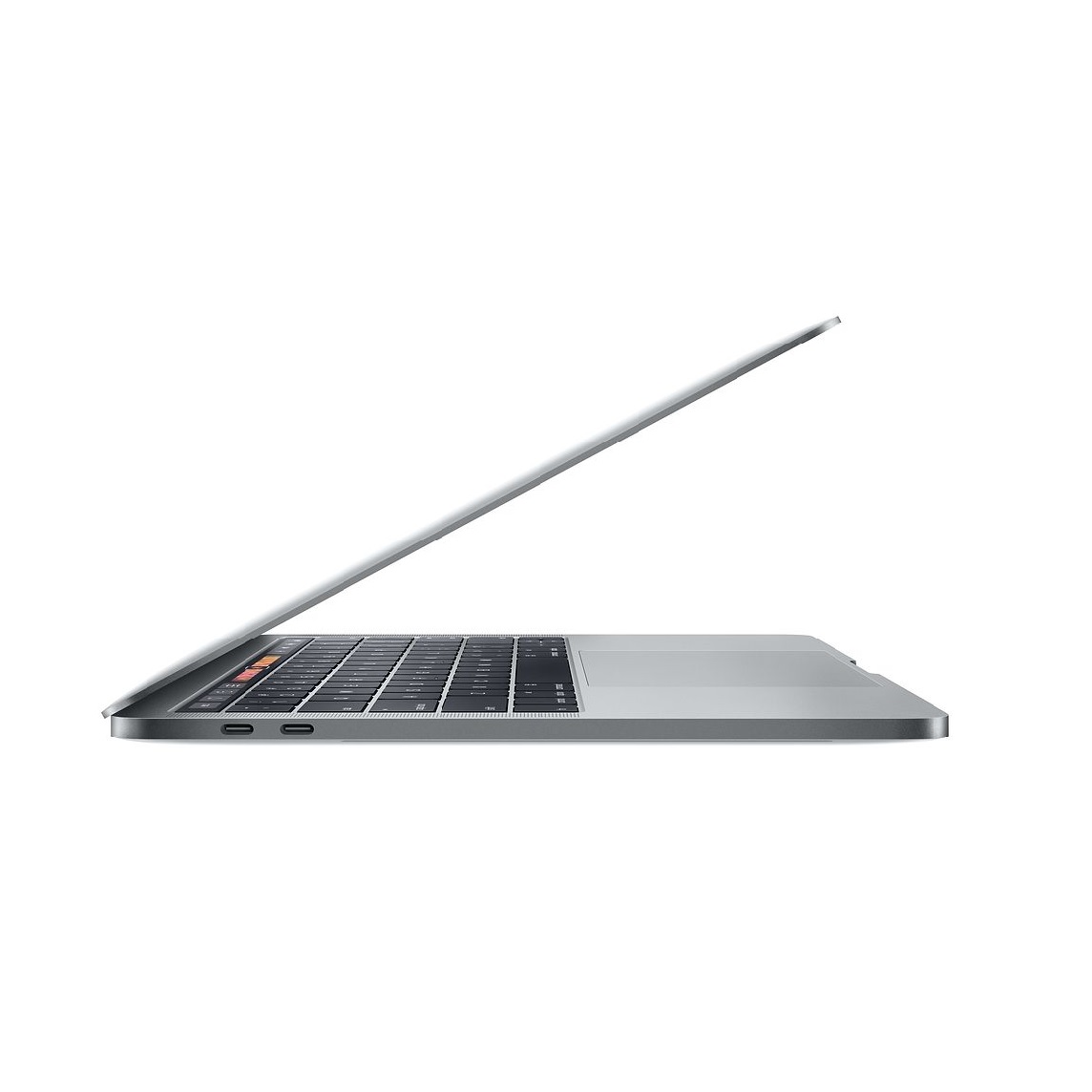 Apple 13.3" MacBook Pro is built with four Thunderbolt 3 USB Type-C ports. They allow the user to connect more peripheral devices at the same time. Considering the connectivity of the device, it supports 802.11ac Wi-Fi. The device can be connected to Bluetooth 5.0 as well. Sharing files using AirDrop is made much simple as well. The device also features an impressive battery life of up to 10 hours. Hence you can keep yourself engaged in your projects all day long. The MacBook Pro also features an SSD storage capacity of 512 GB to store long-term files. It allows you to store as many documents as you want.
TOP 10 KEY FEATURES:
| | |
| --- | --- |
| Processor Type: | Intel Core i5 |
| Processor Core Type: | Quad-core (4 Core), Quad-Core |
| Processor Speed: | 3.80 GHz |
| Wireless Technology: | IEEE 802.11a/b/g/n/ac |
| Bluetooth: | 5.0 |
| Battery Life: | 10 Hours |
| Screen Size: | 13.3 inches |
| Screen Resolution: | 2560 x 1600 |
| SSD Storage: | 512 GB |
| Security Feature: | Fingerprint Reader |
Included in the box:
Apple 13.4" MacBook Pro Laptop (Retina, Touch Bar, 2.3GHz Quad-Core Intel Core i5, 512GB SSD Storage, 8GB RAM, Space Gray)
Payment & Security
Apple 13.4" MacBook Pro Laptop (Retina, Touch Bar, 2.3GHz Quad-Core Intel Core i5, 8GB RAM, 512GB SSD Storage) (Spanish Model)