Description
The Swarovski 85mm Objective Module Stay-on Case for ATX/STX Spotting Scopes is at your aid to provide excellent protection to your Swarovski Optik 85mm objective modules. Now you can be carefree about the safety of your spotting scope objective modules!
Swarovski 85mm Objective Module Stay-on Case is ideal for anyone searching for high-quality protection for their ATX or STX spotting scopes from Swarovski Optik. The efficient design of the stay-on case enables it to provide optimum usage. It is capable of providing ideal security to the objective modules during storage, transit, and while using in the fields. It is even flexible with the change of the objective. Properties of this stay-on case ensure a damage-free environment for the optics. Also, it is carefully tailored with soft interiors to avoid any friction or rubbing on the surface of the objective module.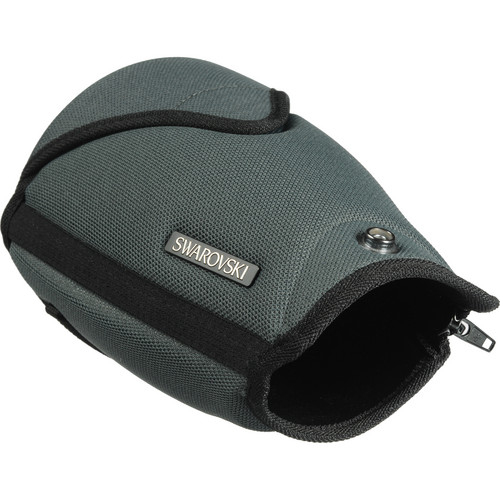 ---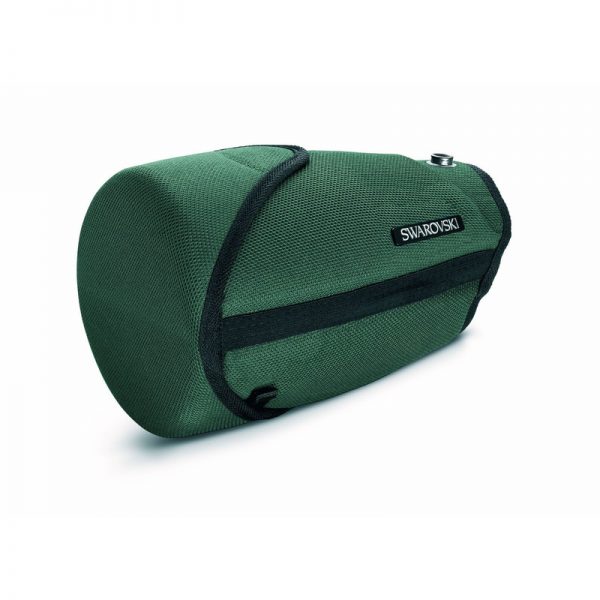 Our Take on the Swarovski Optik 85mm Objective Module Stay-on Case:
Swarovski 85mm Objective Module Stay-on Case fabrication is of a sturdy green and black Cordura exterior. This tough nylon shell gives the stay-on case excellent durability. A soft padded interior that provides the objective modules a scratch-free contacting surface complements the rugged outer layer. The stay-on case possesses a form-fitting sheath. It perfectly zips up to the shape of the objective module making it more comfortable to use. Besides, this snug-fit system ensures a firm grip on the spotting scope. A wrap-around zipper and snap-fasteners enhance the functionality of the spotting system. These zippers and snaps ensure easy access to the zoom and focus rings on the objective. They also facilitate the user to access the retractable sunshade and tripod mount.
---
Swarovski 85mm Objective Module Stay-on Case is tailored with a waterproof nylon shell. It ensures that the stay-on case withstands extreme weather conditions and rough situations of the field. The material is tear-resistant and features excellent shock-absorbing properties. Hence, the stay-on case provides efficient protection to the objective module from sudden impacts and other possible damages while working on-site.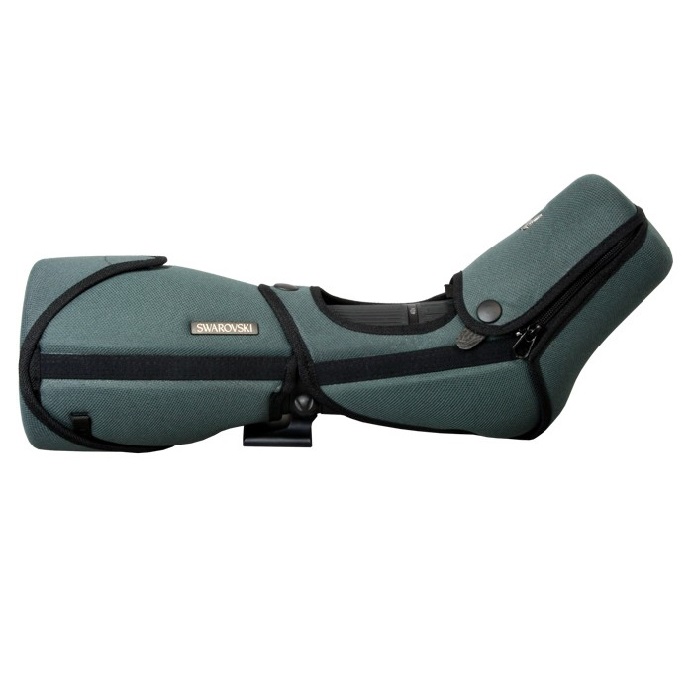 ---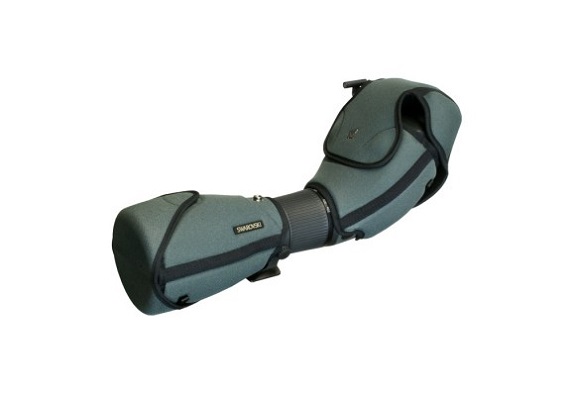 Swarovski 85mm Objective Module Stay-on Case ensures protection to the objective modules from impacts, dust, moisture, and friction. In addition to these main functions, the stay-on case can also function as a carrying case. It can combine with the stay-on case of the eyepiece. This feature of the stay-on case provides complete protection to the entire spotting scope system. The quick access to the zippers and snaps makes it easy to remove and replace the front and rear covers swiftly. A 360-degree zip fastening system enables a convenient and quick mounting or dismounting of the case in relation to the apparatus.
TOP 10 KEY FEATURES:
| | |
| --- | --- |
| Compatibility: | For spotting scopes with 85mm objective lens from Swarovski Optik |
| Material: | Cordura nylon (Green and Black) |
| Interior: | Soft padded |
| Water Resistance: | Waterproof |
| Tear Resistance: | Yes |
| Impact Resistance: | Yes |
| Slip-proof: | Yes |
| Design: | Snug-fit |
| Combination With Eyepiece Stay-on Case: | Possible |
| Accessibility Parts of the Spotting System: | Sunshade, Zoom and Focusing Rings of Objective, Tripod Collar |
Included in the box:
Swarovski 85mm Objective Module Stay-on Case compatible with STX/ATX Spotting Scopes
Payment & Security
Swarovski Stay-On-Case Objective Module for 85mm Spotting Scope