Description
Swarovski Professional Tripod Head is specially contrived for supporting and controlling your binocular, camera, or spotting scope. It features an 11-Pound Payload Capacity, Adjustable Mounting Plate, 3/8" Spotting Scope/Optic Mount, 3/8"-16 Tripod Mounting Base, Fine Swivel Adjustment, Dual-Axis Locks to Prevent Movement, etc.
With its capacity to carry up to 11 pounds of gear, it is a perfect addition to any video, photo, or field tripod. Its single-arm design guarantees dual-axis movement with resistance dials so that there can optimum weight balance for smooth pan/tilt motion.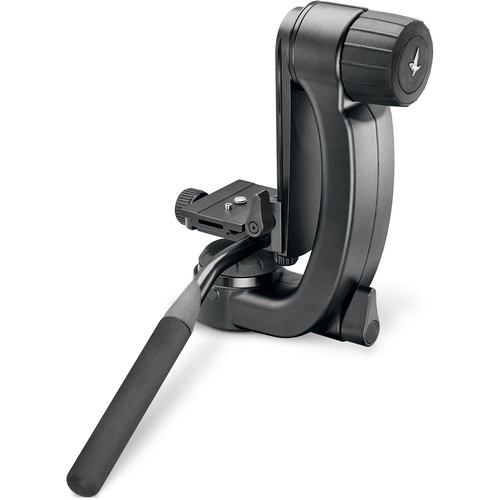 ---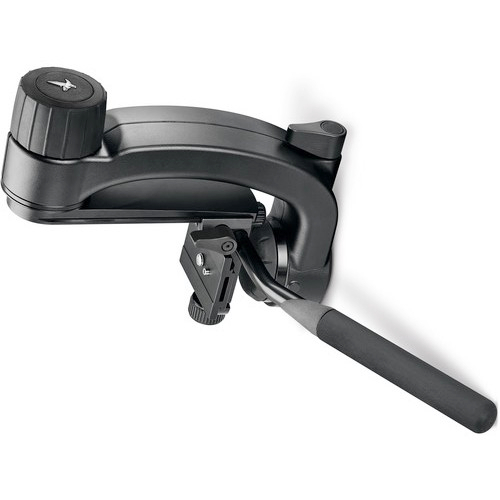 Our Take on the Swarovski Professional Tripod Head:
The Swarovski Professional Tripod Head boasts of a sleek swivel adjustment so that you can achieve accurate aiming at all times. There is a locking lever on each axis for secure holding of the head in place. That is why you can be confident of flawless time-lapse photography as well as digiscoping.
---
You can connect the head to your tripod through a 3/8"-16 socket, and cameras as well as optics can be connected to the quick-release plate via a 3/8" mount. Its resistance is adjustable so that there can be optimum fluidity of movement.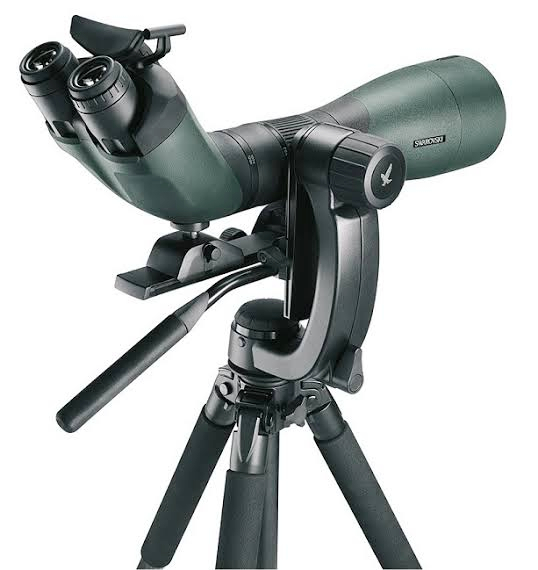 ---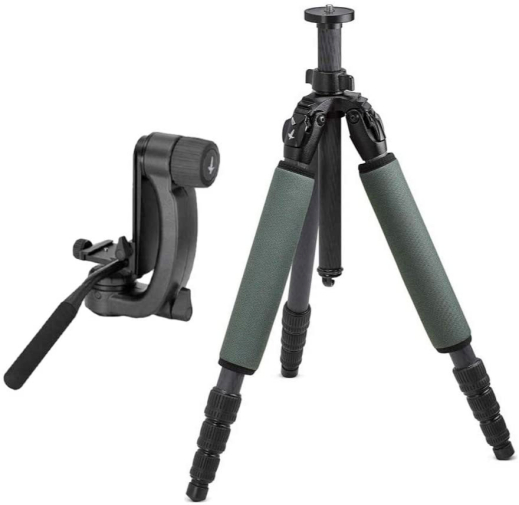 It has a maximum load capacity of 11 pounds making it possible for you to support your binocular, camera, or spotting scope without much hassle. Weighing just 2.9 pounds, this device is an ideal product to get for a convenient maneuver. You won't mind its compactness, which makes storage and transportation from one place to another a piece of cake.
TOP 6 KEY FEATURES:
| | |
| --- | --- |
| Material: | Metallic-Fiber |
| Color: | Black |
| Head Height: | 9.5" / 24.0 cm |
| Max. Load Capacity: | 11 lb / 5 kg |
| Weight: | 2.9 lb / 1.3 kg |
| Dimensions L x W x H: | 12.36 x 10.51 x 3.54 inches |
Included in the box:
Swarovski Professional Tripod Head
Payment & Security
SWAROVSKI PTH Professional Tripod Head 49077