---
FREE Shipping & Returns on this item.
Please be advised that orders may take 1-2 days to process before shipping.
Description
The Swarovski BTF Ballistic Turret Flex for Z8i Riflescopes (Matte Black), with its customizable features, can be a perfect accessory for a great hunting experience!
The Swarovski BTF Ballistic Turret Flex for Z8i offered directly by the optics manufacturers, is an ideal choice of accessory for an enhanced hunting experience. The turret flexes are carefully built with high-quality material and excellent design. These ensure a quality experience when tailored to your optic devices. This Turret flex is designed for all Z8i riflescope models. There is no need for any additional tools for fixing them to the rifles, which make the turrets more congruent and user-friendly.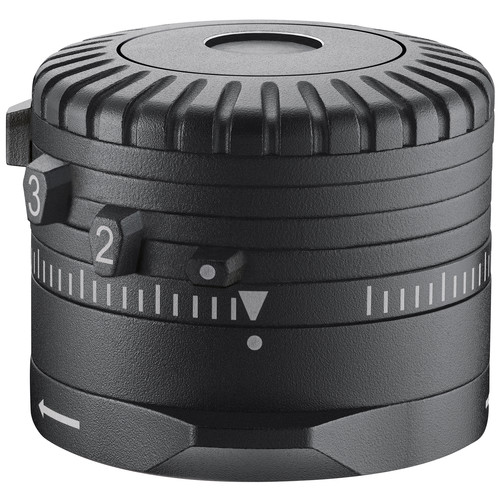 ---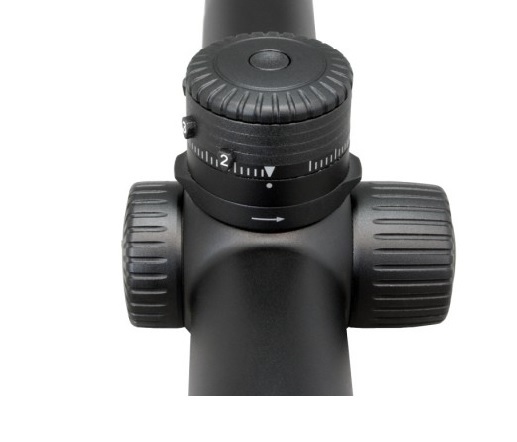 Our Take on the Swarovski BTF Ballistic Turret Flex for Z8i:
Swarovski BTF Ballistic Turret Flex has three separate rings to customize the settings. All three rings are attached to a single click. The rings have graduation settings for precise adjustments. The turrets have a total of eight rings of which four have numeric marks 2, 3, 4, and 5 respectively on their low-profile dialing levers. This minimizes the obstructions while viewing. Two of the rings have dots as well. The adjustments and settings are easy to handle and provide clarity to the user. Swarovski BTF Ballistic Turret Flex facilitates a secured lock mechanism. This ensures that the settings does not get changed inadvertently.
---
Swarovski BTF Ballistic Turret Flex knob has configurable features. It can function as a side or top turret. This facilitates adjustments along both the vertical plane of the rifle reticle and the horizontal plane of the rifle scope. The knob can be coupled with all range of reticles when being used as a top turret. This feature ensures that the user stays on target from the preferred distance. The top turret also recompenses for bullet drop. Lead distance estimations and windage adjustments are possible to make when the turret functions as a side turret. It also secures different set zeros at preferable distances. The turrets also have a simple 100 yards increments system with a removable cap that facilitates a quick adjustment of the rifle for various ranges even at low light conditions.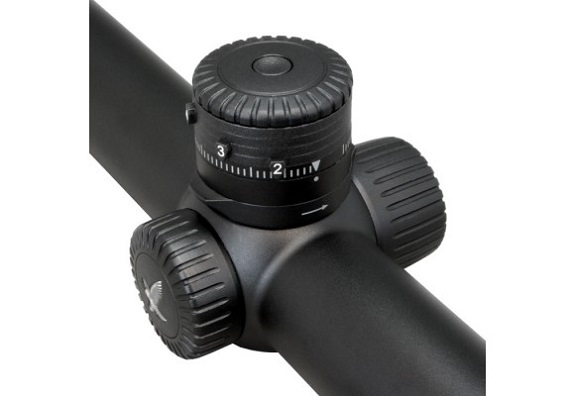 ---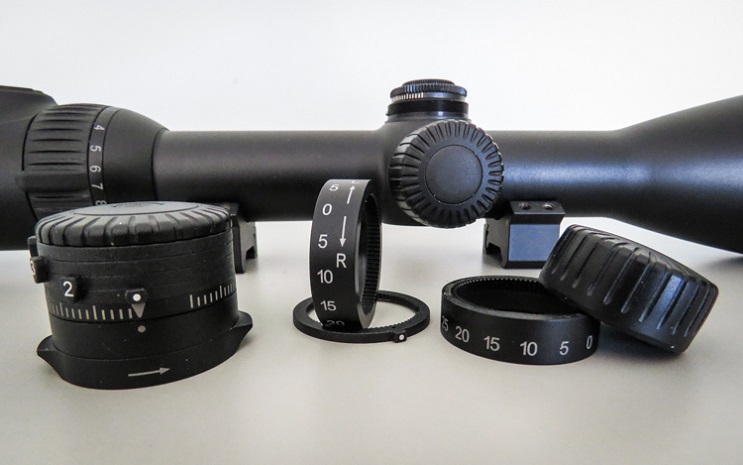 Swarovski BTF Ballistic Turret Flex weighs 136 grams. The metallic fiber surface helps the turrets withstand temperature variations and keeps them free of abrasions. The anodized aluminum construction of the turrets gives them an exceptionally durable lifetime. The turrets facilitate 70 clicks on elevation per turn. This ensures a shooting range of 600 to 700 meters of distance. The targets can be easily identified through these turrets. The shooter can simply range-find the target and dial the turret to the desired distance to hit the target. The turrets can function irrespective of the magnification power of the riflescope.
TOP 10 KEY FEATURES:
| | |
| --- | --- |
| Compatibility: | Swarovski Z8i riflescopes |
| Clicks possible: | 70 |
| Graduation: | 70 |
| Material: | Metalic fiber and anodized aluminum. |
| Windage adjustment: | 0.36" @ 100 yd. |
| Elevation Adjustment: | 1 cm @ 100 m / 0.10 Mil |
| Additional tools: | Not required |
| Usage: | Top / Side turret. |
| Special mechanism: | Lock mechanism to prevent inadvertent turns. |
| Weight of the package: | 136 g |
Included in the box:
Swarovski BTF Ballistic Turret Flex designed for Z8i Riflescopes (Matte Black)
Payment & Security