Description
Swarovski Optik ATX/STX/BTX 95mm Objective Lens Module represents the second-largest objective choice in the modular spotting scopes family. This Objective Lens Module has an updated tripod shoe that fits Arca-Swiss quick release plates and accepts any of the three available eyepiece modules: BTX (binocular viewer), ATX (angled-viewing), or STX (straight).
The Swarovski ATX/STX/BTX 95mm Objective Lens has a nice balance between light-gathering portability and ability. It makes it the best fit for the hunter or outdoor fans. The extra-low dispersion fluoride glass elements efficiently transmit all wavelengths of visible light, and these results in bright images that are color accurate, rich in detail, and crisp. An integrated field-flattener lens system improves spherical variations to reveal sharp details even at the edges of the view without any distortion. The coatings on all lenses and prisms lessen glare while boosting contrast. The unit's construction is lightweight and of durable magnesium-alloy chassis. It has optical tubes filled with nitrogen and sealed with O-ring to be waterproof, dustproof, and resistant to any internal fogging when moving through extreme environmental conditions.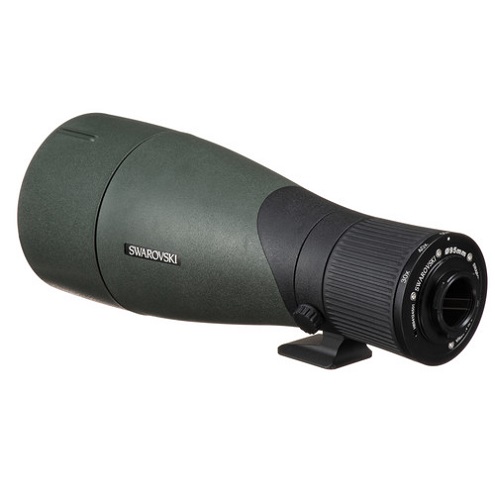 ---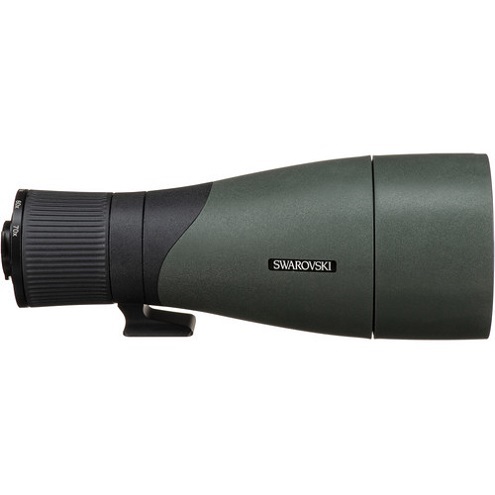 Our Take on the Swarovski ATX/STX/BTX 95mm Objective Lens Module:
The Swarovski ATX/STX/BTX 95mm Objective Lens Module has an incredible edge-to-edge clarity. There is nothing close to its higher power of magnification. It has a great rendition for bird watching. The light-gathering ability meets your needs helping you to see the world through entirely new eyes. The Swarovski modular telescope range also has an excellent ergonomic design. It comes in two sections with three interchangeable objective sizes to suit either the angled or straight ocular module, which allows six diverse configurations of the scope. It has a user-friendly design that places the zoom and focusing rings together on the body, thereby allowing the use of one hand for zoom and focus control while adjusting the tripod with the other. It is a beneficial set-up for tracking fast-moving objects and digiscoping.
---
The Swarovski ATX/STX/BTX Objective Lens has a unique modular design that is one of its kind. For the first time, it is viable to adjust your telescope to your circumstances. The ocular and objective modules are self-sufficiently waterproof thus allowing them to be separated and packed in a small space safely. The lens provides you with an optimal blend of brightness and detail to suit your needs.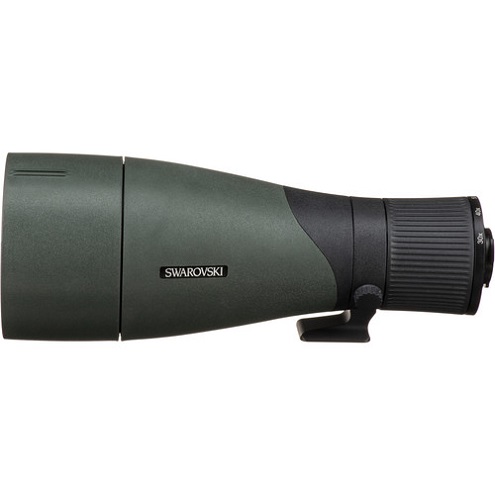 ---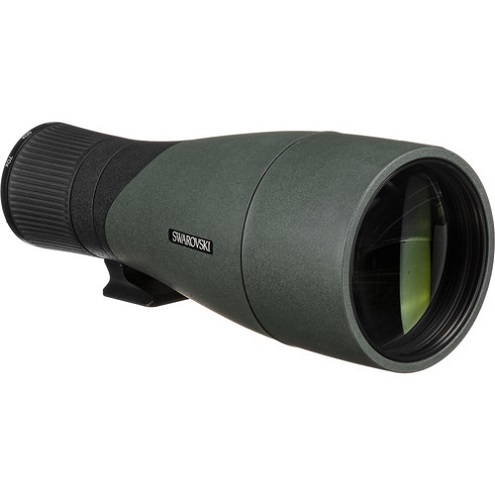 The Swarovski 95mm is one of the best in the market when used as a territorial or astrological scope. It is a heavy objective lens that is above and beyond justifiable craftsmanship and quality in every sense. It is rated with high ranks if you are solely an observer of wildlife and with no expectations of taking pictures. The objective lens-eyepiece module provides exceptional clarity. The 95mm objective withstands a lot of light, and the optics is of high-quality. Great to use with a tripod, you can make out a lot of image details with it.
TOP 10 KEY FEATURES:
| | |
| --- | --- |
| Filter Thread : | M97 x 0.75 |
| Functioning Temperature Range : | -13 to 131°F |
| Tripod Mounting Thread: | 1/4"-20 Female |
| Storage Temperature Range: | -22 to 158°F |
| Lens Coatings: | SWAROTOP, SWARODUR |
| Fog proof: | Yes, Nitrogen-filled |
| Water resistance: | Water proof |
| Backward compatibility(LxWxH): | Yes. With ATX/STX modules |
| Effective objective lens diameter: | 95mm |
| Diopter correction at infinity (dpt): | >5 |
Included in the box:
Objective Lens Module - Swarovski ATX/STX/BTX 95mm (Eyepiece Module Required)
Objective Lens Cap
Rear Bayonet Mount Cap
Payment & Security
Swarovski ATX/STX/BTX 95mm Objective Lens Module (Eyepiece Module Required)