Description
Swarovski Optik ATS-65 HD Spotting Scope (angled-viewing, eyepiece required, Arca-Swiss shoe) is ideal for effortless and prolonged glassing sessions. It comes as a great choice for discerning users with its exceptional features and high-quality performance!
Swarovski Optik ATS-65 HD Spotting Scope is ideal for glassing sessions and digiscoping setup. It comes in handy in steep terrain areas as well. The 45° angled eyepiece holder makes the optic more convenient to use while sitting, standing, or lying even with short tripods. It also minimizes the neck strain and any physical discomfort that makes it more suitable for long glassing sessions. The standard features and coatings provided to the lens ensure high-quality images as results, especially while digiscoping.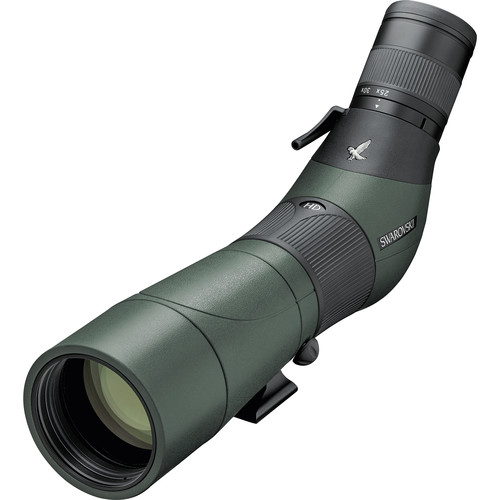 ---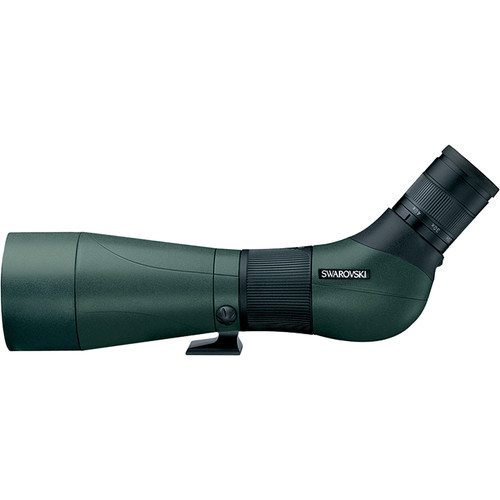 Our Take on the Swarovski Optik ATS-65 HD Spotting Scope:
Swarovski Optik ATS-65 HD Spotting Scope features a moderate 65mm objective lens. It enables the user to enjoy a detailed observation of subjects from medium to long-range. The lens also ensures better performance under challenging and low light conditions with its convenient size and weight. The optional eyepieces (25-50x or 20-60x) can provide an exceptional viewing experience. The front M67x0.75 objective lens threads on the housing accept the view-enhancing filters like the neutral density (ND). This proves extremely useful when digiscoping with an ATS spotting scope. A rotatable mounting collar permits a precise eyepiece orientation in all viewing positions. This updated version of the ATS-65 spotting scope features several mounting options that make it compatible with a range of tripods. The spotting scope facilitates an Arca-Swiss compatible mounting shoe as well. Besides, the shoe also features a dual 3/8"-16 and 1/4"-20 threaded socket that makes the optic compatible with most of the other support systems and tripods.
---
Swarovski Optik ATS-65 HD Spotting Scope features the standard coatings from Swarovski Optik that enhances the quality of the final view. This scope efficiently utilizes extra-low dispersion fluoride HD glass, to produce clear and bright views with precise details and color representation. The SWAROTOP coatings enable a high light transmission that generates bright images with increased color fidelity and high contrast. SWARODUR anti-reflective coatings feature clear and crisp images by avoiding glare and internal reflections of the lens. The SWAROCLEAN coating ensures minimal dust accumulation on the lens surface. It also provides a better cleaning experience. Besides, it provides a smudge-free view while glassing.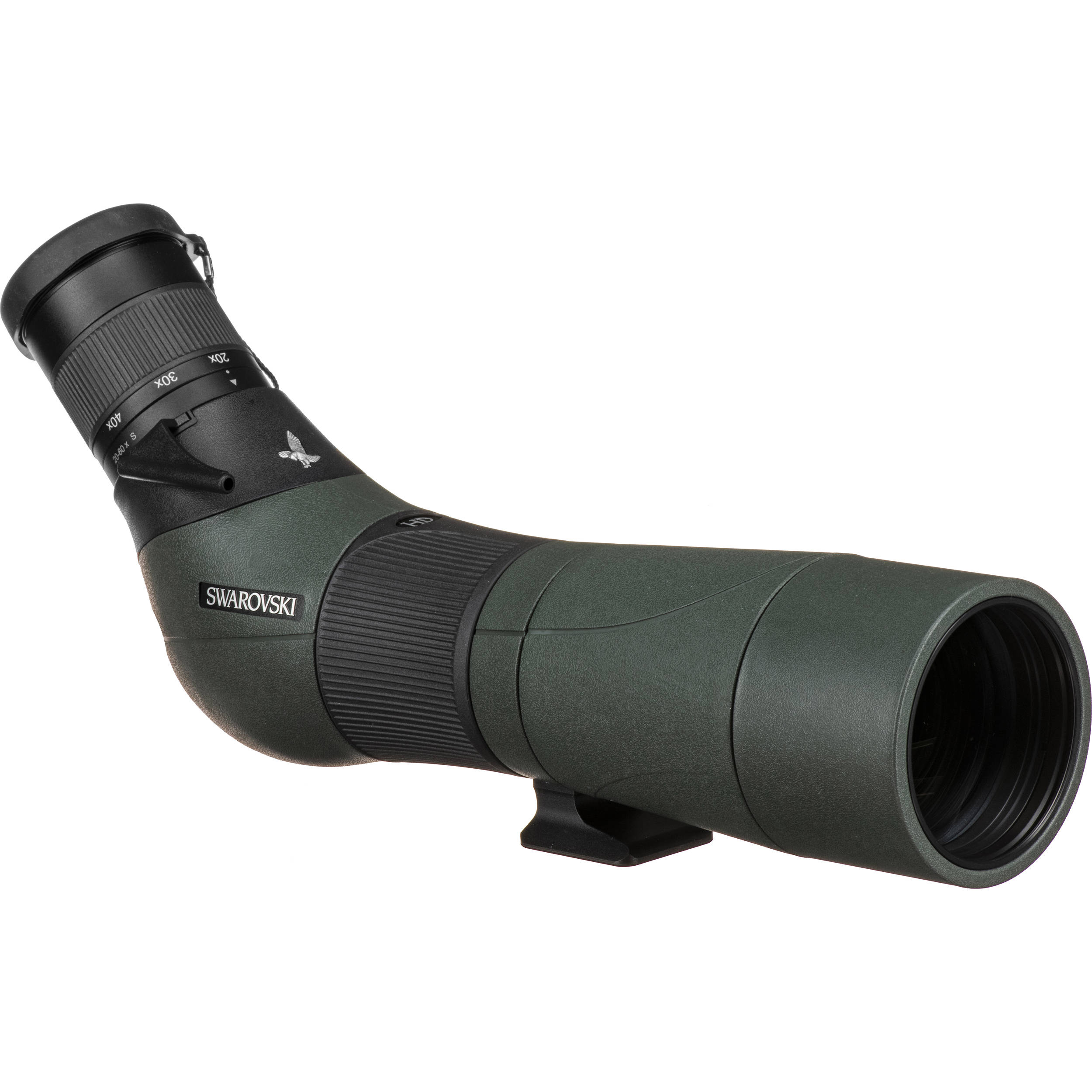 ---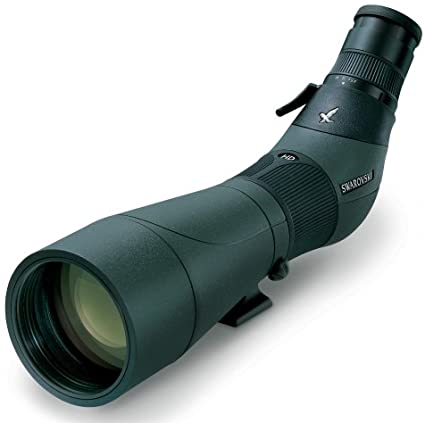 Swarovski Optik ATS-65 HD Spotting Scope features a chassis made of durable aluminum alloy. Because of the lightweight, the scope is easily portable between locations in the field. The nitrogen-filled and O-ring sealed optical tubes enhance the waterproof and fog-proof performance of the spotting tubes. These features make the scope submersible up to 13ft in water. It has the potential to function in a wide temperature range from -13 to 131°F (-25 to 55°C). The slip-resistant collar ensures a firm grip and precise focusing even with the gloves on. The extendable sunshade eliminates lens flare to preserve the brightness and contrast of the image.
TOP 10 KEY FEATURES:
| | |
| --- | --- |
| Viewing Angle: | Angled |
| Objective Lens Diameter: | 65mm |
| Minimum Focus Distance: | 10.0' / 3.0 m |
| Diopter Correction: | -5.0 to +5.0 |
| Fog-proof: | Yes, Nitrogen Filled |
| Water Resistance: | Waterproof |
| Filter Thread: | M67 x 0.75 |
| Tripod Mounting Thread: | 1/4"-20, 3/8"-16 |
| Operating Temperature: | -25 to 55°C / -13 to 131°F |
| Storage Temperature: | -30 to 70°C / -22 to 158° |
Included in the box:
Swarovski ATS-65 HD Spotting Scope (Angled Viewing, Arca-Swiss Shoe, Eyepiece Required,)
Objective Lens Cap
Bayonet Mount Cap
Payment & Security
Swarovski ATS 65 HD Alloy Spotting Scope Arca Swiss Body Green 49315