Description
Instead of just one game, with Nintendo Super Mario 3D All-Stars, you get 3 classic 3D games, including Super Mario 64, Super Mario Sunshine & Super Mario Galaxy!
With Nintendo Super Mario 3D All-Stars, you can play the three most awesome classic Mario games, including Super Mario 64, Super Mario Sunshine, and Super Mario Galaxy, on one cartridge. With this edition, you get HD graphics along with the original look and feel that you loved so much! As it is specially designed for the Nintendo Switch, you can play it on the go. Further, you can also loan the device to a friend to play in the Co-Star mode without messing with your stats. Along with the gameplay, you also get 175 tunes from all the games.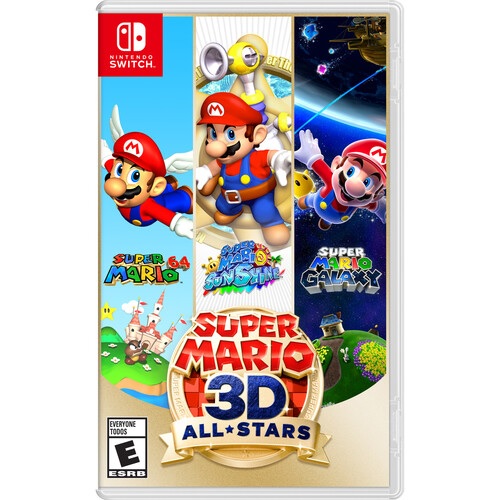 ---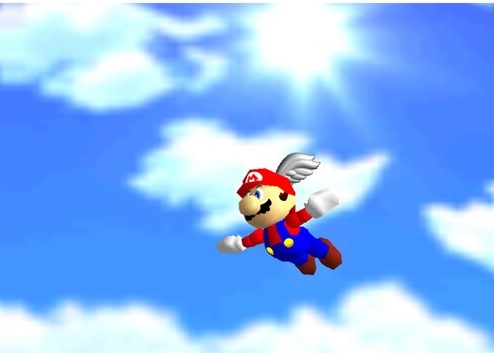 Our Take on the Nintendo Super Mario 3D All-Stars (Nintendo Switch):
Super Mario 64 was initially released in 1996 and was the first 3D platforming adventure. You, as Mario, embark upon a journey of collecting paintings from Princess Peach's castle for Power Stars. You aim to get the castle back from Bowser, who has stolen it from the princess. You get different colored caps, each giving you special powers to rescue the castle and the princess. These powers include flying, invisibility, and turning into metal.
---
Super Mario Sunshine was released in 2002, wherein Mario is on vacation in the beautiful Isle Delfino. Soon as Mario arrives, the place is attacked by goopy creatures. Mario has to save the day by using FLUDD (Flash Liquidizer Ultra Dousing Device). You get to shoot water blasts, blast off and hover high in the sky, propel yourself across the sea, and can collect Sun Sprites. This will clean the pollution brought by those vicious creatures and resolve the mystery behind the big mess.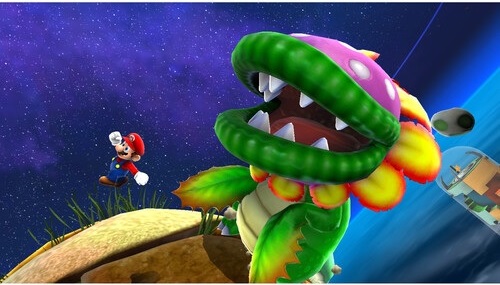 ---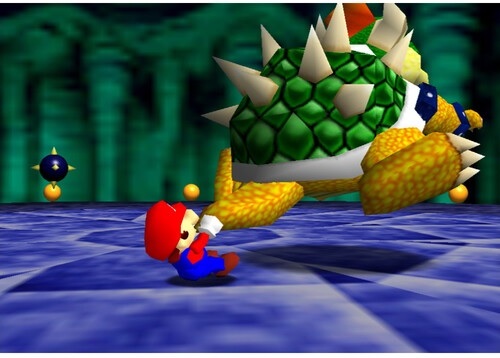 Super Mario Galaxy was in 2007, wherein Mario and Bowser fight an intergalactic battle. Along with Princess Rosalina's Lumas, Mario travels to different worlds. He has powers such as turning into a bee, shooting flames, and freezing water into ice. He has to help Princess Rosalina fix her spaceship, collect Power Stars, and save Princess Peach, captured by Bowser. You can also experience some motion-sensory fun by shaking the Joy-Con that activates Mario's Spin ability. Further, there is a 2-player mode too so you and your friend can play together.
TOP 10 KEY FEATURES:
| | |
| --- | --- |
| ESRB Rating | E (Everyone) |
| Developer | Nintendo |
| Publisher | Nintendo |
| Release Date | September 18, 2020 |
| Series | Super Mario |
| Genre | Action-adventure, Compilation |
| Edition | All Stars |
| Modes | Single-player, multiplayer |
| Graphics | 3D |
| Number Of Games | 3 |
Included in the box:
Nintendo Super Mario 3D All-Stars (Nintendo Switch)
Game Cartridge
Payment & Security
Super Mario 3D All-Stars - Nintendo Switch