---
FREE Shipping & Returns on this item.
Please be advised that orders may take 1-2 days to process before shipping.
Description
SteelSeries Arctis 3 Bluetooth is built for gamers. With this model, people can play anywhere with great sound, comfort, and style on all gaming platforms including PC, PlayStation, Xbox One, Nintendo Switch, VR. You can also connect mobile devices using detachable 3.5mm cables or Bluetooth.
SteelSeries has been looking for the right materials for years to create headphones that are not only technically good but also comfortable to wear. After the presentation of the Arctis 3 Bluetooth model, it became clear that such perseverance was successful. It's the perfect headset for any gamer. With crisp sound reproduction, the best mic, and s1 speakers with ultra-low distortion and 7.1 surround sound, this new model delivers the high-performance people need in the competition. If you are technically meticulous, pay attention to the following:
Microphone frequency response: 100 ~ 10,000 Hz
Wired, wireless connectivity
1.2 m cable includes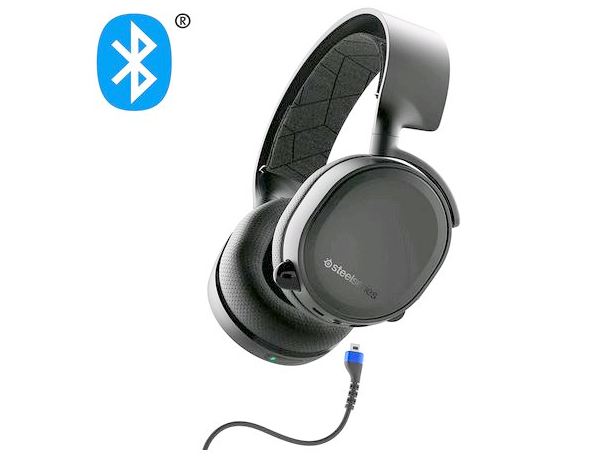 ---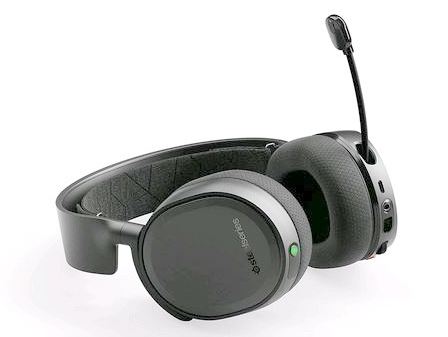 Our Take on the SteelSeries Arctis 3 Bluetooth Set:
SteelSeries' goal was to create technology that accurately and naturally reproduces all sounds, not just low frequencies or bass. The model for this model is the quality 40mm drivers used in the best and most expensive SteelSeries headphones. Arctic 3 Bluetooth delivers amazing sound for all types of games, movies, music, and more.
Fabric ear cushions and a dedicated headband provide exceptional, long-lasting comfort. In addition, the manufacturer offers Steelseries software for personalized sound settings. It also features an innovative detachable and replaceable cable system and an integrated connector for sharing.
---
The SteelSeries Arctis 3 Bluetooth headset is so lightweight and comfortable that you won't feel like wearing the headset on your head. SteelSeries engineers removed all unnecessary components, resulting in a minimalist design. The SteelSeries Arctis 3 Bluetooth Headphones feature a ClearCast bi-directional microphone. This advanced model effectively reduces background noise while still delivering clear audio during calls. The ClearCast microphone focuses on the user's speech and thus eliminates all background noise.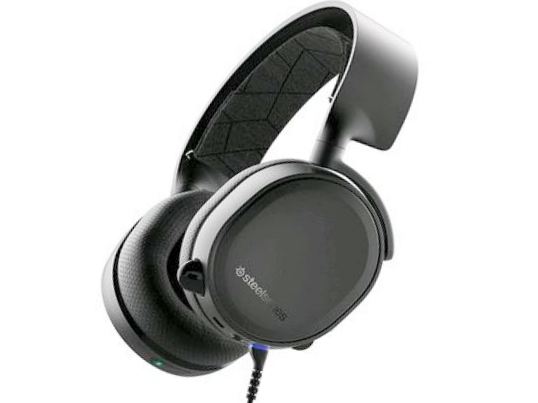 ---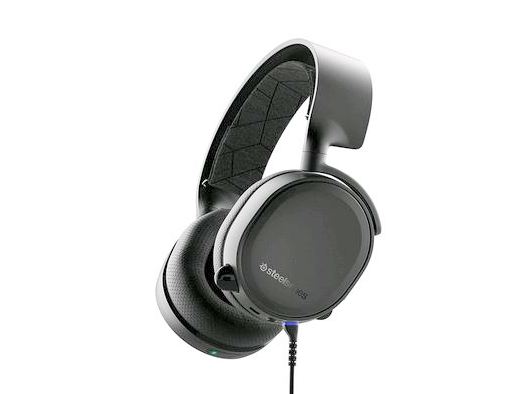 Take calls, join VoIP chat, and stream music wirelessly via Bluetooth. It has never been easier. With this model, you will always hear powerful gaming sound through the 3.5mm wired connection.
Designed by SteelSeries, AirWeave pillows are extremely soft to the touch. Shape memory foam is placed inside a breathable, sweat-wicking fabric. This material is additionally coated with a thermoplastic material, which provides effective sound insulation.
The flexible material from which the headband is made adapts perfectly to the shape of the head, ensuring uniform pressure. You can easily adjust the belt tension to find the perfect setting for you. This makes even the longest gaming sessions enjoyable and comfortable.
TOP 10 KEY FEATURES:
Manufacturer:
SteelSeries APS
Headphone design:
Closed earpiece
Batteries:
1 Lithium Polymer batteries required
Binding:
Personal Computers
Release date:
September 18, 2018
Product Dimensions:
7.9 x 8.66 x 3.6 inches; 11.2 Ounces
Headphone frequency response:
20 ~ 22,000 Hz
Headphone sensitivity:
98 dB
Built-in microphone:
Yes
Mic impedance:
2.2k Ohm
Included in the box:
SteelSeries Arctis 3 Bluetooth - Wired Gaming Headset - Black
Bluetooth - For Nintendo Switch, PC, PS5/PS4, Xbox Series X|S|One, VR, Android, and iOS
Payment & Security
Payment methods
Your payment information is processed securely. We do not store credit card details nor have access to your credit card information.
---
Security