Description
Sony 64GB G Series XQD Memory Card is more long-lasting when compared to regular XQD cards. It boasts plush features for optimum effectiveness.
It guarantees a transfer speed of up to 440MB/s and a writing speed of about 400MB/s, hence, you can rely on its high-end performance. With its support for high-speed data transfer via SuperSpeed USB (USB3.1 Gen 1), it is one of the most sought-after memory cards in the market right now.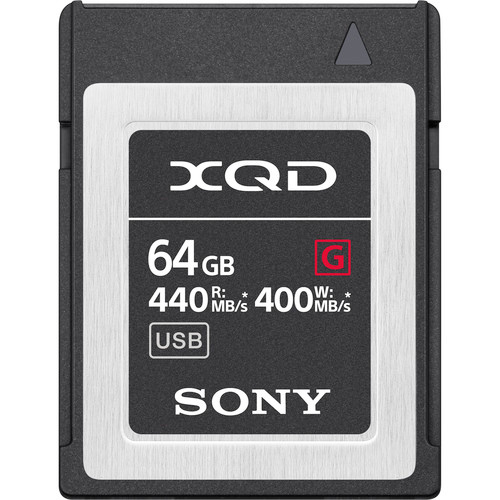 ---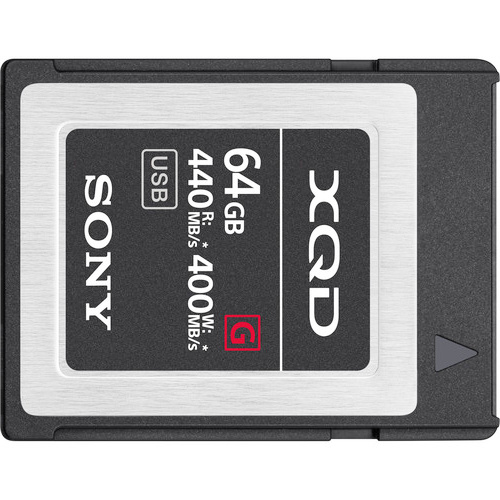 Our Take On Sony 64GB G Series XQD Memory Card
The Sony 64GB G Series XQD Memory Card can hold up to 200 RAW images due to its swift data transfer speeds. Hence, you won't have issues achieving stable as well as constant shooting so that your jobs will be of high quality. You can rely on its swift performance, despite intense temperature or when exposed to x-ray machines in airports or extreme UV light.
---
Featuring a File Rescue downloadable software, you can easily recover videos and photos that have been circumstantially deleted or damaged. This will enable you to shoot with ease because you know the protection of your videos and photos is guaranteed.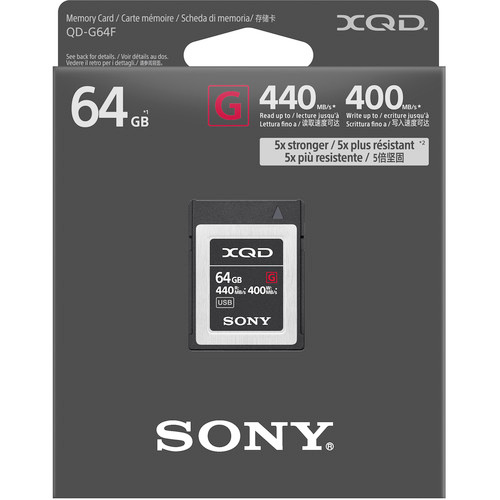 ---
Also, this memory card passes through Sony's internal testing processes for physical strength as well as environmental durability. That is why you can use it in any type of weather, including harsh ones. It is shockproof, anti-static, magnet proof, and resistant to breakage, hence, no one can dispute its top performance at all times.
TOP 5 KEY FEATURES:
| | |
| --- | --- |
| Capacity: | 64GB |
| Wireless Type: | 802.11a |
| Weight: | 0.353 ounces |
| Dimensions LxWxH: | 1.52 x 1.17 x 0.15 inches |
| Bus Type: | PCI-Express 2.0 |
Included in the box:
Sony 64GB G Series XQD Memory Card
Payment & Security
Sony Professional XQD G Series 64GB Memory Card (QDG64E/J)