Description
Sennheiser PC 330 Gaming Headset with Automatic Microphone Mute, Closed Ear Cup Design, On-ear Cup Volume Control, Extra Large Cushioned Ear Pads, Quick Team Talk, and Adjustable Boom Arm
Sennheiser PC 330 Gaming Headset is a closed-back headset making it ideal for gamers, music lovers, movie lovers, and those who enjoy interactive calling. It is very lightweight and comfortable to use. You get quality Sennheiser sound that immerses you in its superior quality. The Headset has extra-large cushioned closed ear cups for blocking out the ambient noise.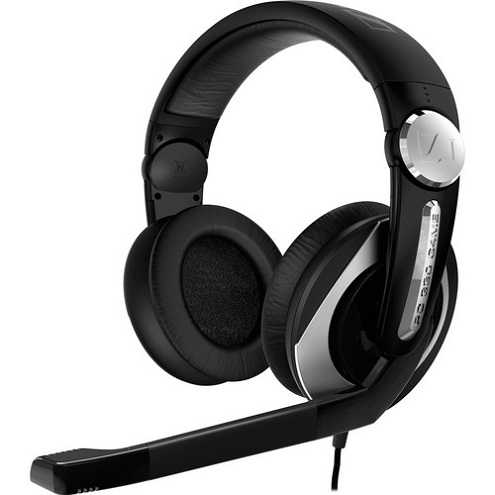 ---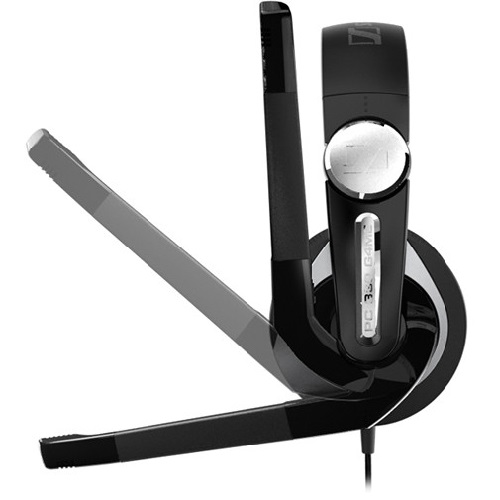 Our Take on Sennheiser PC 330 Gaming Headset:
Sennheiser PC 330 Gaming Headset provides realistic gaming and total immersive experience. It has a noise-canceling microphone that ensures that the other person receives clean and clear sound all the time. You can use the adjustable boom arm to helps you in keeping the mic at your preferred location. When not in use, you can move the mic down for better comfort. The adjustable factor of the boom arm makes the headset very useful for those who need to make or receive a call for longer durations. The product can be used in a professional manner where inbound and outbound calling plays a major role in the work profile. You will feel good to know that it has automatic mic muting features that work when you raise the boom. When not in use, just raise the boom, it will automatically mute the microphone.
---
Sennheiser PC 330 Gaming Headset has a DJ hinge on the right ear cup that allows you to get first-rate communication with your teammates while playing interactive games. You just need to do the quick turning of the DJ hinge for that purpose. On-ear volume control gives you added flexibility when using the headset. The DJ hinge makes it different from other normal headsets and provides more usability to gamers.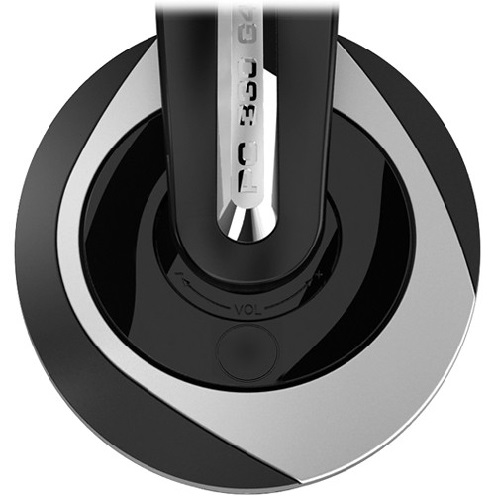 ---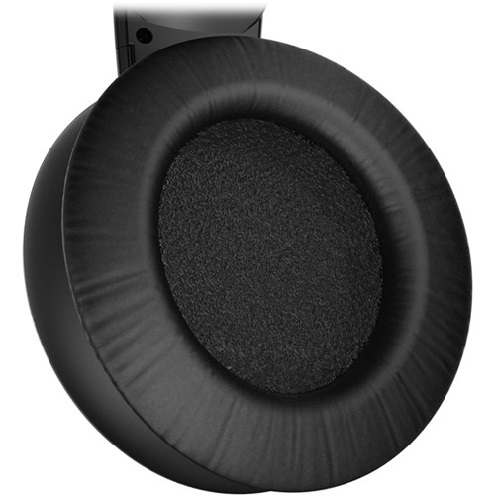 Sennheiser PC 330 Gaming Headset comes with a protective carrying pouch. So use it with or without a pouch, it always looks great and elegant. The cable length is 3m, which gives you good flexibility in movement. The lows and bass of the headset are strong and you get a good feel of the product. Sennheiser is the name associated with high-end audio equipment and you get to feel their perfection with this product. It is top-notch audio equipment that looks cool. It also has rubberized black on silver that provides great contrast. Whether you test this product with physical or audio performance, it is 10 on 10 on all aspects. Sennheiser has done a good job with this headset and its users get only positive aspects from this product.
TOP 10 KEY FEATURES:
| | |
| --- | --- |
| Microphone Frequency Response: | 70 to 15,000 Hz |
| Sensitivity: | -38 dBV/Pa |
| Impedance: | ~2 kohms |
| Type: | Noise canceling |
| Headphone Frequency Response: | 14 to 22,000 Hz |
| Headphone Impedance: | 32 ohms |
| Maximum Sound Pressure Level (SPL): | 112 dB |
| Connectors: | 2 x 3.5 mm |
| Cable Length: | 3 m |
| Weight: | 255g |
Included in the box:
Sennheiser PC 330 Gaming Headset
Protective Carrying Pouch
Payment & Security
Sennheiser PC330 3.5mm Connector Gaming Circumaural Headset