Description
Sennheiser Memory Mic Wearable Wireless Smartphone Mic (White) is a perfect companion for mobile journalists, presenters, and vloggers. It has rich attributes that make it stand out among the rest.
It has the capacity of recording and storing up to four hours of 16-bit / 48 kHz audio to its internal memory. With its in-built USB-rechargeable battery, you can be sure of effective operations without relying on an exterior power source.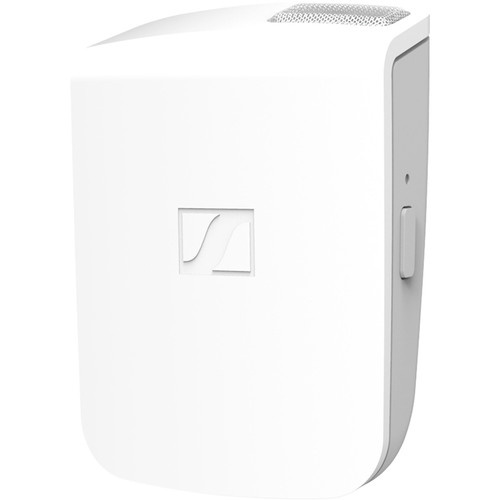 ---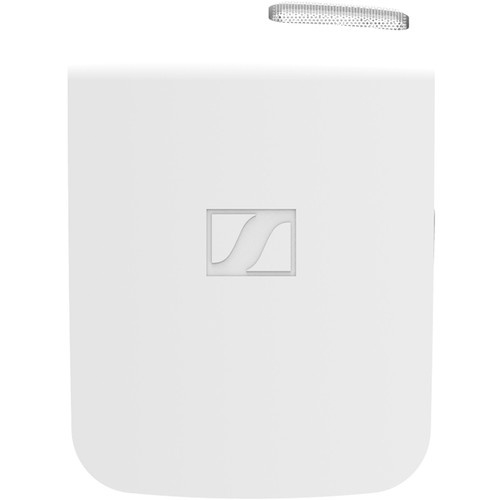 Our Take On Sennheiser Memory Mic Wearable Wireless Smartphone Mic (White)
The Sennheiser Memory Mic Wearable Wireless Smartphone Mic (White) works perfectly with the downloadable Sennheiser app for seamless recording, transfer, and one-touch audio/video synchronization. The app makes it possible for you to keep the mic close to your subject, without worrying about maintaining the Bluetooth range, to get the most satisfactory result. You can also use the app to sync the recorded video and audio through Bluetooth.
---
You will like its lightweight design, which helps with the convenient maneuver. Its compactness is a plus, hence, you won't have issues attaching it to your cloth with the aid of the magnetic clip. It boasts solid housing so that no one can dispute its durability. There are vital alerts that help in keeping you from deleting the memory accidentally. When the mic is in the recording screen, the automatic End Session alert is removed so that you can record many files seamlessly.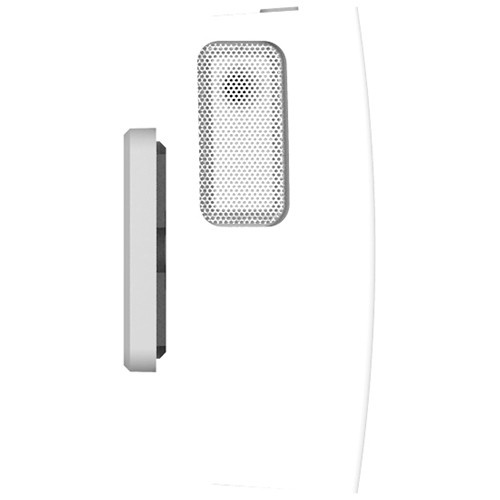 ---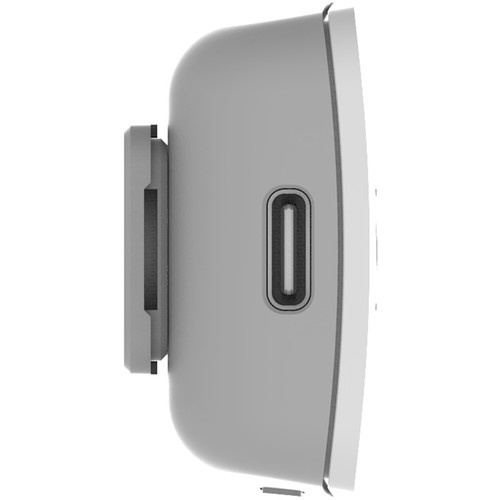 Besides, it comes with an omnidirectional condenser element that guarantees a frequency response range of 100 Hz to 20 kHz and a high SPL handling. A USB cable accompanies the mic so that you can charge it quickly without much hassle. It has an audio-recovery feature, which can recover up to four hours of audio when there is a crash or data loss. You can disable multiuser mode to prevent other smartphones from connecting to avoid dropouts, and when the multiuser mode is enabled, only the master device can stop recording.
TOP 10 KEY FEATURES:
| | |
| --- | --- |
| Form Factor: | Mobile Device Mic |
| Sound Field: | Mono |
| Capsule: | Electret Condenser |
| Polar Pattern: | Omnidirectional |
| Circuitry: | Solid-State |
| Frequency Range: | 100 Hz to 20 kHz |
| Maximum SPL: | 119 dB SPL |
| Equivalent Noise Level: | 28 dB SPL A-Weighted |
| Wireless Connectivity: | Bluetooth, Wi-Fi |
| Bluetooth: | 4.1 |
Included in the box:
Sennheiser Memory Mic Wearable Wireless Smartphone Mic (White)
USB Cable
Payment & Security
Sennheiser Memory Mic (Condenser microphone for Smartphone)