Description
Are you looking for a good lens that will never let you down when taking photos? If so, then Rokinon's Xeen 135mm T2.2 would be the best option. This is the model preferred by many experienced photographers.
The new Rokinon is specifically designed for use as a cinema lens. New model has an internal design, so this lens does not change size when you take photos. Each lens used in the assembly is multi-coated. This is the best option for people who prefer good contrast and maximum glare protection. You should also pay attention to the following advantages:
The 135mm focal length is optimal for portraits and close-ups
This lens has a reversible scale.
The manufacturer guarantees maximum protection against dust and moisture
New 11-blade diaphragm provides a circular aperture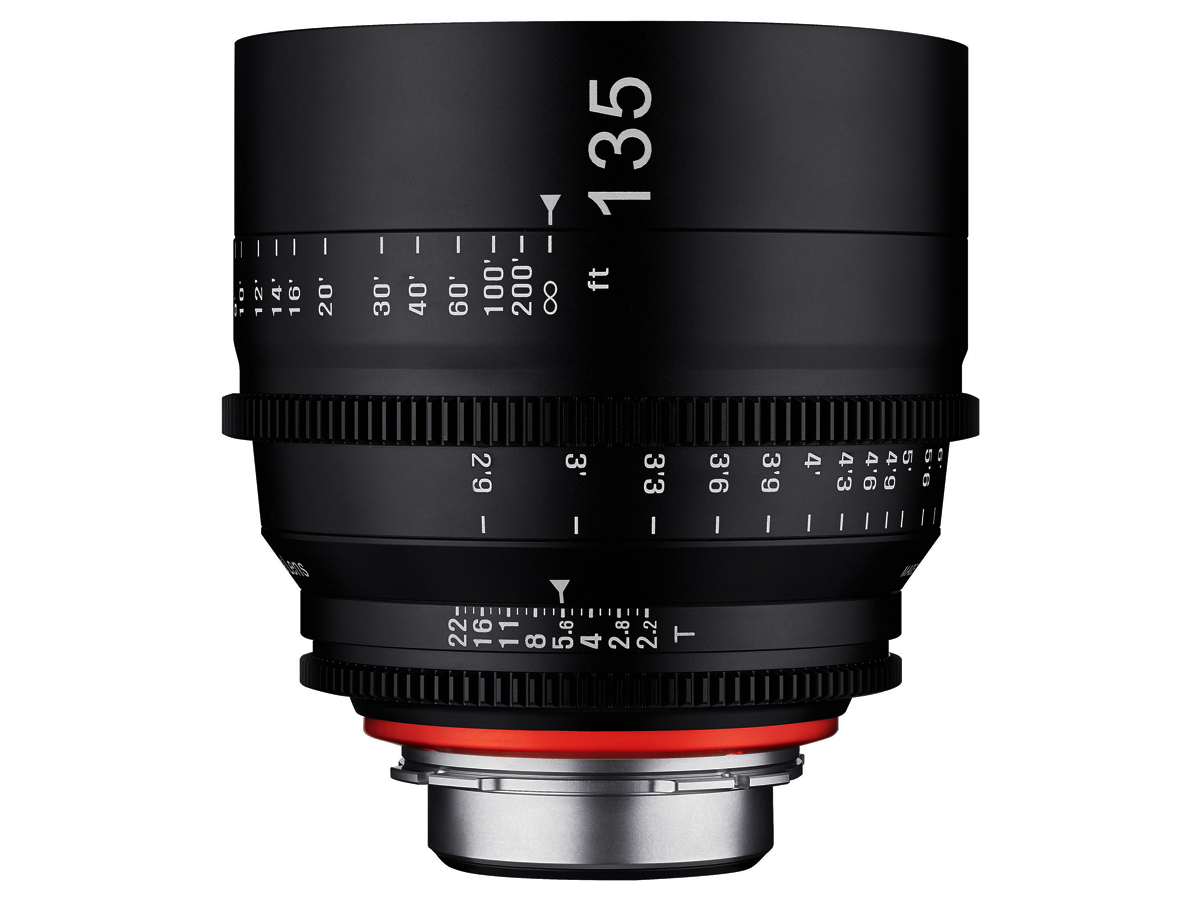 ---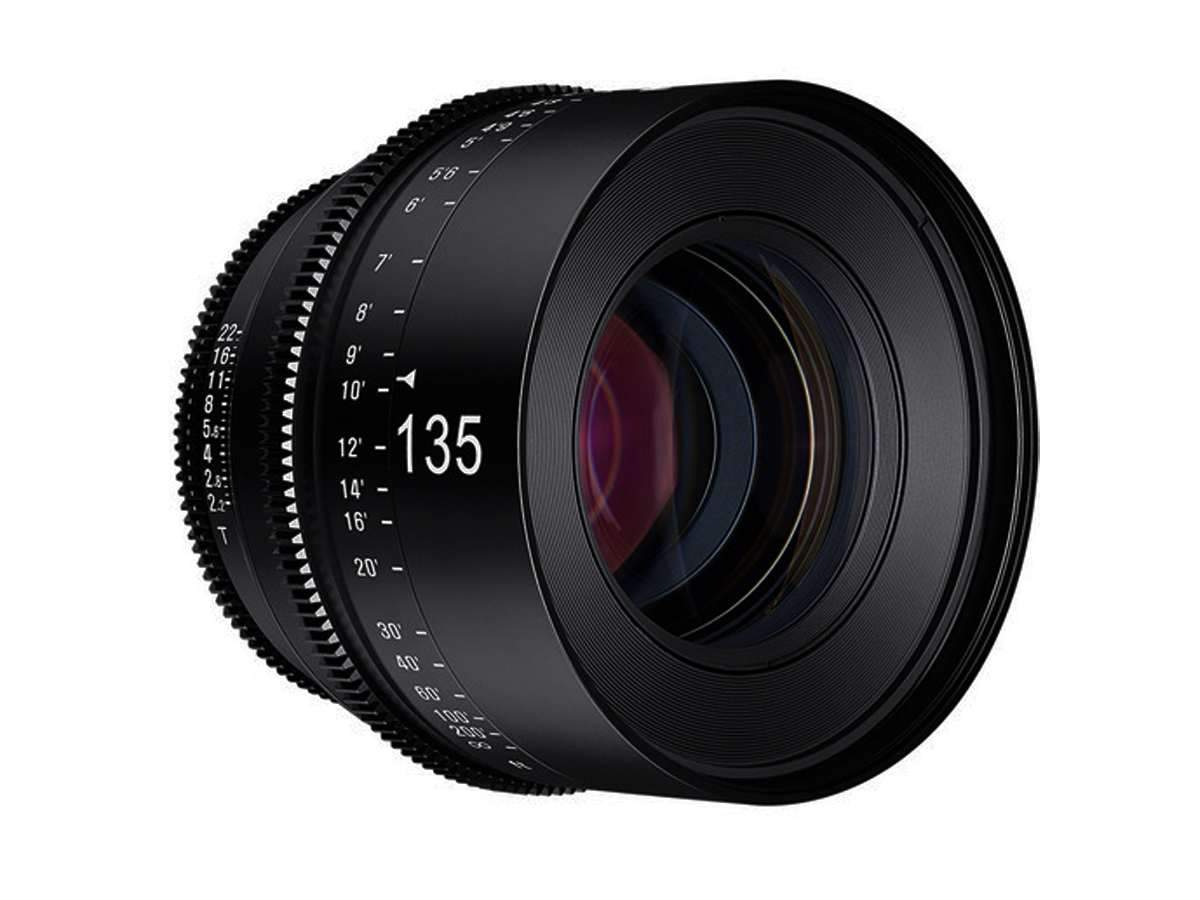 Our Take on the Rokinon Xeen 135mm T2.2 Lens with PL Mount:
Are you looking for the most compact and efficient body? If so, the Rokinon's Xeen 135mm T2.2 is worth choosing. This model is a manual aperture lens and does not have AF. The total front diameter of 114mm allows for quick accessories changes. Focus ring can be rotated 200°. People can choose from focus to infinity. The manufacturer guarantees high accuracy of equipment and constant sharpness of the picture. Regardless of the conditions of photography, you will always be satisfied with the quality of the resulting material. This is confirmed by the reviews of many experts.
---
The total front diameter of 114mm allows photographers to quickly change optical elements and filters as they don't need to replace anti-reflective rings or adapters. This is perhaps the main distinguishing feature of this model. But you should also pay attention to the following:
Equipment weight only 4.7 lb
Full Frame format support
Minimum focus distance is 2.6 '/ 79.2 cm
Xeen's engineering department always uses quality components. Therefore, the equipment works for decades. Professionals and amateurs alike will appreciate this quality. We are talking about wedding photographers, correspondents, tourists and bloggers.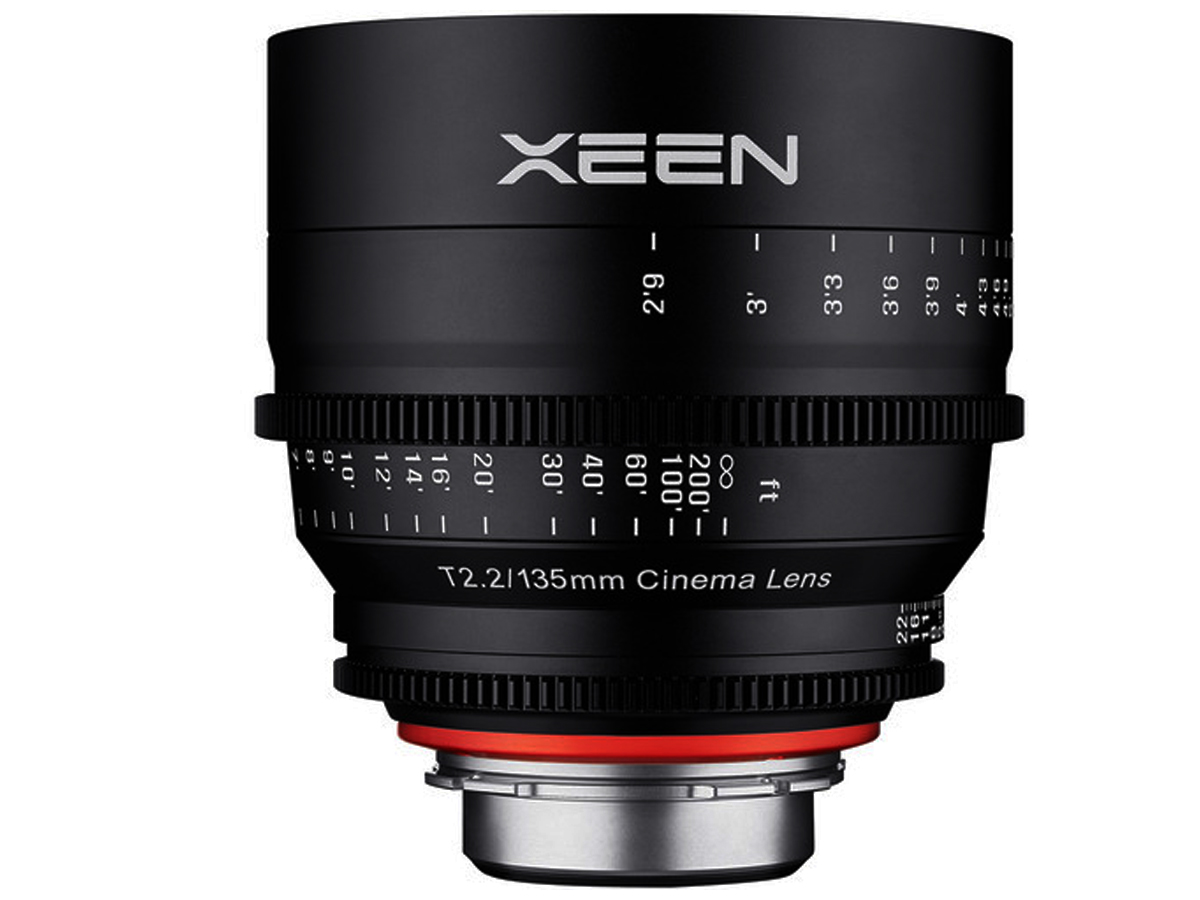 ---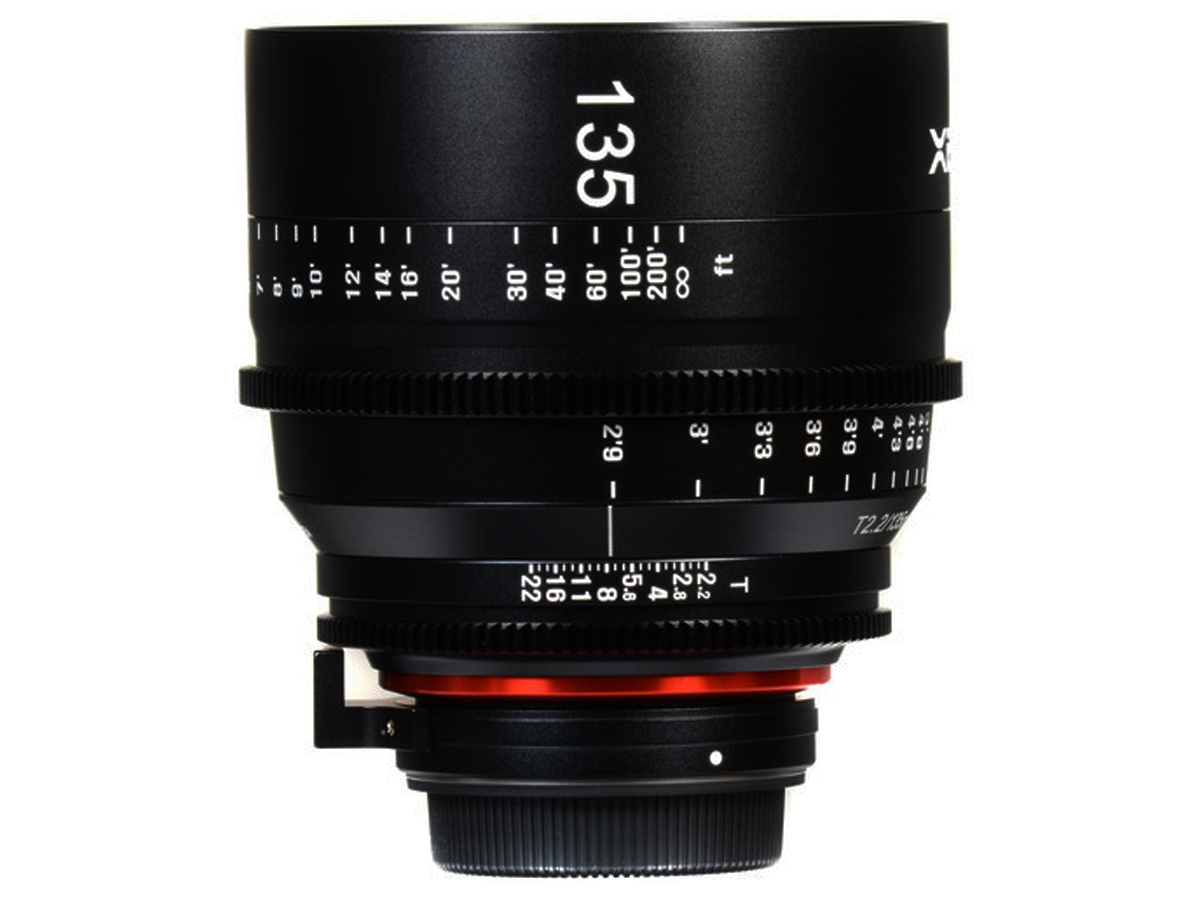 The Xeen 135mm T2.2 PL is must-have equipment for any seasoned photographer. New lens has a metal construction. This means that the internal optics are reliably protected from any damage. We are talking about dust penetration by dirt. This is important for people involved in the preparation of reports from sports stadiums, fairs and other public events. Dual calibrated right and T-stop scale allow the photographer to work from either side of the body without having to rotate filters. Each lens in series has a common focus ring. The same goes for the aperture adjustment ring. This design speeds up lens replacement.
TOP 10 KEY FEATURES:
| | |
| --- | --- |
| Focal Length: | 135mm |
| Maximum T-Stop: | T2.2 |
| Minimum T-Stop: | T22 |
| Lens Mount: | ARRI PL |
| Format: | Full Frame |
| Minimum Focus Distance: | 79.2 cm |
| Iris Blades: | 11 |
| Front Diameter: | 114 mm |
| Dimensions: | 117.6 x 117.6 mm |
| Length: | 121.7 mm |
Included in the box:
Rokinon Xeen 135mm T2.2 Lens with PL Mount
Front Lens Cap
Rear Lens Cap
Payment & Security
Rokinon Xeen 135mm T2.2 Professional Cine Lens for PL Mount - PL