Description
Sony PULSE 3D Wireless Gaming Headset with Wireless RF Adapter, Windows, Mac, PlayStation (4 & 5) Compatability, Up to 12 Hours Battery Life, 3.5mm Audio Jack, Tempest 3D AudioTech Powered, Integrated Volume & Audio Controls and USB Type-C Charging Port
Sony PULSE 3D Wireless Gaming Headset is capable of providing immersive sound quality that expands your surround sound. It is designed for gamers but you can also use it for listening to your favorite music or watching a movie. A whole range of compatibility with mostly used products such as Windows, Mac, and PlayStation (4 & 5) provides great flexibility to use without any hassle. It fully complements your PlayStation 5 with its Tempest 3D AudioTech. The wireless headset takes you into the center of the detailed Soundscapes as you feel that the audio is coming from all directions. You get a feel of enjoying a superior sound quality just like in a high-end movie theater, concerts hall, etc.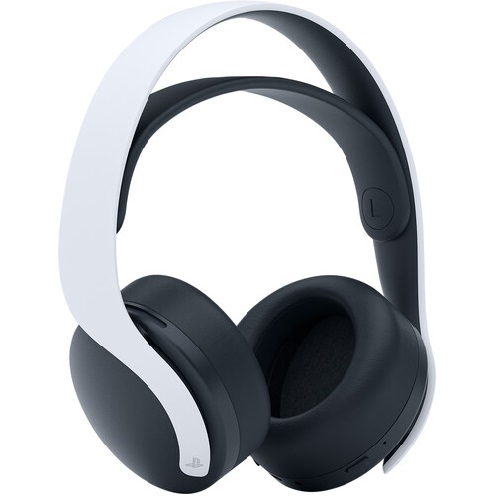 ---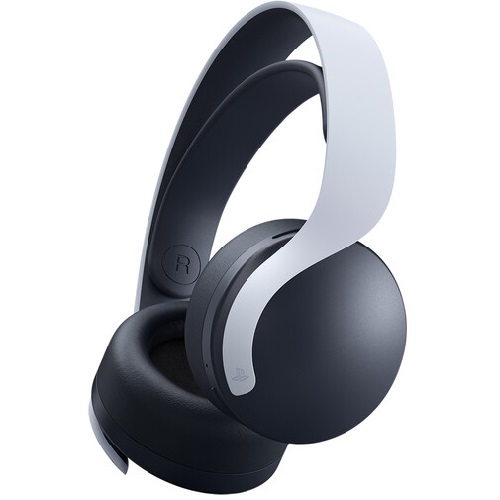 Our Take on Sony PULSE 3D Wireless Gaming Headset:
Sony PULSE 3D Wireless Gaming Headset has a USB Type-C port for charging it that gives you 12 hours of uninterrupted playtime. For connection with PlayStation 5 console, you need to plug the included wireless RF adapter into the USB Type-A port of your device. You can also connect the Headset with a 3.5mm audio cable to the corresponding audio jack of your DualSense wireless controller.
---
Sony PULSE 3D Wireless Gaming Headset comes with noise-canceling microphones that provide the option to remain in touch with your family and friends. The Dual Hidden Microphones give clear sound and you can use them in interactive games; communicating with others while playing. It also has an integrated set of controls that gives you the flexibility to adjust the master volume and do the balanced mix of chat and in-game sounds.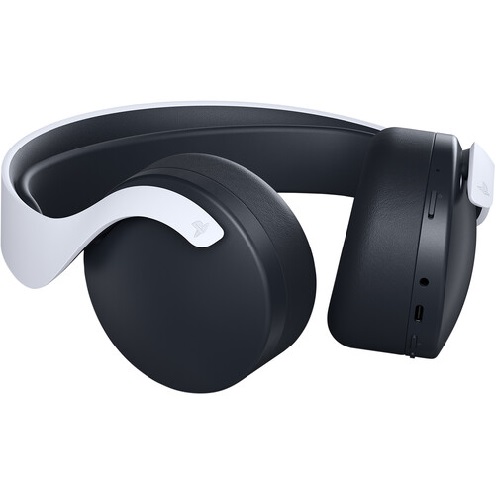 ---
Sony PULSE 3D Wireless Gaming Headset fits very nicely on all types of individuals and you need to do nothing to adjust. It has foam around the ears that give you comfort in case of long hours of use. It is very lightweight and you do not feel any type of pressure or strain while using it. On the earpiece, Sony has provided many user-friendly controls such as Power, Mic Monitoring, Mic Mute, Master Volume, In-Game Audio, and Chat Mix Control. Wireless, as well as wired connectivity, gives you the flexibility to use, based on your personal preference. It offers Stereo and 7.1-Channel Virtual Surround type features with their quality that never disappoint you.
TOP 10 KEY FEATURES:
| | |
| --- | --- |
| Earpiece Design: | Over-Ear (Circumaural), Headband |
| Sound Field: | Stereo, 7.1-Channel Virtual Surround (Tempest 3D AudioTech) |
| Earpiece Controls: | Power, Mic Monitoring, Master Volume, Mic Mute, and In-Game Audio / Chat Mix Control |
| Microphones: | 2 x Noise-Canceling Microphones |
| Battery: | Up to 12 Hours (Typical) |
| Compatibility: | MacOS, Windows, PlayStation 5, PlayStation 4 |
| Charging: | 1 x USB Type-C Charging Port |
| Wired Connectivity: | 1 x 3.5 mm Audio Input / Output |
| Weight: | 0.6 g |
| Dimensions: | 226 x 222.25 x 132 mm |
Included in the box:
Sony PULSE 3D Wireless Gaming Headset
USB Type-C Cable
3.5mm Audio Cable
Payment & Security
Pulse 3D Wireless Headset