Description
Looking for a good webcam for constant streaming? If so, the 30X-NDI is worth choosing. This model is preferred by managers, teachers, athletes and other people.
If people use this webcam with a smartphone or tablet, they can find many audio/video applications, which is considered the main reason for the high demand for equipment. 30X-NDI comes with a NewTek NDI license. This means you can get started right away. In cases where cabling can be a problem, this equipment is indispensable. People can quickly set up the hardware without worrying about the need for special adapters. The new model 30X-NDI is equipped with a lens with a focal length range of 4.4-132.6 mm. It's also worth noting that this camera has good performance even in low light conditions.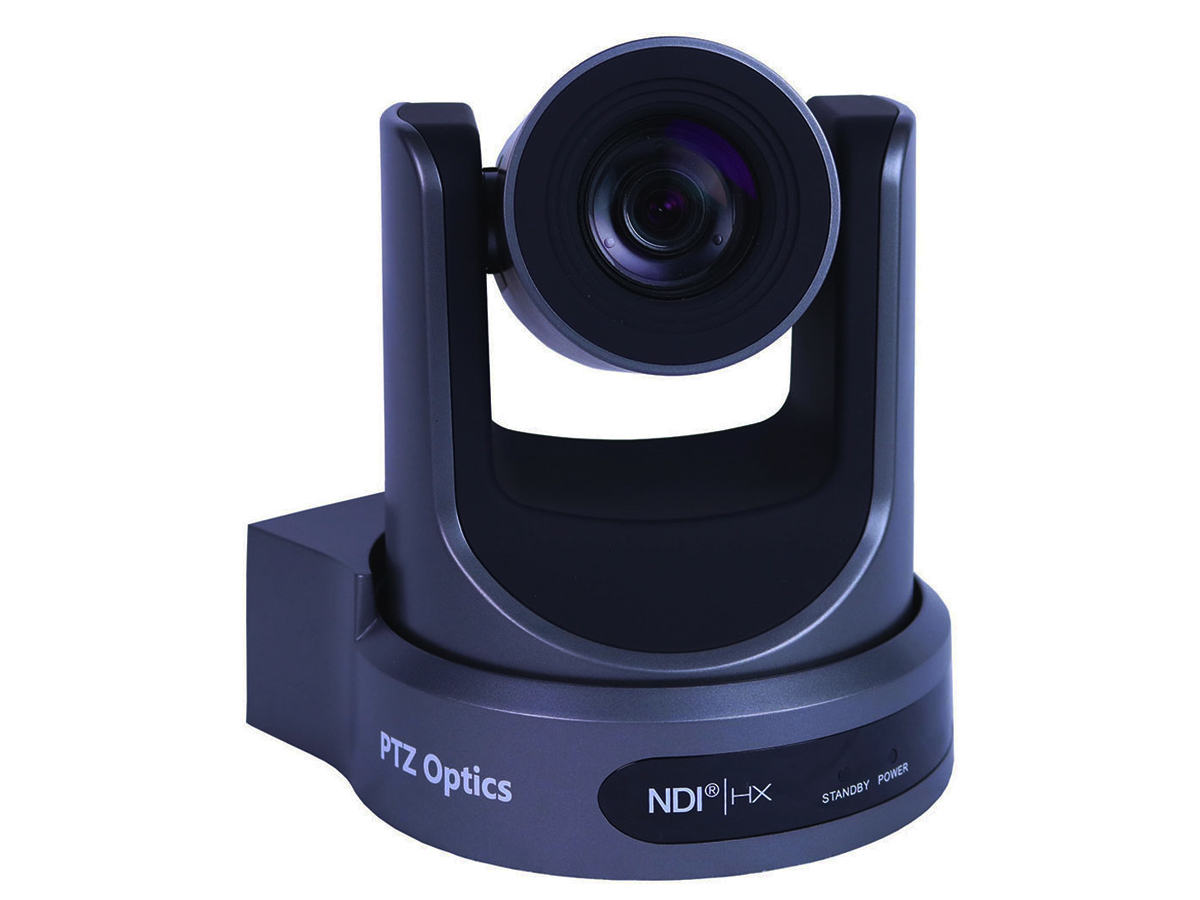 ---
Our Take on the PTZOptics 30X-NDI Broadcast and Conference Camera:
PTZOptics TV is a series of conference cameras designed for the needs of large companies. New 30X-NDI allows data exchange via HDMI and SDI outputs. People can also connect equipment via NDI or IP (the same RJ45 port is used). NDI protocol, NewTek's innovative IP technology are the main advantages of the equipment. But you should also pay attention to the following parameters:
30x optical zoom
0.5 lux minimum Illumination
Low-latency NDI video
Weight only 3 lb/1.4 kg
H.264, MJPEG streaming
PoE support
---
New device provides 30x magnification. For large spaces such as gyms and auditoriums, this is the best option. NDI versions of PTZOptics 30x cameras are ideal for streaming, meetinghouses, sports broadcasts, and more. Working with an aperture of f / 1.8-2.8, even in minimal lighting (only 0.5 lux), people will not have problems with detail in the frame. This equipment supports wide dynamic range and 2D and 3D noise reduction. Such productivity further enhances the quality of the picture, which is important at conferences, seminars and other important events. With the 30X-NDI, you are unlikely to be disappointed when you need live streaming.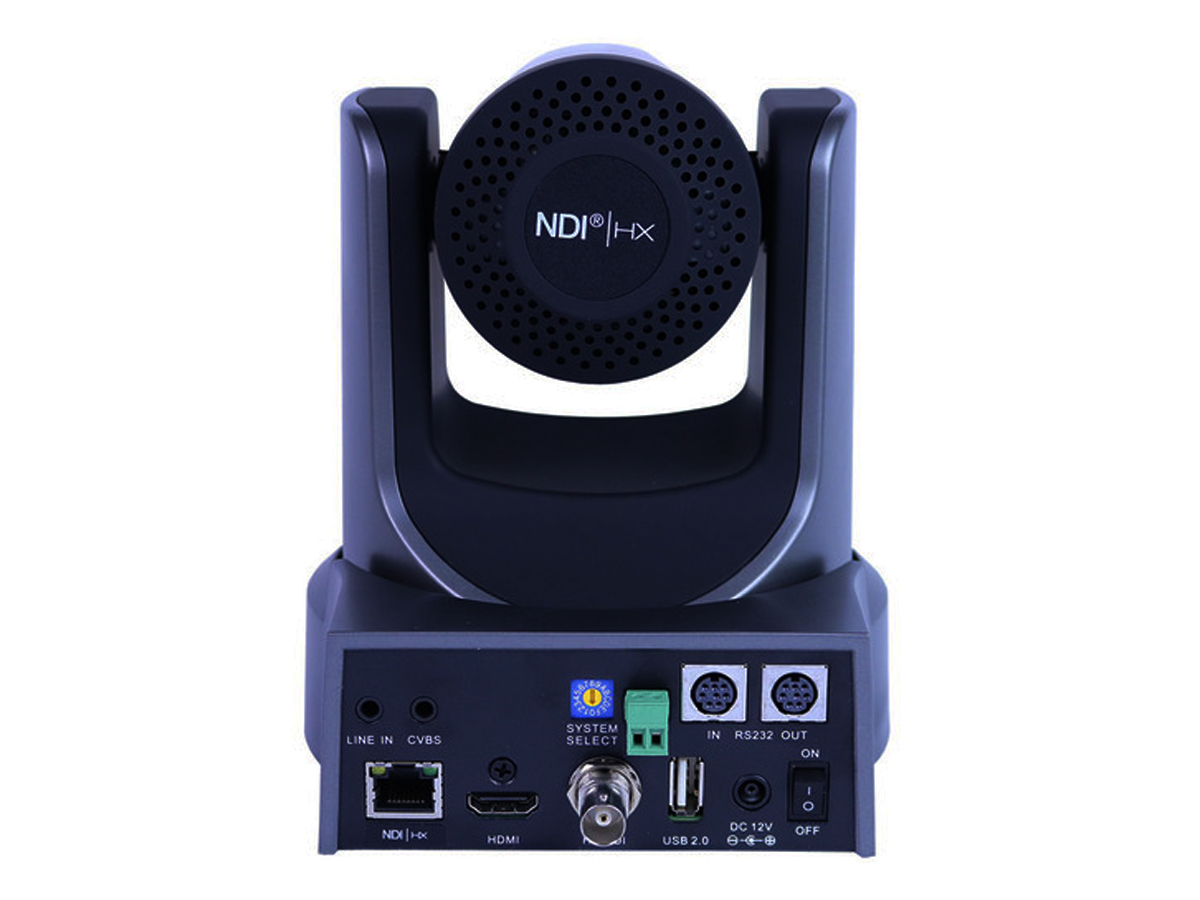 ---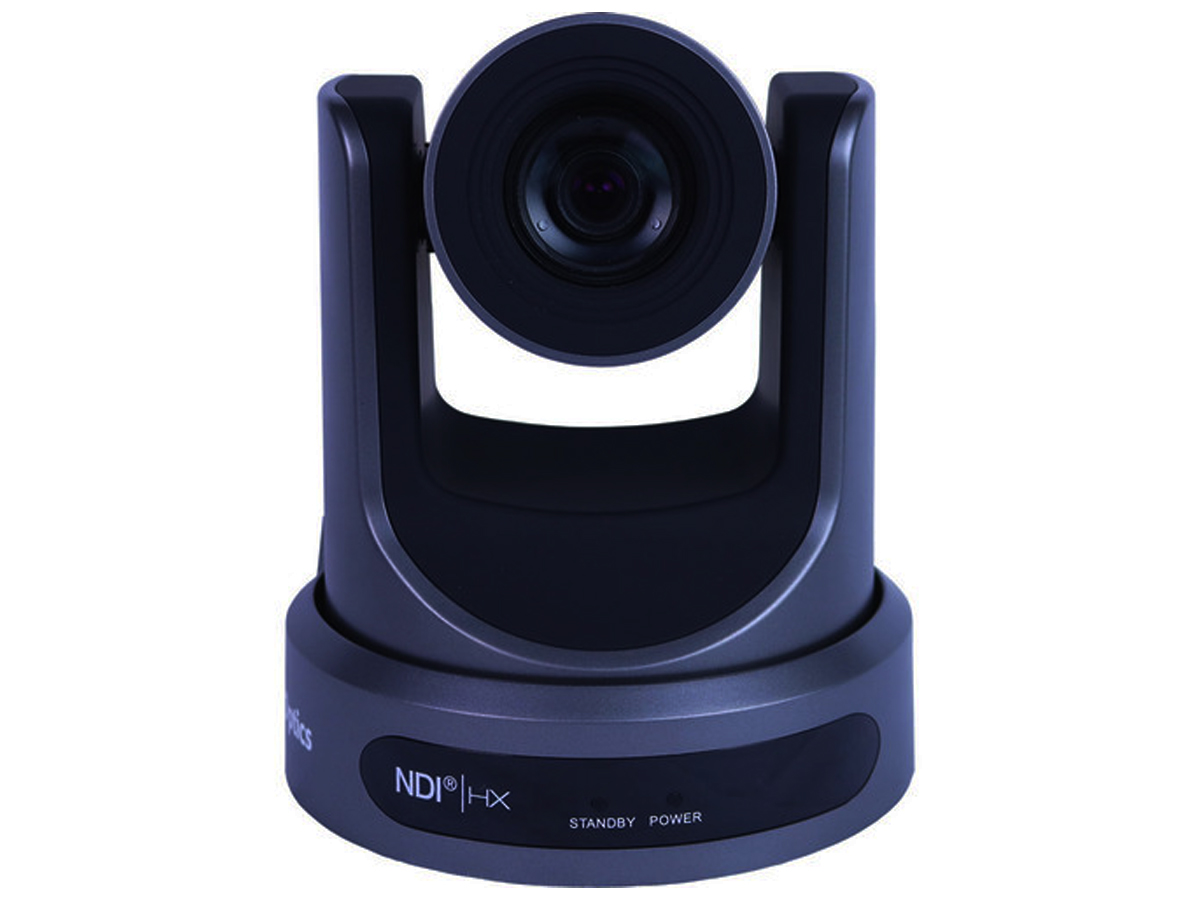 The camera is completely open source, so developers can customize everything according to their needs using HTML code. The 30X-NDI can be powered from PoE directly or using an adapter. Operation of this device assumes serial control of RS-232 and RS-485. Such flexibility is indispensable when you need to constantly interact with your audience. Hundreds of people have chosen the 30X-NDI precisely because of its functionality. Many of them have written positive reviews about the superiority of the equipment. You can buy this webcam today and be convinced that this model is better than other analogues. With this webcam, people will never have a connection problem and always get a high-quality picture.
TOP 10 KEY FEATURES:
| | |
| --- | --- |
| Megapoixels: | 2.07 |
| Lens: | 4.42 - 132.6mm |
| Zoom: | 30x optical |
| Shutter Speed: | 1/30 - 1/10000 sec |
| Pan: | ±170° |
| Power Consumption: | 12 W |
| USB: | USB 2.0 |
| Working Environment: | Indoor |
| Weight: | 1.4 kg |
| Dimensions: | 14 x 20 x 17 cm |
Included in the box:
PTZOptics 30X-NDI Broadcast and Conference Camera
Power Adapter and Cord
IR Remote Control
Payment & Security
PTZOptics 30X-NDI Broadcast and Conference Camera (Gray) (PT30X-NDI-GY)