---
FREE Shipping & Returns on this item.
Please be advised that orders may take 1-2 days to process before shipping.
Description
Paper Mario: The Origami King - Nintendo Switch with Master Strategic, Ring-Based battles, Puzzle-Solving, Superior Visual Design, Mario's arm-extending 1,000-Fold Arms ability, E-Everyone Rating, Multiple Language Support, 1 Player compatibility, and TV, Tabletop & Handheld device playing
Paper Mario: The Origami King - Nintendo Switch is a great game despite having some slowness of its new spin on gameplay. You get gorgeous visual design and a winsome character that make the whole playing experience fun-filled. The storytelling is out of the box and playful, making it ideal for all generations of gamers. The game can only be played on the Nintendo Switch system where you get to explore a new paper-crafted Mario adventure. The game has an E- Everyone rating but it contains some Mild Cartoon Violence.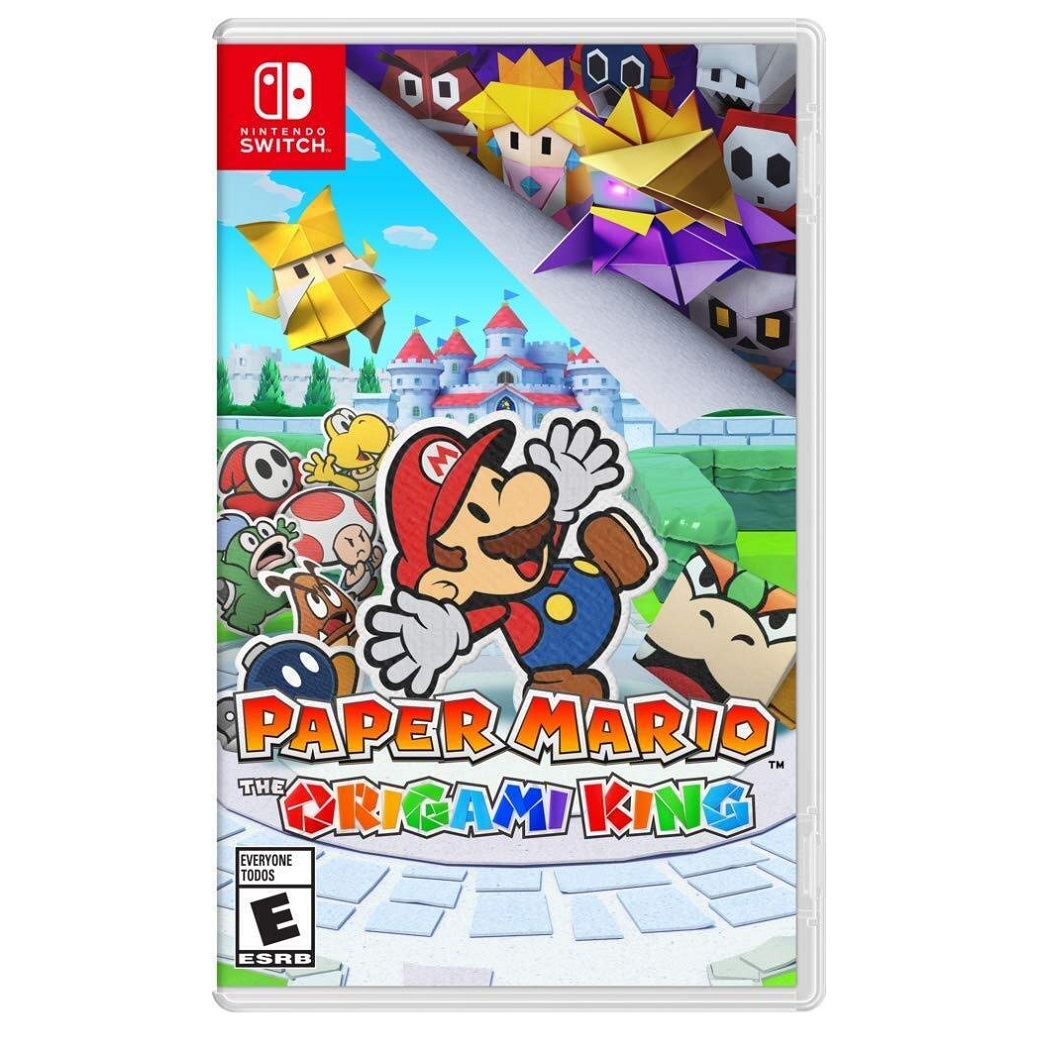 ---
Our Take on Paper Mario: The Origami King - Nintendo Switch:
Paper Mario: The Origami King - Nintendo Switch has a great storyline where the gamers feel the fun, excitement, adventure, emotions, and others aspects. Mario and Luigi get an invitation from Princess Peach for attending the Origami Festival. They get ready without wasting much time but later they get to know that there is something amiss. Later, they find out many hidden truths and that leads to suspense and adventure one after one. There is destruction everywhere in the kingdom caused by the original menace. Mario and his partner Olivia battle the evil folder soldiers and try to repair the damaged landscape. You participate in this mission that also includes freeing Princess Peach's castle from King Olly.
---
Paper Mario: The Origami King - Nintendo Switch comes with master strategic and ring-based battles. You can line up the scattered enemies that take the game to another level. Line them up and use the ring-based battle system for maximum damage to them. In the game, you require quick wit as well as puzzle-solving skills that tests your intelligence level. The game supports multiple languages like English, Chinese, Italian, French, Spanish, Korean, Japanese, German, and Dutch.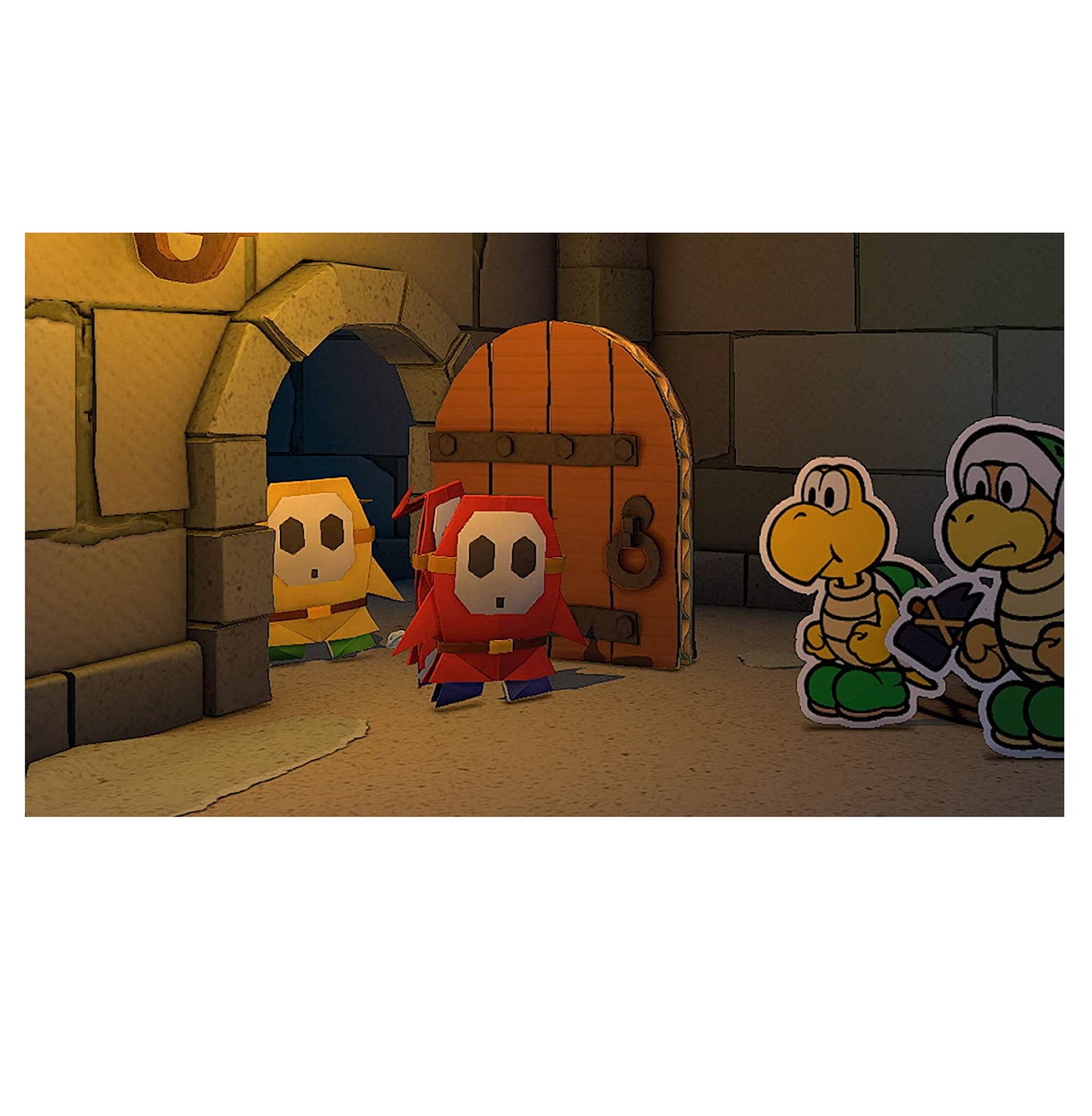 ---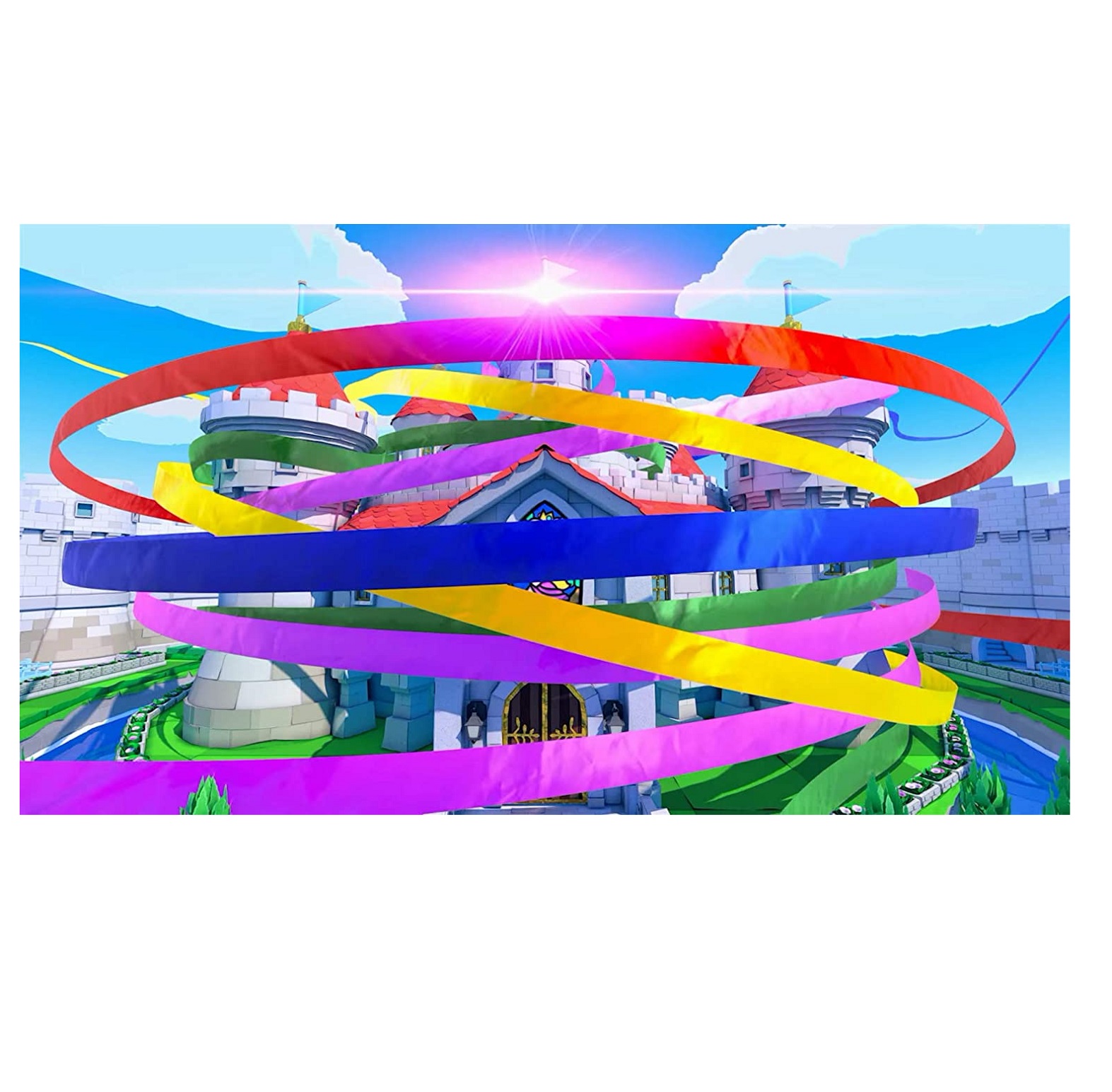 Paper Mario: The Origami King - Nintendo Switch is a game that lets you explore and experience comedic scenarios and characters. Your journey crosses with the vast paper-crafted world that is quite mesmerizing. There are five giant streamers under King Olly's control that he is using for his plan to re-fold the world. You need to stop him by using various tactics and tools. In the game, Mario has 1000 –Fold Arms ability that you can use for interacting with specific spots in the landscape. You can use those 1000 hands for pulling, peeling, hitting, pushing, and more. When you join Mario, Olivia, and their companions, you experience laughter, thrills, emotions, and a lot more.
TOP 10 KEY FEATURES:
| | |
| --- | --- |
| Binding: | Video Game |
| Players: | 1 |
| Game File Size: | 6.5 GB |
| Genre: | Adventure, Action |
| Publisher: | Nintendo |
| Rating: | E-Everyone (Mild Cartoon Violence) |
| Supported Play Mode: | TV, Handheld & Tabletop |
| Online Playing: | Yes |
| Weight: | 2.08 ounces |
| Physical Dimension: | 0.4 x 4.1 x 6.6 inches |
Included in the box:
Paper Mario: The Origami King - Nintendo Switch
Payment & Security
Payment methods
Your payment information is processed securely. We do not store credit card details nor have access to your credit card information.
---
Security