---
FREE Shipping on this item.
Please be advised that orders may take 1-2 days to process before shipping.
Description
Motorola RMU2080d On-Site 2-Way Business Radio with Display (single) – a perfect business communicator.
Motorola has designed the single RMU2080d On-Site 2-Way Business Radio with Display for providing a secure environment for the workplace communication at the range of 250,000 ft² or up to 20 floors. The display shows remaining battery indication and the channel. Frequencies on which it gets operated is 99 UHF for the business purpose and it also features 219 PL/DPL codes out of which six are customizable. It has come up with a 1500MW speaker which makes it useful to give a clear output even in a clamorous condition like a construction site.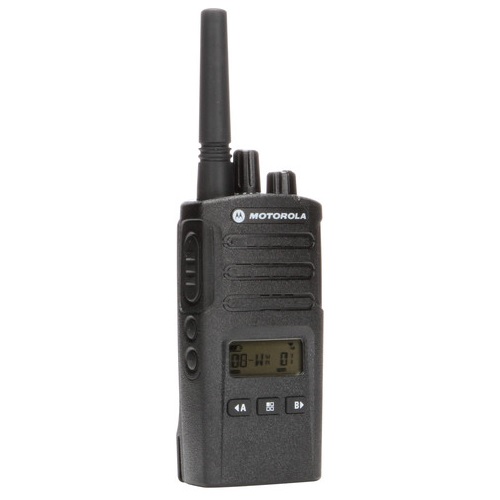 ---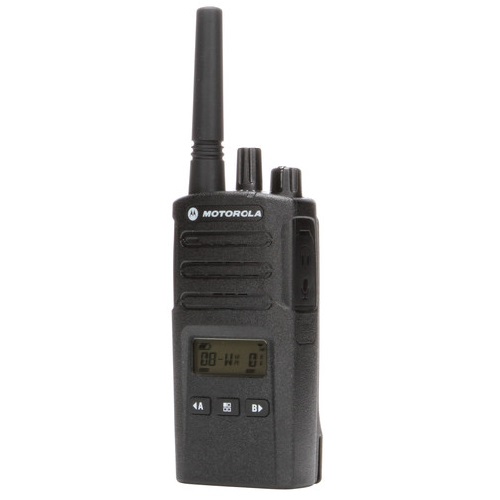 Our Take on the Motorola RMU2080d On-Site 2-Way Business Radio with Display (single):
The 99 UHF frequencies is an exclusive quality for business work, besides the 219 PL/DPL codes to serve clear and proper signals. On the display, users can have a quick look at their radio status and channel. The RMU2080d gives excellent audio output as it is composed of 1500MW speaker for ensuring a proper communication even in noisy backgrounds. It also has the facility of alerting against weather forecasts and more. The pre-assigned channel 8 allows the device to receive national weather service warnings, watches and other danger information 24×7. Also, the weather channel can be set according to the location.
---
RMU2080d has the VOX (Advanced Voice Activation) feature helps you use it hands-free when you make use of optional accessories for the function. Users can customize their list of channels easily by selecting pre-recorded operating functions, like customer service and security. When it comes to coverage and power, RMU2080d, 2W UHF radio gives coverage up to 250,000 square feet based on the environment. Its customer programming software (CPS) provides a superb interface that allows access to quality features. CPS can be downloaded for free but separate programming cable is required. It helps you disable channels you do not want. Its LED interface with tricolor makes it useful to recognize the radio features. The feature of copying or cloning occurs with radio-to-radio cloning cable or multi-unit charger.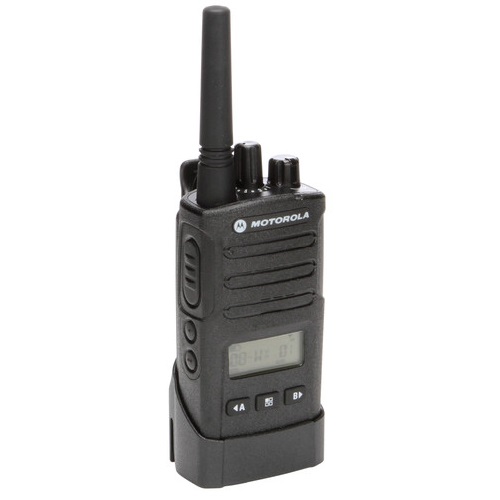 ---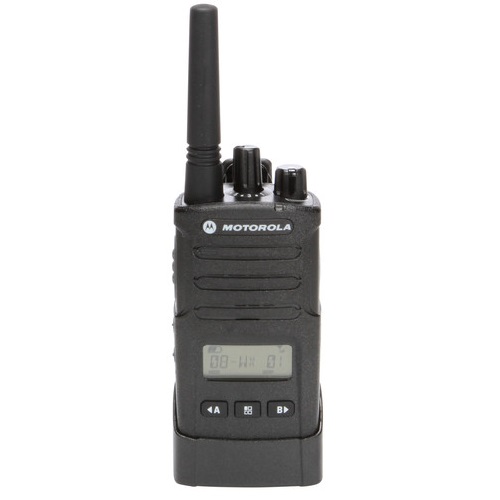 RMU2080d goes through ALT (Accelerated Life Testing) before coming into your hands to simulate up to five years of its usage. The unit works on rechargeable Lithium ion battery. The battery and a drop-in tray charger are included in the package. A power supply and a holster also comes with the product. This FCC Narrowband-ready device is also produced with a special design for closing up against any vibration, dust, shock, wind and other similar factors. It can also withstand the impact of falls to a certain extent.
TOP 10 KEY FEATURES:
| | |
| --- | --- |
| UHF Frequencies: | 99 |
| PL/DPL Codes: | 219 |
| Speaker: | 1500MW |
| Range: | Up to 20-Floor/250,000 ft² |
| Battery capacity: | Up to 15 hours |
| Frequency Range: | 450 - 470 MHz |
| Channel Spacing: | 12.5 kHz |
| Channels: | 8-channel |
| Power: | 1 watt / 2 watts |
| Sensitivity (12dB SINAD): | 0.18 uV |
Included in the box:
Motorola RMU2080d On-Site 2-Way Business Radio with Display (Single)
Lithium-Ion Battery
Holster
Drop-In Tray Charger
Power Supply
Payment & Security