---
FREE Shipping on this item.
Please be advised that orders may take 1-2 days to process before shipping.
Description
Motorola DTR600 1 Watt Digital Two Way Radio with Frequency Hopping Spread Spectrum (FHSS) technology, Backlit Display, 30 Channels, Up to 16.5 hours battery life, Limited Keypad, 900 Mhz Band Split, Privacy Setting, Durable design, and made for work in harshest working condition
Motorola DTR600 1 Watt Digital Two Way Radio comes with 30 channel capacity and works on digital 900 Mhz tuner technology. It has rugged design so that you can use it in all types of working environments. It is a perfect communication companion for various places such as hotels, offices, restaurants, assisted living facilities, retail stores, and others. You do not feel any difficulty in locating various features of the radio thanks to the intuitive navigation menu and full-graphic color display. There are flexible communication options with the radio like one-to-one and one-to-many. The radio enables digital communication at a fast pace and easy manner.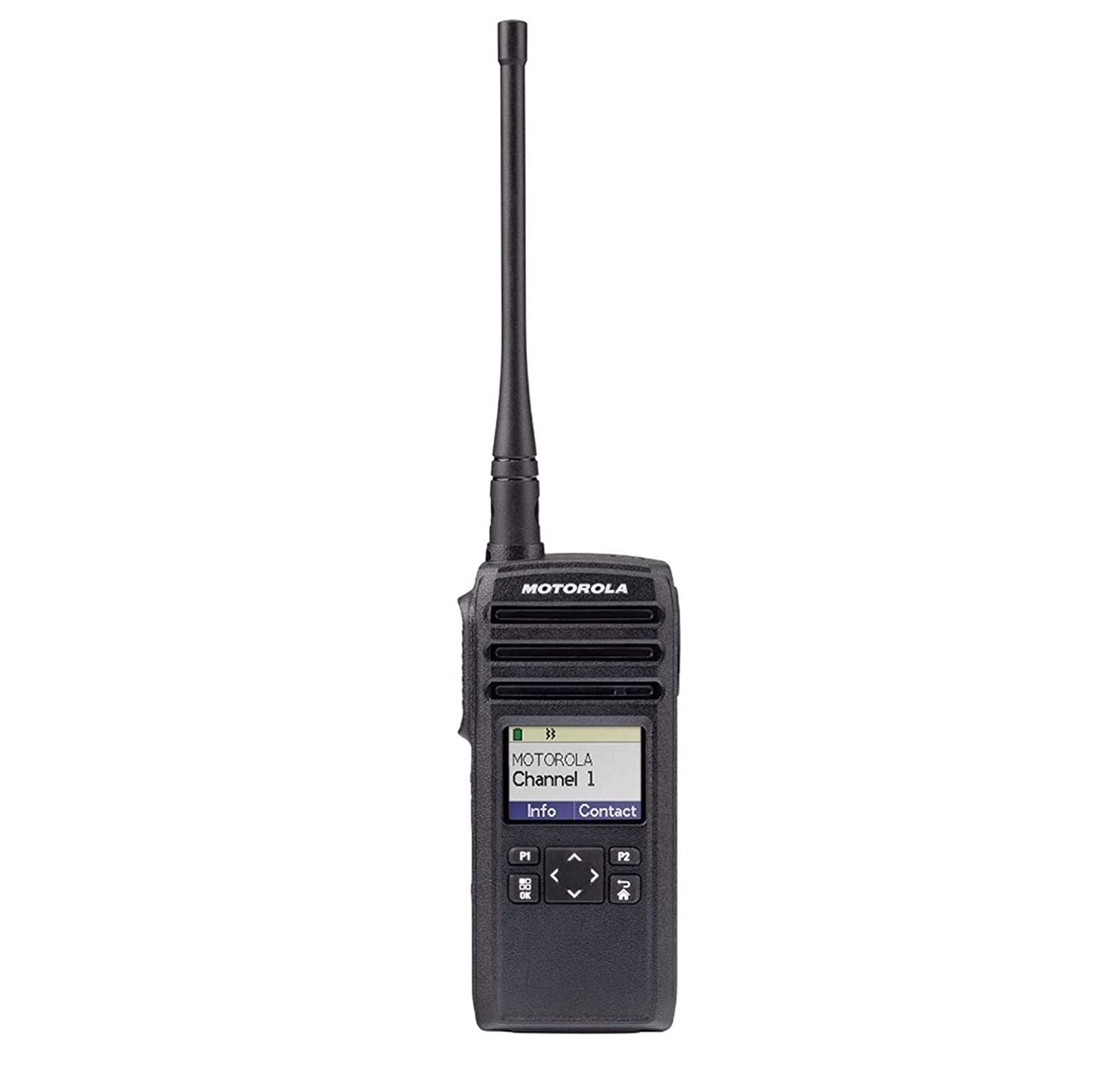 ---
Our Take on Motorola DTR600 1 Watt Digital Two Way Radio:
Motorola DTR600 1 Watt Digital Two Way Radio is known for superior audio quality, great coverage, and long battery life. The coverage range is up to 300K sq. ft or up to 20 floors that could be regarded as great coverage making it ideal for small to medium-size business setups. Battery life varies due to various reasons however with @ 5/5/90 w/standard battery, the radio gives approx 16.5 hours of battery life. The radio is durable and meets the U.S. Military 810G standards that can give you an idea about its strength and usability in various working conditions. It will operate in the harshest working conditions due to its shock, water, dust, vibration, and temperature-resistant features.
---
Motorola DTR600 1 Watt Digital Two Way Radio comes with a programmable button and functional keys that give you quick and easy access to features like Call All/ Page All. You can connect with all the radios without searching throughout the channel list. As compared to the standard analog radios, this Motorola product offers more reliability and privacy in communication.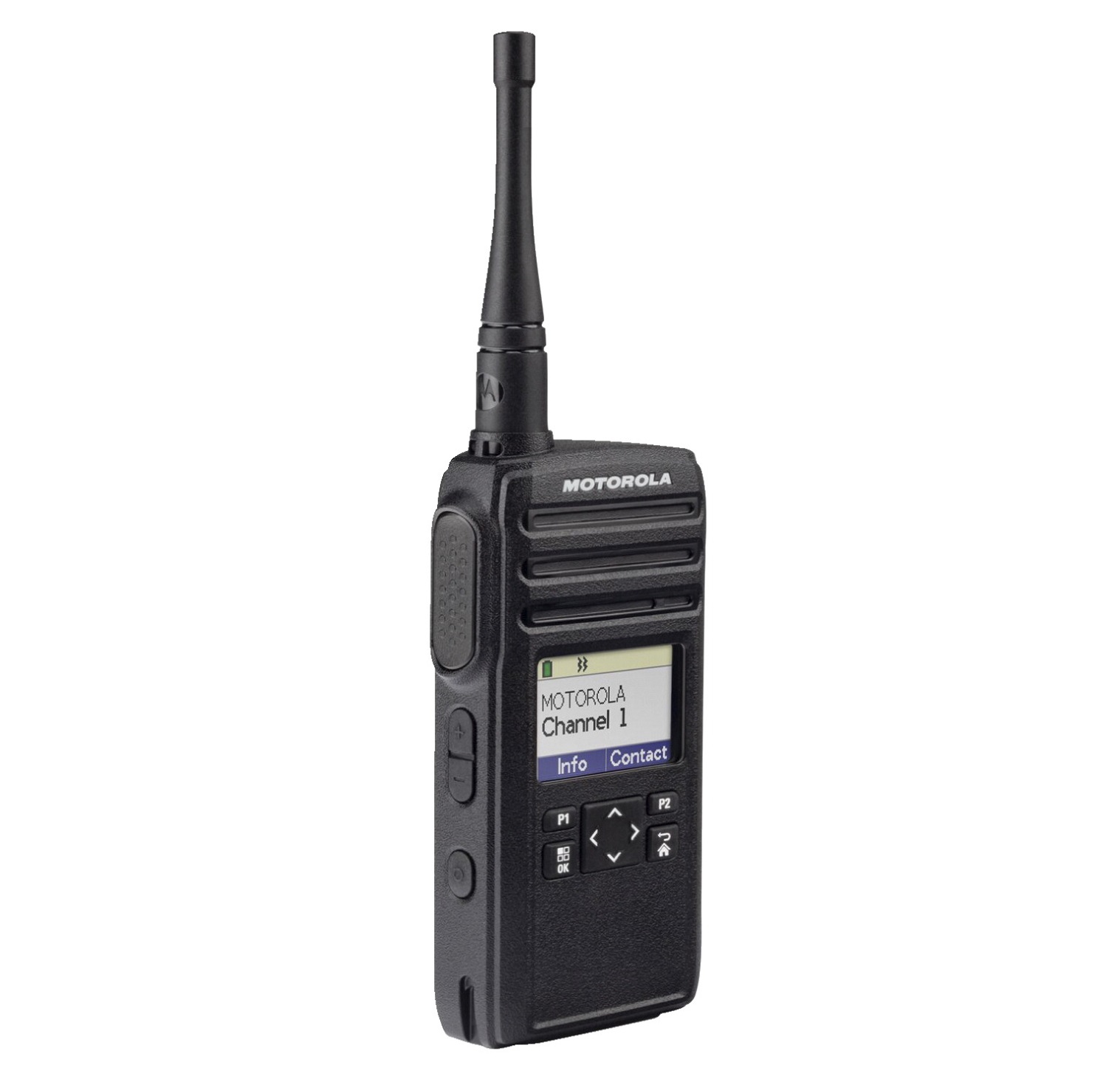 ---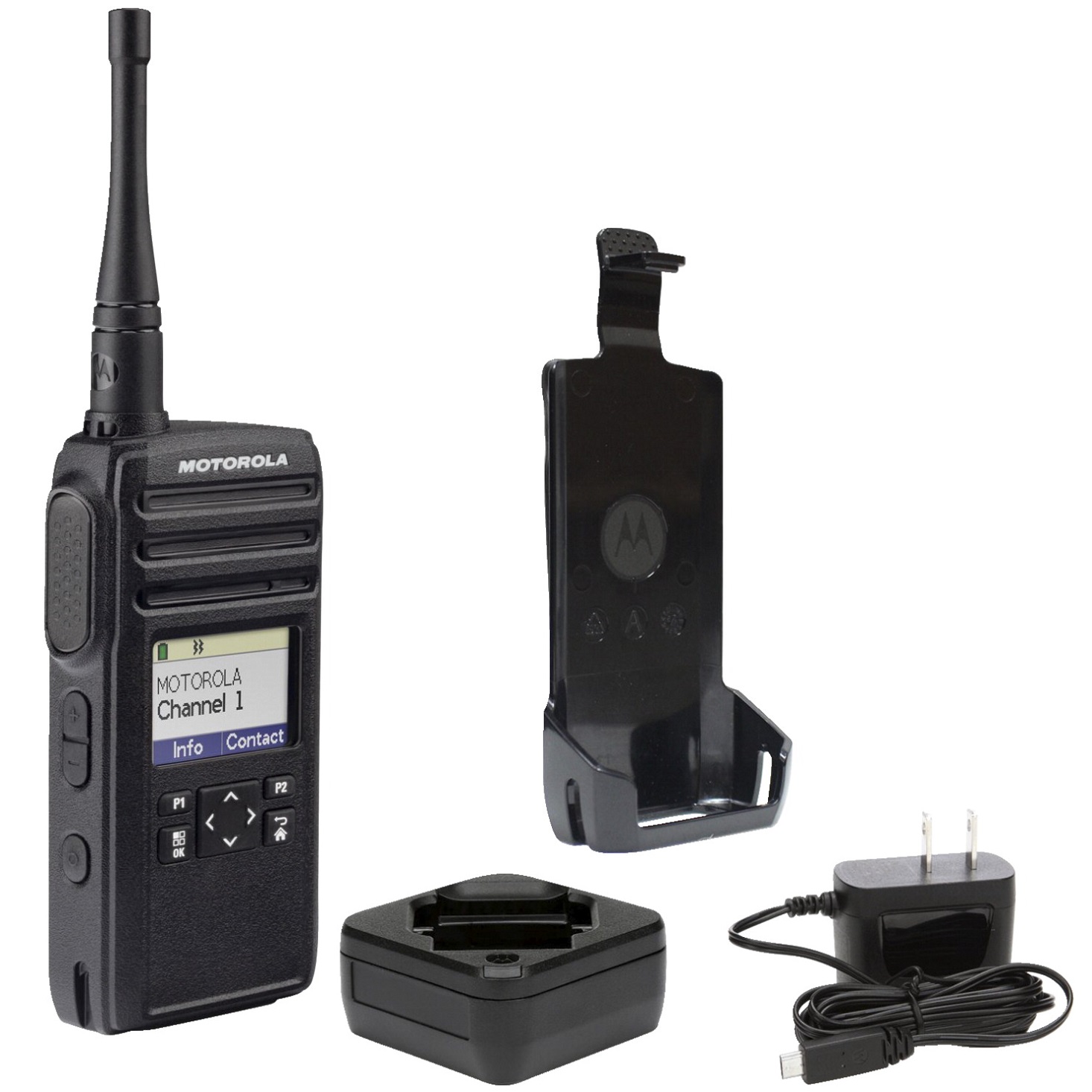 Motorola DTR600 1 Watt Digital Two Way Radio has a private reply feature that you can use to communicate privately without any back and forward chatter. You can talk privately to the person who is currently talking to a group. You get this feature only after the group transmission end, making it useful for one-on-one communication just like a mobile phone. Radio protects communication privacy from neighboring radios. For getting the full benefit of the privacy features, you require to get a unique Radio Profile ID number by setting your radio fleet. There are 10,000 available codes to choose from to get a unique ID.
TOP 10 KEY FEATURES:
| | |
| --- | --- |
| International Protection Rating: | IP54 |
| Water Resistance: | Yes |
| Tuner Technology: | Digital 900 Mhz |
| Number of batteries: | 1 Lithium ion batteries |
| No. of Channels: | 30 |
| Radio Protocol: | Digital Conventional |
| Keypad Type: | Limited |
| Audio Type: | Digital |
| Product Dimension: | 3.2 x 23 x 4.1 inches |
| Weight: | 1.22 pounds |
Included in the box:
Motorola DTR600 1 Watt Digital Two Way Radio
Payment & Security