---
FREE Shipping on this item.
Please be advised that orders may take 1-2 days to process before shipping.
Description
Motorola 56531 Multi-Unit Charger Assembly is the perfect CLS series radio battery charger and cloning station because of its 6-Pocket Charging Facility, LED Indicators For Charging Status & Easy Profile Cloning Technology!
With the Motorola 56531 charger, you can charge 6 CLS radio batteries at once. In addition, you get the flexibility of charging the battery separately or with the radios.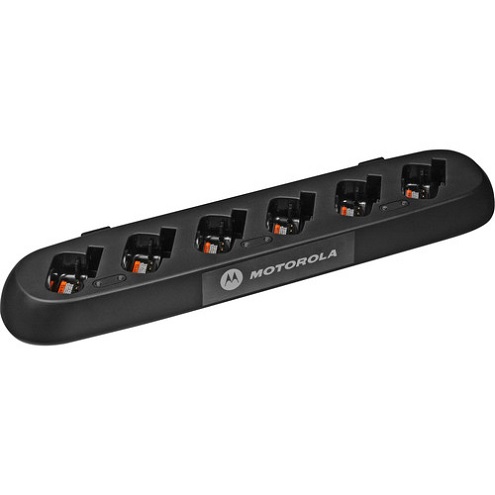 ---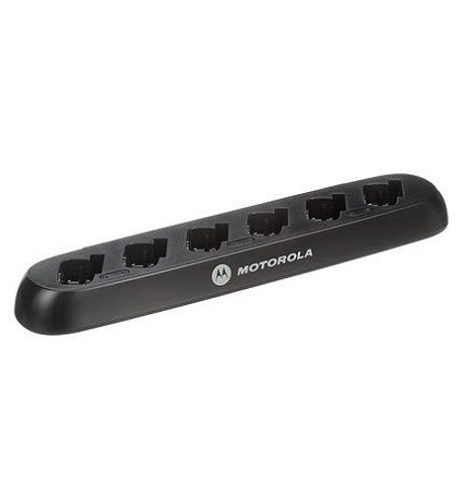 Our Take on the Motorola 56531 Multi Unit Charger Assembly:
The charger is lightweight and handy as it weighs only 2 pounds and is 58.4 cm wide and 10.4 cm long. This makes it a great addition to any small office space. Further, the LED light indicators prevent you from overcharging your devices as they turn green when the device is fully charged.
---
Motorola 56531 doubles as a cloning station apart from being a battery charger. Therefore, along with charging the batteries, you can also clone the radio profiles from the source radio to target radios. This is a great time-saving feature that allows you to quickly get all your radio devices on the same profile without having to configure the settings separately on each device.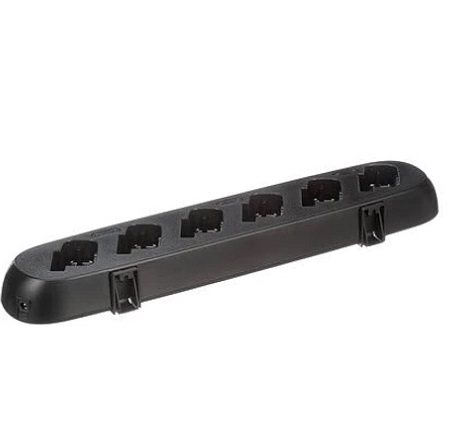 ---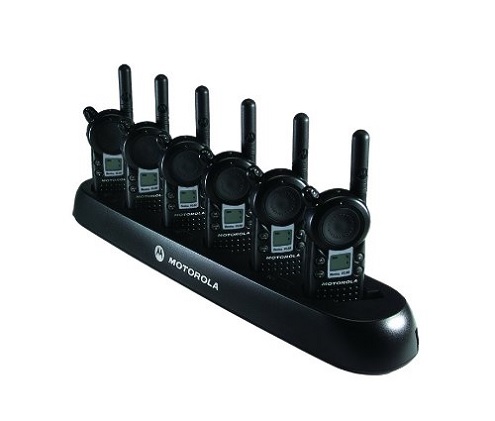 For successful cloning, you need to have a minimum of two radios plugged in. Pockets 1 and 4 are meant for source radio and 2 and 5 for target radios. Once you have the corresponding radios in the right pockets, all you have to do is select the clone settings to initiate profile cloning.
TOP 5 KEY FEATURES:
| | |
| --- | --- |
| Weight: | 2 lb |
| Dimensions: | 8.1 x 58.4 x 10.4 Cm |
| Number of Pockets: | 6 |
| Indicators: | LED |
| Power Requirements: | 120 VAC |
Included in the box:
Motorola 56531 Multi Unit Charger Assembly
US Power Supply
Payment & Security