Description
Monster Hunter Rise comes with a new and evolved gameplay, including exciting Wirebug Attack Action, Magnamalo The Menacing Monster, & Canyne Companions!
Monster Hunter Rise is one of the most exciting action RPGs available for Nintendo Switch gamers. It transports you to the colorful Kamura Village, set amid serene mountains, and is known for its unique culture and innovative hunting technologies. You become one of the hunters in the village and equip your armor. You get to select from the fantastic weapon choices, and then you hunt! So what are you waiting for? The all-new hunting grounds await; if you have the hunting talent, head to the ancient Shrine Ruins and other locales to show off your fantastic skillset!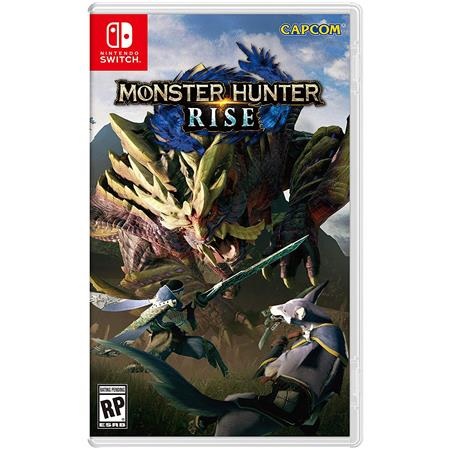 ---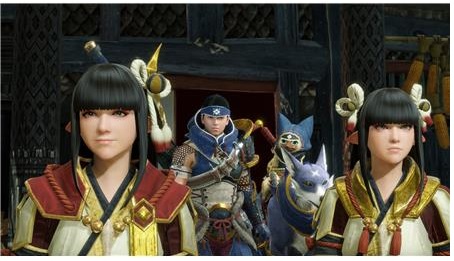 Our Take on the Capcom Monster Hunter Rise:
This chapter is another evolution in the Monster Hunter series. Monster Hunter Rise comes with an inventive set of new tools that make it more exciting to track down and defeat the monsters threatening the village peace. The game has taken the initiative to add the wire-based grappling actions using a "Wirebug" while standing or in mid-air. This all-new level of aerial action will lead you to formulate exciting hunting strategies and attack plans, making the gameplay even more engaging.
---
The makers have not stopped the evolution at Wirebug. You will also find new hunting partners called Palamutes. These are your personalized and rideable "Canyne" that provide you with innovative attack options. Along with these, the "Felyne" Palicoes will also make a comeback as supporting characters for healing the hurt players and many similar actions.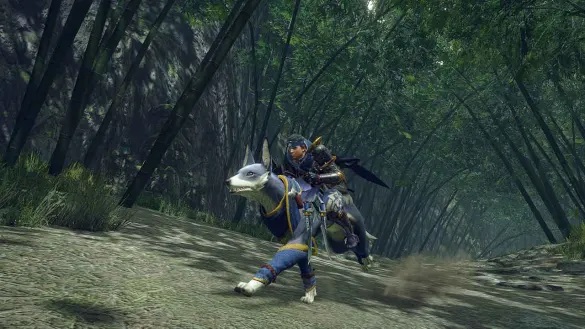 ---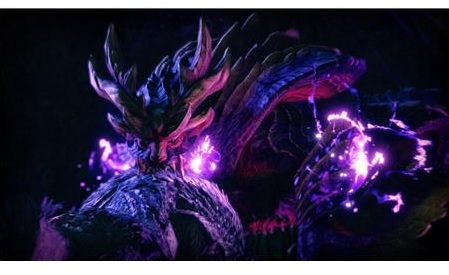 Also, there have been developments on the monster front that add to the game's challenges, making it more fun to hunt. You will come face to face with Magnamalo for the very first time. The new flagship monster will destroy everything that comes its way until you don't hunt it down! You can also expect shape-shifting Aknosom, the amphibious Tetranadon, and numerous returning species from previous chapters to make the gameplay challenging and nostalgic at the same time.
TOP 10 KEY FEATURES
| | |
| --- | --- |
| Release date: | March 26, 2021 |
| Players | up to 4 players |
| Genre | Action RPG |
| Publisher | Capcom |
| Game file size | 9.3 GB |
| Supported Languages | Japanese, French, German, Italian, Spanish, Russian, Portuguese, English |
| ESRB Rating | T (Teen 13+) |
| Flagship Monster | Magnamalo |
| New Attack Action | Wirebug |
| New Companions | Ridable Canynes |
Included in the box:
Capcom Monster Hunter Rise Standard Edition for Nintendo Switch
Payment & Security
Monster Hunter Rise - Nintendo Switch