Description
Lifeline Jungle Gym XT features the split anchor design, two strap-end adjusters, and two non-scuff door anchors for flexible workout programs. It is an ideal choice for complete body workouts.
You can boost endurance as well as overall strength using your body weight as a source of resistance. This will enhance your health status and fitness level because you will require more balance and flexibility when compared to exercises. Also, bodyweight resistance training boosts your capability of sensing your body's and limbs' positions in space. This will result in improved training and sports effectiveness. Its one-of-a-kind anchor design makes the adjustment of forces on the body easier and quicker through the alteration of the system's width. This machine is versatile, hence, you can use it for various exercises that will target additional precise muscle groups for enhanced flexibility, core strength as well as muscular power.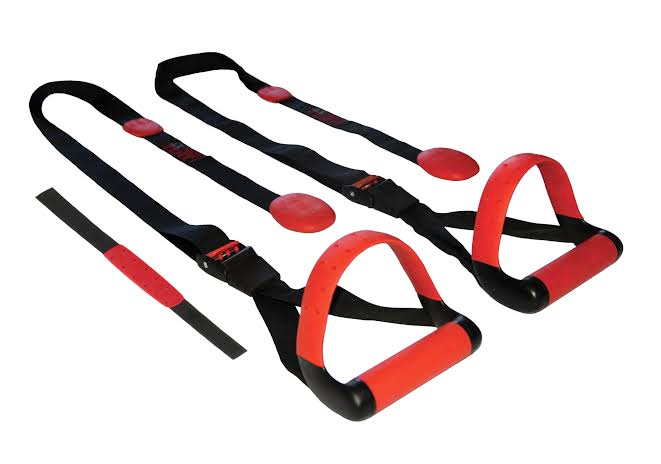 ---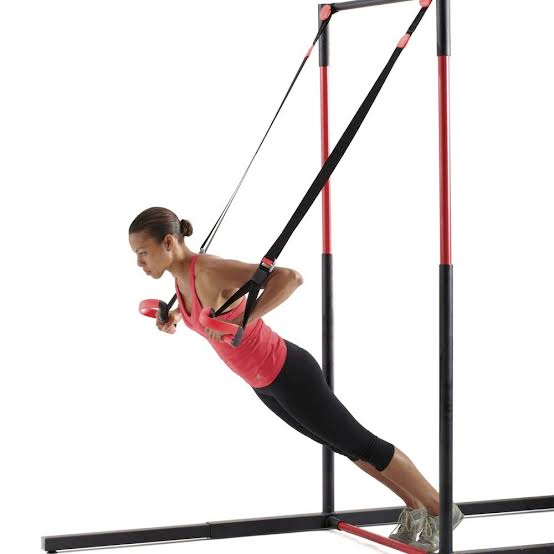 Our Take on the Lifeline Jungle Gym XT:
The Jungle Gym XT comes with a tight and modifiable buckle, which makes the alteration of strap length from 16 inches to 8 feet easier. This will promote movement between positions and exercises for optimum effectiveness. You will like its ergonomic handles that come with Easy-In Foot Cradle produced from a non-slip rubber material. The door anchor also has an integrated cinch loop attachment so that connecting to doors, bars, tree limbs, or Lifeline Metal Wall Mounts will not be a problem. It is an ideal machine for all fitness levels since you can increase and decrease resistance easily through the alteration of your body positioning for gravity increase or decrease.
---
Besides, you can adjust its flexible design to create various complex exercises that will boost body control. Hence, your core stability will be enhanced while stabilizer muscles will be strengthened for the prevention of injury and enhancement of balance as well as coordination. The system boasts of two industrial suspension straps (8 feet each), two comfortable inline adjustment buckles, two integrated easy-wipe handles and easy-in foot cradles, one Non-Scuff Duro-Link Anchor, two non-scuff door anchors, and two strap end adjusters. Its patented split anchor design guarantees a maximum of three times neutral, narrow, and wide angles of resistance for effective targeting of additional muscle groups.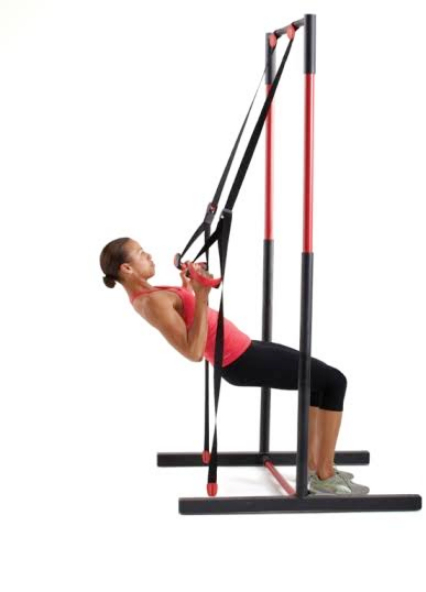 ---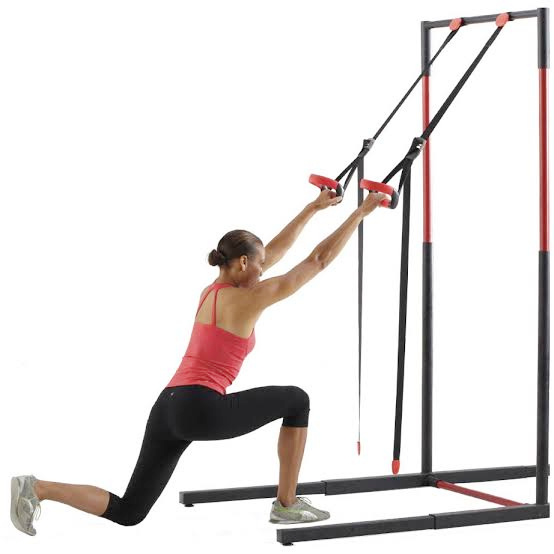 Its length measures 8.25 inches, width measures 6.5 inches while height measures 4.5 inches. This is compact enough not to consume too much space wherever you want to use it. It is made in the United States meaning that you can be sure of purchasing a product of high quality. Lifeline is a trusted brand that has been in this business for a long time, hence, their products are usually dependable. With the Lifeline Jungle Gym XT, your fitness program will surely move to the next level.
TOP 10 KEY FEATURES:
| | |
| --- | --- |
| Material: | Plastic |
| Color: | Red/Black |
| Suggested Users: | Unisex-adult |
| Package Dimensions (L x W x H): | 10.1 x 9.5 x 4.3 inches |
| Package Weight: | 1.31 Kilograms |
| Item Dimensions (LxWxH): | 8.25 x 6.5 x 4.5 inches |
| Item Weight: | 1.31 Kilograms |
| Sport Type: | Exercise & Fitness |
| Style: | Power |
| Country of Origin: | United States |
Included in the box:
Lifeline Jungle Gym XT
Suspension Training Kit
Payment & Security
Lifeline Jungle Gym Suspension Trainer System - Split Anchor Design for More Exercise Options - Total Body Workout - 3 Models Available, Red/Black