Description
Leica M11 is the perfect blend of a vintage design with state-of-the-art performance. It carries forward the legacy Leica M design with an upgraded sensor and updated connectivity. Some of its notable features include 60MP Full-Frame BSI CMOS Sensor, Triple Resolution Technology, Optical 0.73x-Magnification Viewfinder, and 2.95" 2.3m-Dot Touchscreen LCD, among others!
The camera comes with the latest 60MP Full-Frame BSI CMOS Sensor that renders high-res captures. On top of that, it is back-illuminated, offering improved noise performance and faster readout speeds. With such a high-res engine, the captured outcome is finely detailed, making the camera the go-to choice for landscape and architectural applications. Further, the BSI design makes it perfect for low-light conditions. Along with technical capabilities, the sensor's physical incorporates an updated ultra-thin dual-layer filter glass for absorbing UV and IR radiations, rendering greater clarity compared to its predecessors.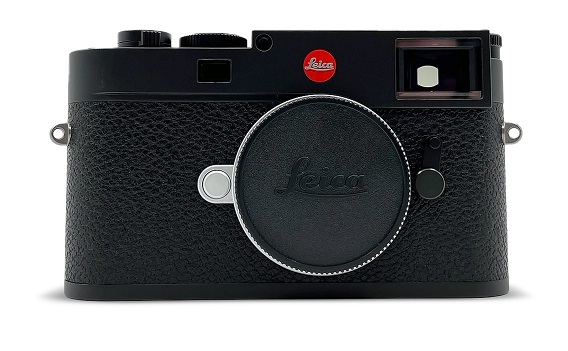 ---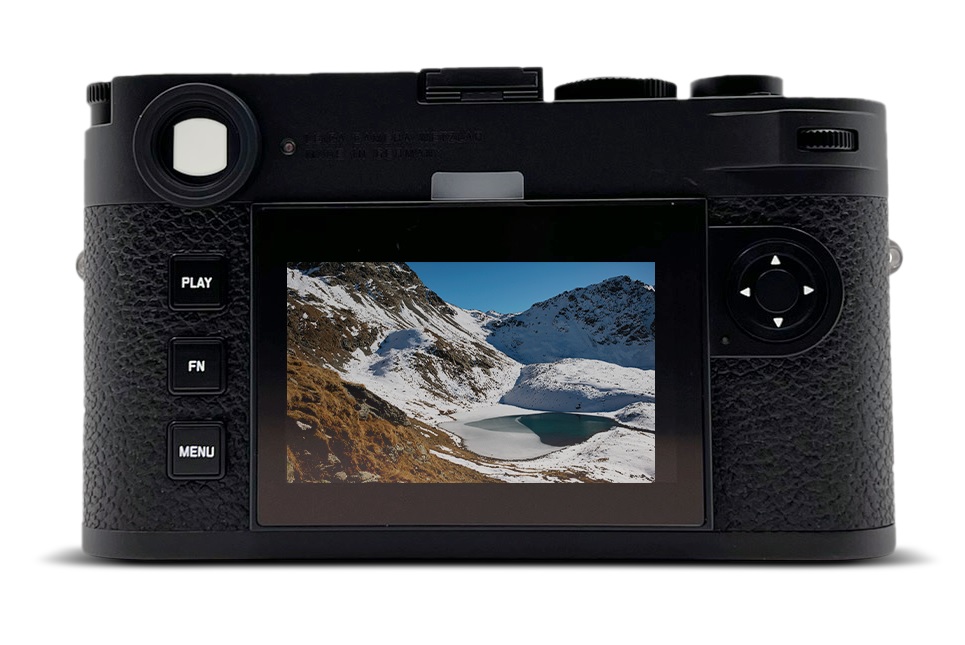 Our Take on Leica M11 Rangefinder Camera :
Along with the 60MP BSI sensor, you get the proprietory Triple Resolution Technology. It is a unique pixel binning process through which you can select 60MP, 36MP, or 18MP captures. But at each resolution, you get rich 14-bit color and improved dynamic range, making the camera ideal for multiple photography applications.
Supporting the Triple Resolution Technology, you also get the latest Maestro III processor, leading to faster processing and a wider sensitivity range than previous M cameras. Additionally, the ISO range of 64-50000 offers greater detail, quality, and natural color rendering even in low light conditions. With the Maestro III processor, you can achieve a continuous shooting of up to 4.5 fps.
---
Even though the M11 is still a photo-only camera but it comes with several improvements and functional updates, making it the most contemporary M camera to date. The camera has an in-built electronic shutter function with speeds up to 1/16,000 sec, and along with that, it also has a mechanical shutter offering speed support up to 1/4000 sec and flashes sync at 1/180 sec. Further, the camera boasts 2 digital zoom steps that make the camera perfect for distance photography applications. Its large and bright optical viewfinder offers 0.73x-magnification, which allows the camera to focus from a distance of 6.6'.
Additionally, the 2.95" 2.3m-dot touchscreen LCD has an updated design packed with improved visibility even in sunny conditions. The revised menu layout is similar to the Q and SL models, making image composition even more intuitive. With such composition capabilities, you can also bang on the live view stabilization for camera shake minimization even at longer focal length and achieve greater accuracy.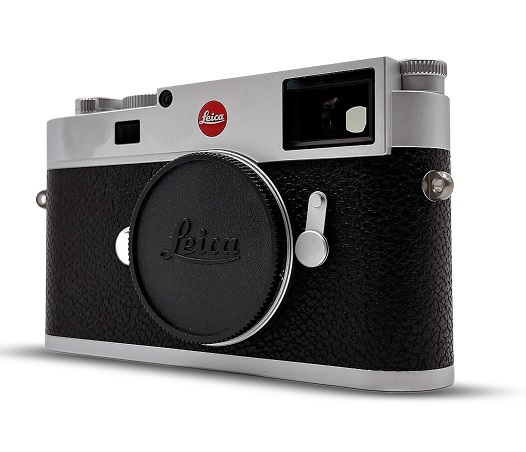 ---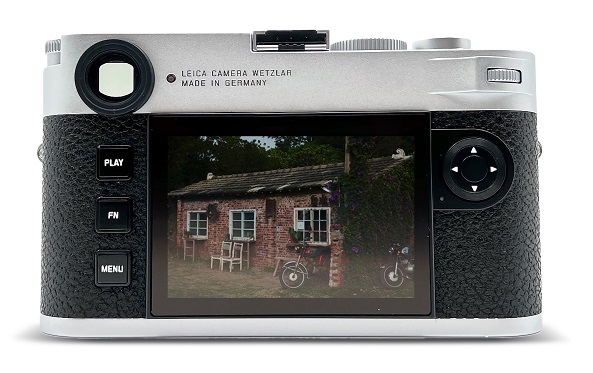 Although the makers have kept the classic design, they have improved it for a better grip. It features a scratch-resistant aluminum top plate and is approximately 20% lighter, weighing only 1.2 lb even with the battery installed. Like Q and SL models, the M11 uses a BP-SCL7 battery that can be inserted directly into the camera base without removing the baseplate.
Along with ease, the battery also lasts longer due to 64% more capacity, which converts to a CIPA-rating of 700 shots per full charge. The makers have moved with time, offering the UHS-II SD memory card slot for greater storage expansion, along with the built-in 64 GB storage.
Further, you also get various connectivity options, including a USB Type-C, FOTOS Cable connectivity, direct iPhone connectivity via the FOTOS app, Wi-Fi, and Bluetooth. These make media-sharing a piece of cake and prevent accidental capture loss. Finally, you can also geotag the captures, making them more authentic.
TOP 10 KEY FEATURES:
| | |
| --- | --- |
| Lens Mount: | Leica M |
| Sensor Resolution: | Effective: 60.3 Megapixel (9528 x 6328) |
| Sensor Type: | 35.8 x 23.9 mm (Full-Frame) CMOS |
| Capture Type: | Still Only |
| Shutter Type: | Mechanical Focal Plane Shutter, Electronic Shutter |
| ISO Sensitivity: | 64 to 50,000 in Auto Mode |
| Exposure Modes: | Aperture Priority, Manual |
| Exposure Compensation: | -3 to +3 EV (1/3 EV Steps) |
| Self-Timer: | 2/12-Second Delay |
| Display : | 2.95" 2.3m-dot Fixed Touchscreen LCD |
Included in the box:
Leica M11 Rangefinder Camera
Leica Battery
Leica Battery Charger
Leica Body Cap
Leica FOTOS Cable
Carrying Strap
Accessory Shoe Cover
Payment & Security
Leica M11 Digital Rangefinder Camera (Silver)