Description
Leica APO-Summicron-SL 90mm f/2 ASPH. Lens with One Aspherical Element, Dust Resistant, Moisture Resistant, Floating Elements System, Internal Focus, Full-Frame Format, f/2 to f/22 Aperture Range, Autofocus, 0.2x Maximum Magnification
Leica APO-Summicron-SL 90mm f/2 ASPH. Lens is a favorite lens of many for portrait photography. Its optically refined short telephoto prime is specially designed for a full-frame L mount mirrorless camera and gives superior images. It has 90 mm focal length that becomes more powerful when combined with bright f/2 maximum aperture. Use it even in low light conditions and the lens will ensure that you get the desired picture quality all the time. You get great control over the depth of field in case you require isolating the subject matter.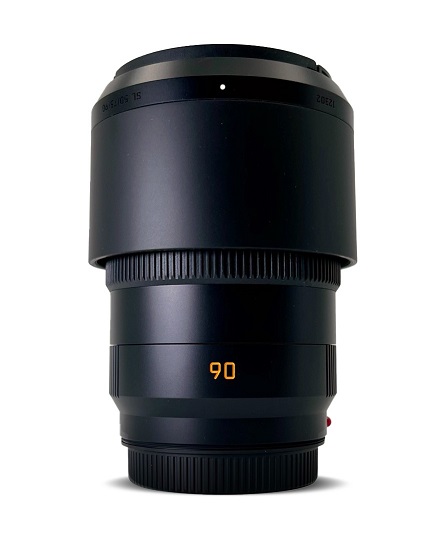 ---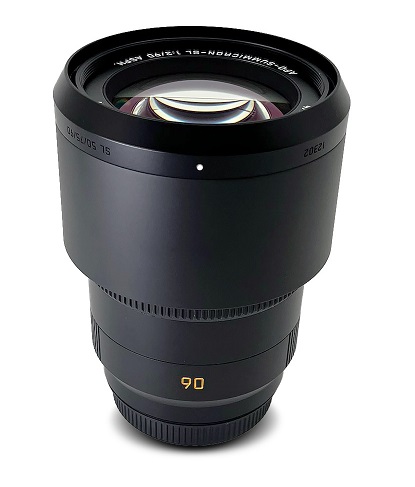 Our Take on Leica APO-Summicron-SL 90mm f/2 ASPH. Lens:
Leica APO-Summicron-SL 90mm f/2 ASPH. Lens comes with an apochromatic optical design to suppress the color fringing and chromatic aberrations. The design uses anomalous partial dispersion glass for high clarity and color accuracy. The lens provides improved sharpness by reducing the spherical aberrations with the help of the one aspherical element included. Leica has used multi-layer coating for great image quality in strong lighting conditions. The coating limits flare and ghosting that plays a damaging role for any photographers/videographers.
---
Leica APO-Summicron-SL 90mm f/2 ASPH. Lens has Dual Syncro Drive stepping motor that delivers quiet and fast autofocus in any working environment. The motor gets great help from the floating elements system in maintaining consistent image quality throughout the focus range. The lens is made for a harsh working environment so you do not feel unsafe to use it where there is a lot of dust or moisture. There is a water- repellent AquaDura coating that is used on the exposed elements for better safety to your lens. The weather-sealed design gives protection from dust, dirt, and moisture for the whole assembly.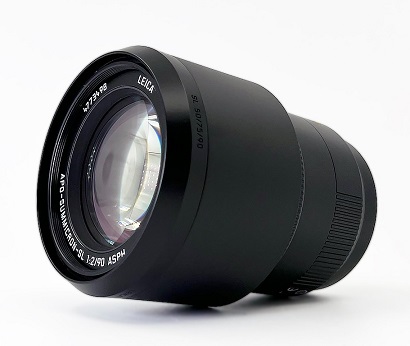 ---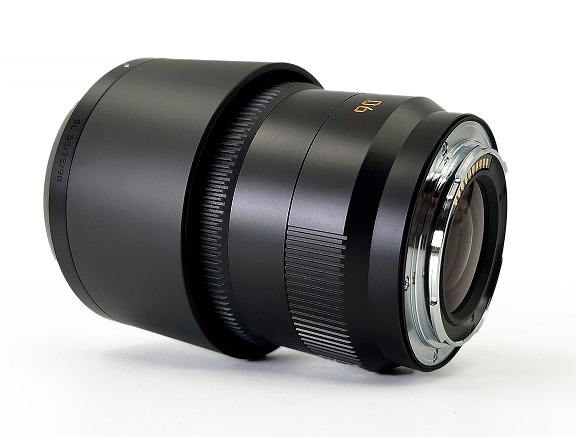 Leica APO-Summicron-SL 90mm f/2 ASPH. Lens provides sharp imaging capability across the entire frame as well as the wide open. The lens is all about removing or suppressing fringing, flaring, ghosting, and color aberrations so that you can always rely on that for day-to-day or special occasional photography/videography. Once you have this lens, you will note that the color, bokeh, contrast, and other vital parameters of an image are perfect with this lens. The lens looks elegant and you can visibly notice the signature Leica look with the lens. For the lens of this much caliber, we can surely say that it's a great value addition to any camera lover. There is no image stabilization but other features compensate for this and provide a good picture even in the case of moving photography.
TOP 10 KEY FEATURES:
| | |
| --- | --- |
| Format compatibility: | Full-Frame |
| Focal length: | 90mm |
| Maximum aperture: | f/2 |
| Minimum aperture: | f/22 |
| Angle of view: | 27.3° |
| Minimum focus distance: | 60 cm |
| Optical design: | 11 elements in 9 groups |
| Filter size: | 67 mm (front) |
| Dimensions (ø x L): | 73 x 102 mm |
| Weight: | 700 g |
Included in the box:
Leica APO-Summicron-SL 90mm f/2 ASPH. Lens
Lens cap
Rear lens cap
Lens hood
Lens bag
Payment & Security
Leica APO-SUMMICRON-SL 90mm f/2 Aspherical Lens for SL & T System Cameras