Description
Key to the popularity of the Q-series is the functionality of each model. Leica designers have thought of everything to the smallest detail. Therefore, with the Q2 series camera you get a lot of high-quality photos, regardless of the shooting conditions.
The Leica Q2 is a device designed exclusively for high-quality photography. New camera comes with Summilux 28mm f/1.7 ASPH Lens. The designers of the German brand should be proud of this model. It's because the Maestro II image processor is the best in its class. This is unlikely to be denied this fact. The Leica Q2 features a fast lens, dust and moisture protection and the ability to record video in 4K format. This camera is also known for a revolutionary lens design and an extended ISO range of up to 100,000. The lens's design incorporates three aspherical elements. This means the camera is suitable for product photography.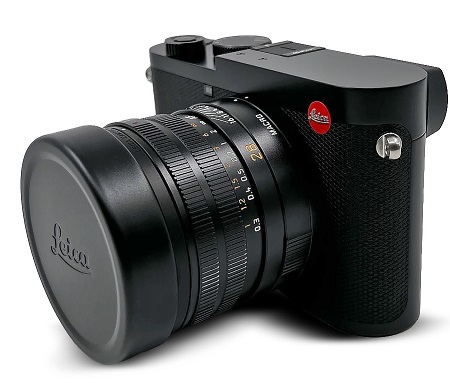 ---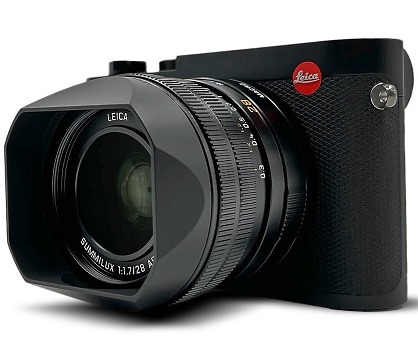 Our Take on the Digital Camera:
Looking for a good camera for capturing nature, people and animals? The Leica Q2 autofocus system allows you to focus on your subject in less than 0.15 seconds. For this model, the sequential shooting speed is increased to 10 fps (at a full resolution of 47.3 MP). In combination with the Leica FOTOS app, the camera's built-in Wi-Fi module allows you to share images on social networks. You can also remotely control the shutter and adjust settings. Additionally, a macro setting permits working with subjects as close as 6.7" away. Such a characteristic is really impressive.
---
The Leica brand is well-known for the durability of the components used. This is one of the demand reasons for cameras from this manufacturer. But you should take note that Q2 is a minimalist device as it even lacks USB and HDMI ports. It has adopted the same battery featured in the flagship SL mirrorless camera. Such a product will not disappoint the experienced photographer. This is due to the following:
The manufacturer guarantees IP52 weather resistance
The ability to shoot both DCI 4K24p and UHD 4K30p video
Face detection and optical image stabilization available
The manufacturer prefers 3.68MP OLED Electronic Viewfinder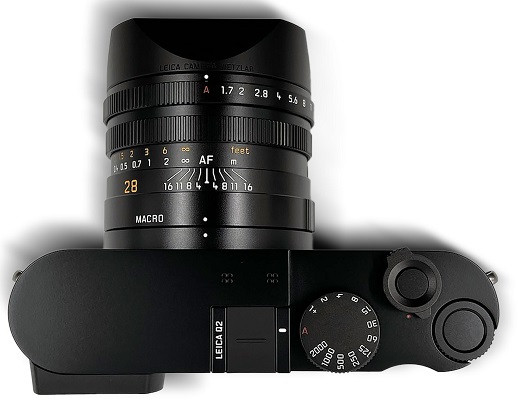 ---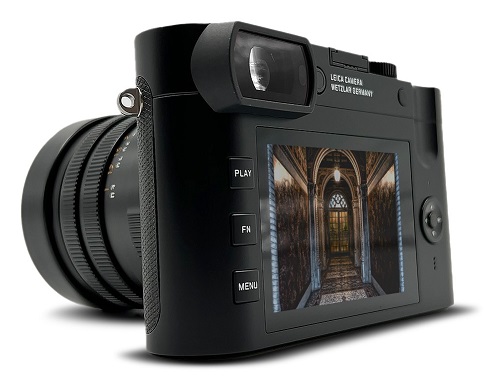 By purchasing this camera you get a device with tonal rendering, a broad 13-stop dynamic range. The Leica Q2 is a great option if you need something small and sturdy for street and documentary photography. This is not the cheapest device, but for those who understand what a high-quality photo is, this is the best model. Such a camera is preferred by tourists, professional journals, wedding photographers. All of them can enable continuous shooting at 10 fps, which can be increased up to 20 fps if an electronic shutter is used. In addition to stills, the Leica Q2 features improved video recording. You can save 14-bit DNG files and JPEGs.
TOP 10 KEY FEATURES:
| | |
| --- | --- |
| Color quality: | sRGB, Adobe RGB, ECI RGB V.2.0 |
| Digital zoom: | 28 mm, 35 mm, 50 mm, 75 mm |
| ISO: | Auto, ISO 50-50000 |
| Full-HD: | 24, 30, 60 or 120p |
| Number of shots per battery charge: | 350 (CIPA-standard) |
| File format: | DNG, DNG + JPEG, JPEG |
| JPEG resolution: | from 1600x1072 to 8368x5584 pixels |
| DNG resolution: | 20208 × 5584 pixels |
| WLAN: | Wi-Fi IEEE 802.11b |
| Weight with, without battery: | 734/652 g |
Included in the box:
Digital Camera
Battery Charger
Lithium-Ion Battery Pack (8.4V, 1860mAh)
Lens Hood, Lens Hood Cap
Accessory Shoe Cover
Carrying Strap
Payment & Security
Leica 2 Digital Camera Black 19050