Description
JBL Spark Wireless Bluetooth Speaker (White) with Catchy Design, Easy Set Up, 8 Ohms Impedance, and Great JBL Sound
JBL Spark Wireless Bluetooth Speaker is a product that exceeds your expectation with its stylish looks and superfine sound quality. With the speaker, you get the best-in-class sound that can elevate your music taste. Once you have this speaker, you will not prefer any other similar product. It has a cool shape and megaphone body that adds another dimension to its look. You get the flexibility to play your favorite music after connecting with your smartphone, desktop, tablet, or any other compatible devices.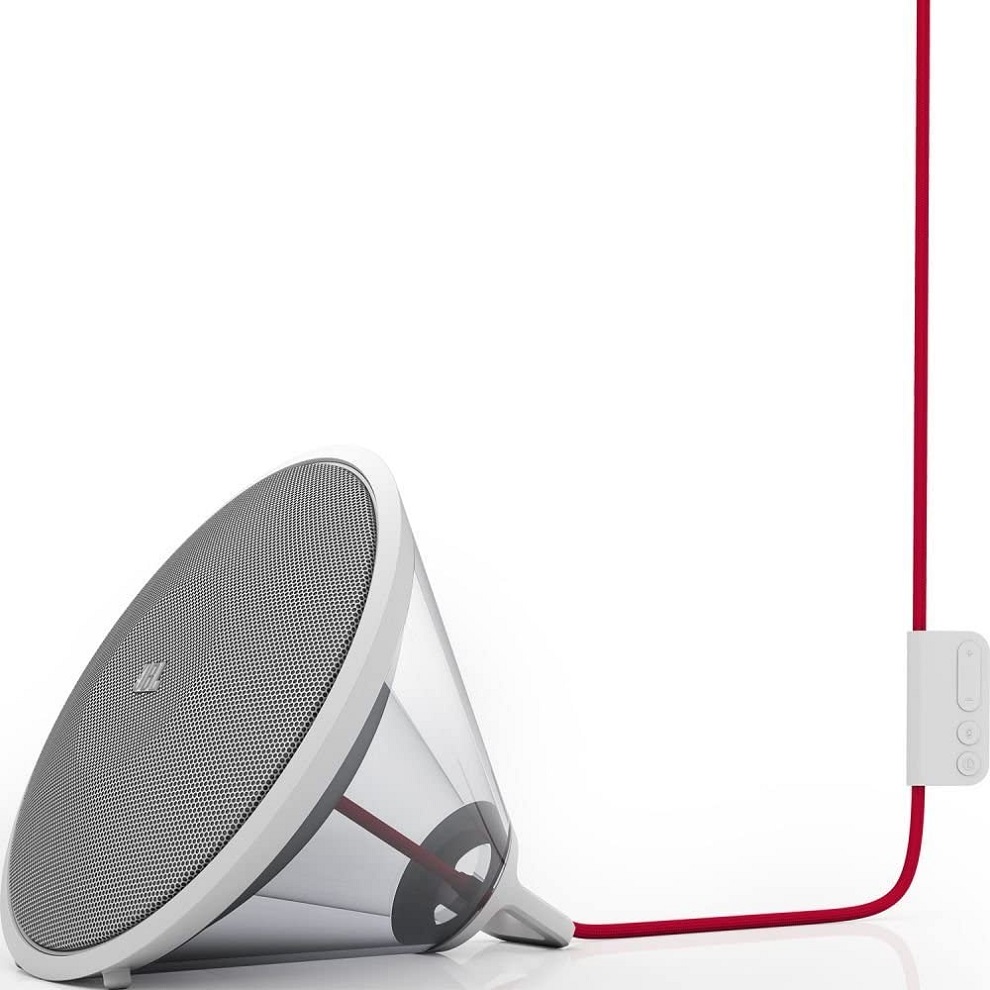 ---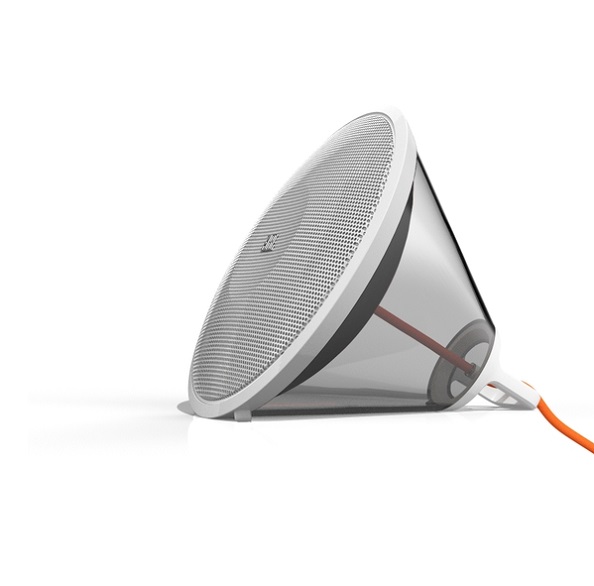 Our Take on JBL Spark Wireless Bluetooth Speaker (White):
JBL Spark Wireless Bluetooth Speaker comes with a sturdy metal grill, fabric-finished cable, and translucent body. You may call it a playful design and flaunt it among your friends. The speaker is very lightweight and easy to carry anywhere. Simply put it inside your backpack and take it to your place of work, leisure, or any other place. Please note that the speaker has a rechargeable battery that provides good backup. You can also use the speaker continuously after connecting in charge via an adapter.
---
JBL Spark Wireless Bluetooth Speaker supports instant wireless audio playback with any Bluetooth compatible devices making it useful with a variety of digital devices. It looks amazing whether you hang it on the hook or place it on the table or shelf. The speaker does not have any input or output jack which might be a disappointment for many. But the same things make it a fully independent wireless Bluetooth-connected device. Just like many headphones available in the market, the speaker has a rubbery tab remote control located on the cable. The control allows you to power on, power off, adjust volume, and pairing it over the Bluetooth. The tab is easy to use and there are symbols made on them to identify.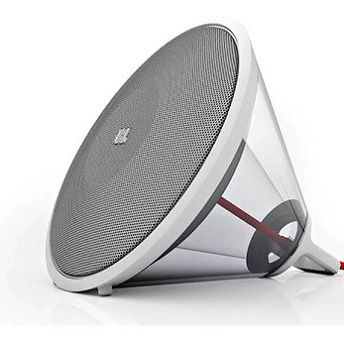 ---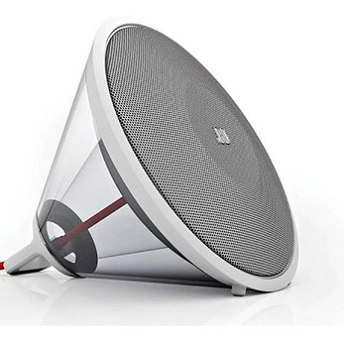 JBL Spark Wireless Bluetooth Speaker comes with a stainless steel hanger so you can mount the speaker anywhere for showering yourself with music. You can even use the speaker in your car by fixing it on a convenient spot. The speaker is made to provide great JBL sound, which means it is capable of delivering great sound with surprising power. Spark has a dual driver and tuned bass port that ensures that you get the desired level of sound quality all the time. The speaker does not have a basic play/pause and next track button that is another missing feature. But when you do not have many features, it makes the product very easy to use. The speaker is made more on the principle of sound quality, style, and simplicity rather than too many features.
TOP 10 KEY FEATURES:
| | |
| --- | --- |
| Power Consumption: | 2x7W |
| Signal-to-Noise Ratio: | 88dB at7W |
| Frequency Response: | 76Hz-20KHz |
| Product Dimensions (Height x Width): | 165 x 180 mm |
| Configuration: | Mono (1 Channel) |
| Power Source: | Battery |
| Connection Type: | Wireless |
| Power Output: | 14W |
| Impedance: | 8 Ohms |
| Maximum Output RMS Per Satellite: | 7 W |
Included in the box:
JBL Spark Wireless Bluetooth Speaker (White)
Payment & Security
JBL Spark Wireless Bluetooth Speaker (White)