Description
JBL Professional Studio Monitor, Black, 6-Inch (306PMKII) with 110 dB Peak SPL Max, Image Control Waveguide, New Boundary EQ settings, 3-position HF Trim switch, Broad Sweet Spot, and Flexible Connectivity
JBL Professional Studio Monitor is a commendable product for crucial audio reproduction. It is a very useful device for professional audio production purposes, like in filmmaking, radio studio, television studio, home studio, recording studio, and others. The product is essentially a loudspeaker placed in speaker enclosures. JBL has the experience and expertise of over 70 years in the professional audio segment and the company has done justice to its name with the product. It has a sleek design and comes with various patented features.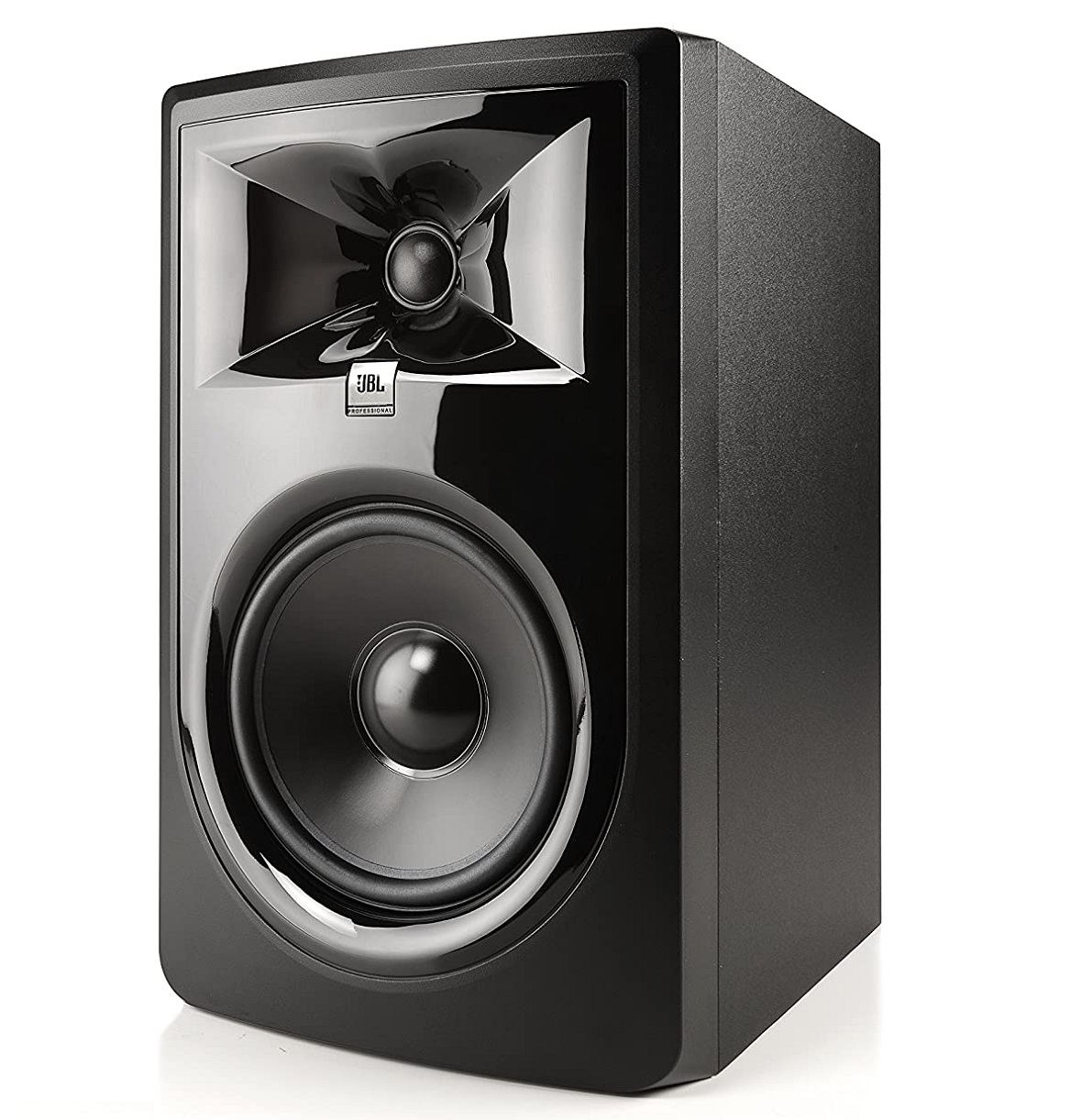 ---
Our Take on the JBL Professional Studio Monitor, Black, 6-Inch (306PMKII):
JBL Professional Studio Monitor has a patented Image Control Waveguide that provides broad and room-friendly sweet spots with detailed imaging. You get excellent and optimized transient response with improved linearity by next-generation JBL transducers. A professional uses to care about low-frequency variants induced by the environment. But with this product, it need not a significant concern as it has New Boundary EQ settings that compensate for the low-frequency variants. When you place the speakers on the work surface and adjacent to walls, it restores the LF response.
---
JBL Professional Studio Monitor now features updated low frequency and high-frequency transducers that provide impressive deep bass with lower harmonic distortion. At playback level, you get superior bass with a patented Slip Stream low-frequency port. The studio monitor has balanced XLR, 1/4" TRS inputs and adjustable volume control, which gives a great amount of flexible connectivity into the hand of users. It offers an impressive dynamic range, a wide sweet spot, precise imaging, superior bass at all playback levels, and much more, making a complete value-for-money product.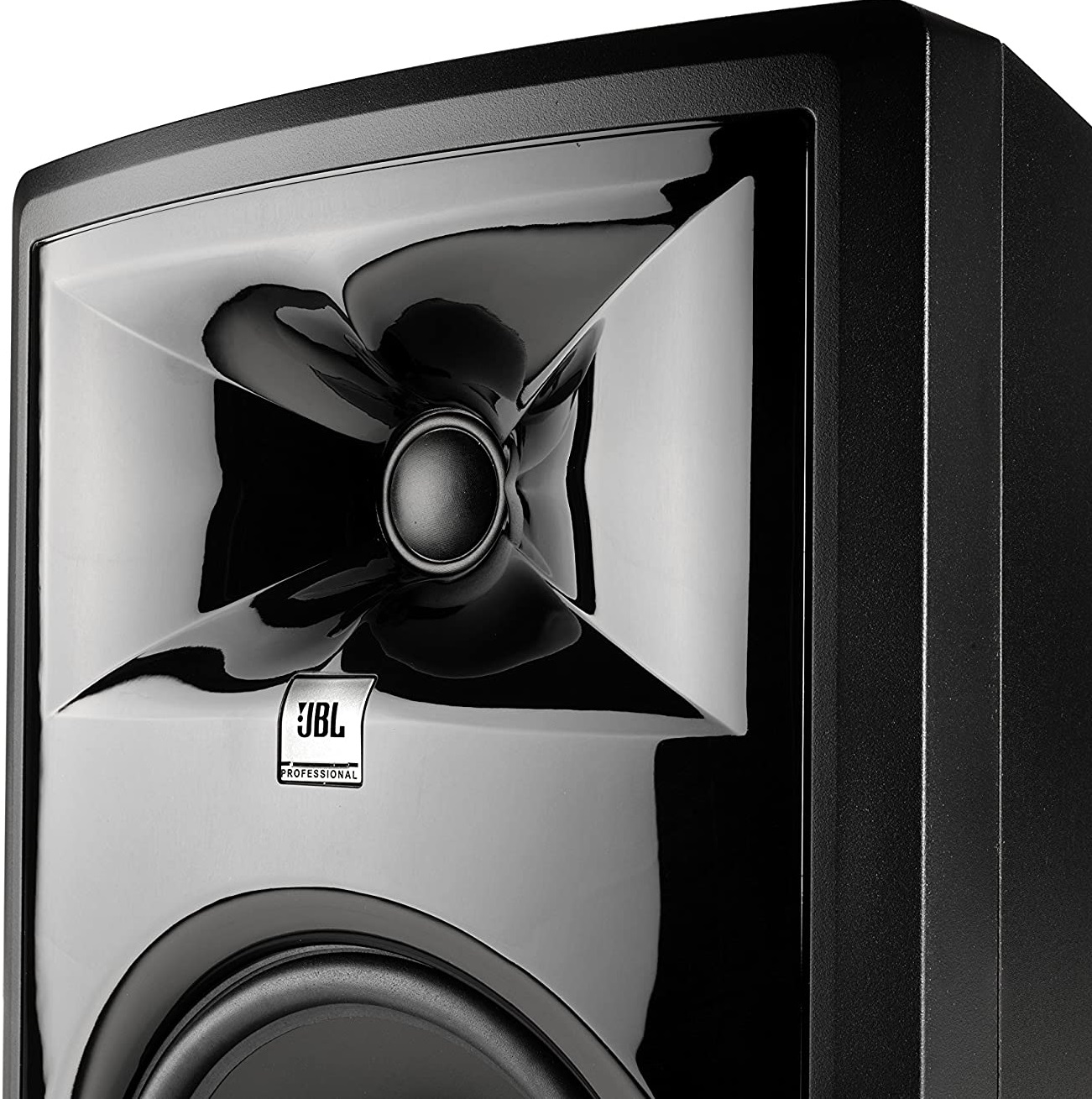 ---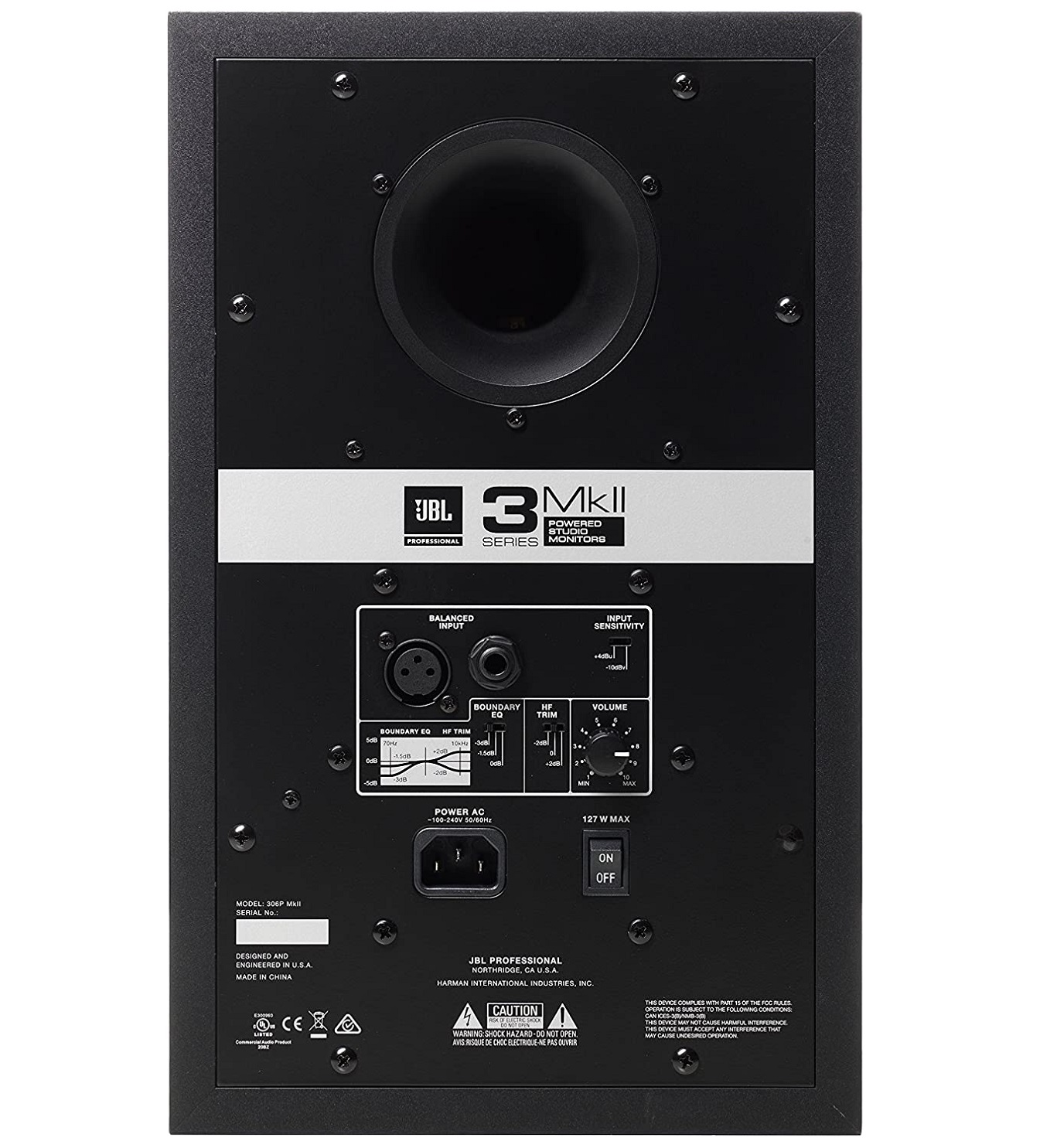 JBL Professional Studio Monitor is equipped with custom Class-D and dual integrated amplifiers that provide 112 watts of total power for dynamic and high output range. JBL has used Linear Spatial Reference design criteria with the monitor for outstanding accuracy in different working conditions. The company has tested the product with a strenuous 100-hour full-power test, which gives assurance about its years of reliability. Bring home this sleek and modern designed monitor and we are sure you will get a visual upgrade in your studio along with its use. You can use the product along with magnetically sensitive equipment as it is tried and tested for such situations. The sound clarity of the speaker is stunning and the bass is phenomenal.
TOP 10 KEY FEATURES:
| | |
| --- | --- |
| Speaker Size: | 6 Inches |
| Frequency Range: | 39 Hz – 24 kHz |
| Frequency Response: | 47 Hz – 20 kHz |
| Coverage Pattern: | 120° x 90° |
| Peak SPL Max: | 110 dB |
| Input Type: | 1/4 " TRS and Balanced XLR |
| Peak Input Max: | +6dBV / + 20.3dBu |
| HF/LF Trim Control: | +2 dB, 0, -2dB (Only HF) |
| Weight: | 6.1 kg |
| Physical Dimension: | 361 x 224 x 282 mm |
Included in the box:
Professional Studio Monitor, Black, 6-Inch (306PMKII)
Power Cord
Peel-off rubber pads (x4)
Quick Set-up guide
Payment & Security
JBL Professional 306P MkII Next-Generation 6" 2-Way Powered Studio Monitor (306PMKII) (Pair)