Description
Honeywell T6 Pro Programmable Thermostat makes the control of your heating as well as cooling systems as easy as ABC. It is specially designed to give you value for money without much hassle.
With its simple push buttons, you can be confident of convenient adjustment of your heating as well as cooling systems. Its large, 5.44 square-inch backlit display is easy to read so that you won't have issues getting the right temperature for your home. It comes with a real-time clock, which adjusts for Daylight Savings Time automatically.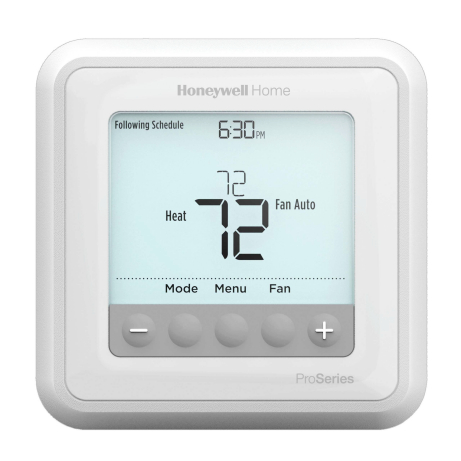 ---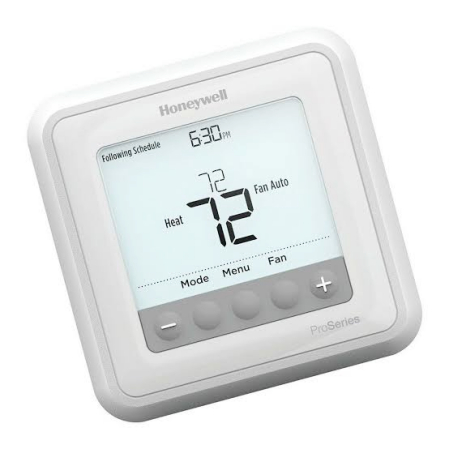 Our Take On Honeywell T6 Pro Programmable Thermostat
The Honeywell T6 Pro Programmable Thermostat boasts a temperature range of +/- 1 degree Fahrenheit of the set temperature with auto change from heat to cool for operational accuracy. It is programmable for 7 days, and you can set a different schedule on weekends so that you will be able to get the most satisfactory result.
---
Besides, it is produced from materials of high quality, and that is why it is one of the most coveted programmable thermostats in the market right now. It passes through rigorous quality checks so that no one can contend with its durability. With its handy reminders, you will know the right time to change the filters or the batteries.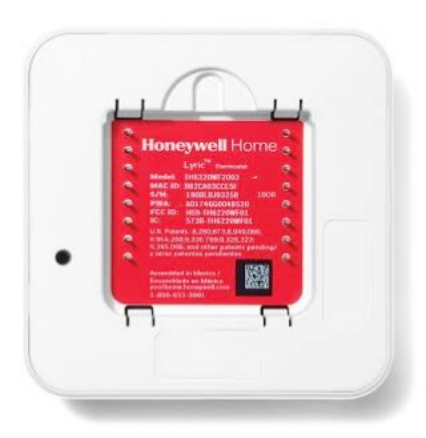 ---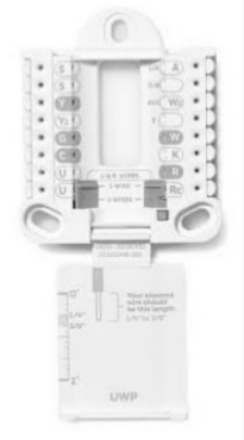 You will like its compactness, which guarantees convenient handling, especially during installation. With its smart response feature, it learns the time taken to reach the desired temperature and activates the system earlier. This guarantees maximum comfort at the time you expect.
TOP 5 KEY FEATURES:
| | |
| --- | --- |
| Thermostat Type: | Programmable, Digital, Low Voltage |
| Program Modes: | Manual/Not Programmed, 5-2 Programmable, 7-Day Programmable, 5-1-1 Programmable |
| Display Type: | LCD Screen |
| Power Supply: | Battery Powered, Hardwired |
| Dimensions (HxLxW): | 4.06 x 4.06 x 1.09 inches |
Included in the box:
Honeywell T6 Pro Programmable Thermostat
UW Mounting System
Honeywell Home Standard Installation Adapter (J-box adapter)
Honeywell Home Decorative Cover Plate
Screws and Anchors
2 AA Batteries
Installation Instructions and User Guide
Payment & Security
Honeywell TH6210U2001/U T6 Pro Programmable Thermostat