Description
The Hartmann 7R is a suitcase for all occasions. The design is clever to the smallest detail. You will understand this immediately from the first minutes of use.
The Hartmann 7R Hardside Small Spinner 22 "is a large carry-on luggage on wheels ideal for domestic travel and short trips of a day or two. This product is sought after by the tourist. This is because the manufacturing company consistently adheres to its principles. Among the main reasons for the popularity of this suitcase are the following:
Lightweight, scratch and impact resistant Curv metal material
Extremely robust double-tube aluminum handle with leather grip
Manufacturer added high-quality leather carrying handles
Smooth rolling twin wheels with clear polycarbonate core
Mortise lock TSA
Spacious packaging compartments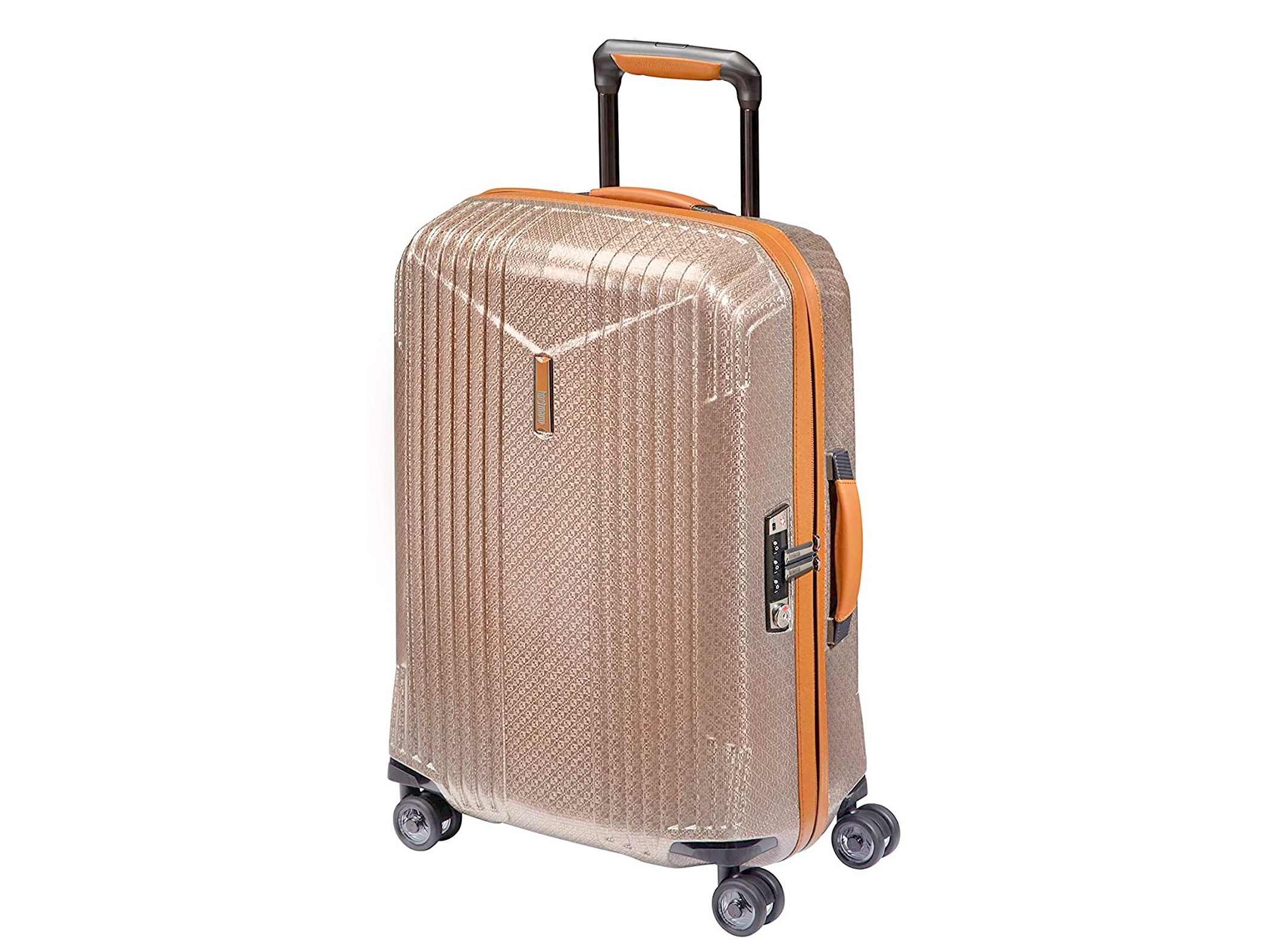 ---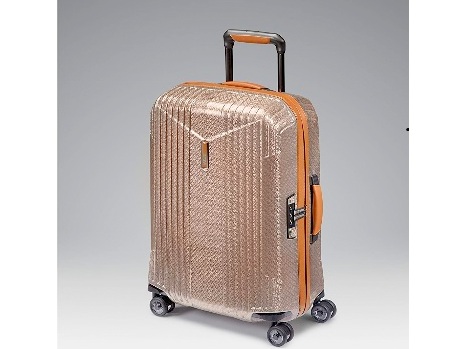 Our Take on the Hartmann 7R XL, Rose Gold/Tan Trim:
Throughout its history, Hartmann has maintained its reputation as the leading American supplier of stylish carry bags. After reading 2-3 reviews of our customers, you can be convinced of this. For people who always consider a suitcase as a real fashion accessory, it's clear. Layers of woven polypropylene are molded into self-reinforcing composite sheets for superior durability while being very lightweight.
The manufacturer has come a long way, from creating gorgeous but practical suitcases and trunks for steamboats and railroad trains, to developing smaller fashionable suitcases designed for travel with new commercial jet aircraft. Hartmann is the brand of choice for the discerning traveler.
---
Do you travel often and are looking for a best suitcase? If so we have a good product. Since your carry-on is your most used luggage, you deserve an item that reflects your sophistication. Style, with a level of quality that always reacts easily to your touch are distinctive feature of the product of this manufacturer. Spacious compartments for tidy packing, double swivel casters and a built-in TSA approved lock are just a few of the benefits. These properties complement the range of features you would expect from high-quality premium luggage.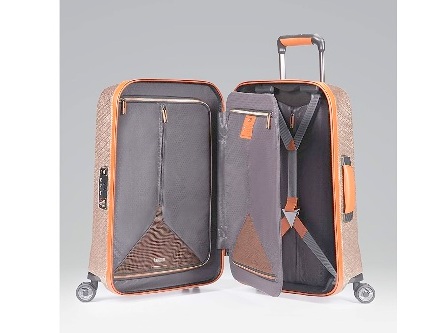 ---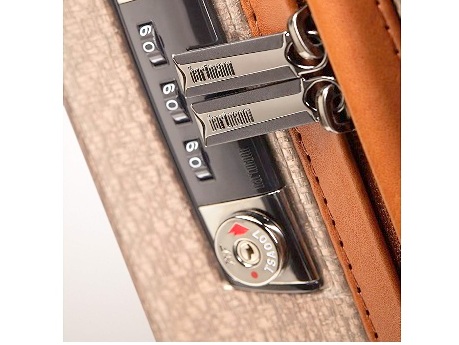 Anyone who appreciates stylish design and the finest materials, demands practical functionality, and genuinely respects American heritage will choose this brand. Any journey with this suitcase will be comfortable. The manufacturer has done everything possible to reduce fatigue from hand luggage. All people have to do is push the suitcase and the wheels will do the rest. Whether you are checking in for a flight or to your hotel, it is very easy thanks to the swivel wheels. Order this product today and you will definitely not be disappointed.
TOP 10 KEY FEATURES:
Department:
Unisex-adult
Manufacturer:
Hartmann
Material:
Lightweight, scratch and impact-resistant, metalized Curv material
Carry handles:
Premium leather
Dimensions:
21.65" x 15.75" x 8.7"
Linear:
46.1"
Capacity:
2966 cu. in. / 48 L
Weight:
5.1 lbs
Included in the box:
Hartmann 7R XL, Rose Gold/Tan Trim
Payment & Security
Hartmann 7R XL, Rose Gold/Tan Trim