Description
Sony DualSense Wireless Controller with USB Type-C Port, Stereo Headset Jack, Dual Analog Sticks, D-Pad, Game Buttons, Six-Axis Motion Sensor System, Built-In Rechargeable Battery, PlayStation 5 Compatibility, Bluetooth 5.1, Built-In Mono Speaker and Microphone Array
Sony DualSense Wireless Controller comes with an iconic design that offers haptic feedback and adaptive triggers. There is a built-in microphone that takes your gaming experience to a higher level. The controller is specially designed for PlayStation 5 gaming consoles and you get to experience a deep sense of immersion with the product. Sony has provided D-pad, clickable 2-point capacitive touch pad, dual analog sticks, and responsive game buttons for enhancing the experience. The vibrational haptic feedback provides you various effects such as bumps, surface effects, and others. There are dynamic resistance levels integrated with adaptive triggers that are well designed to accurately simulate the impacts. It also stimulates the pressures of in-game objects and activities such as pulling back a bow or feel of the trigger when using different weapons.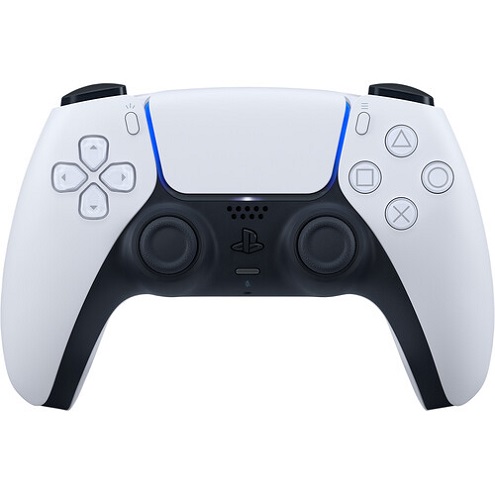 ---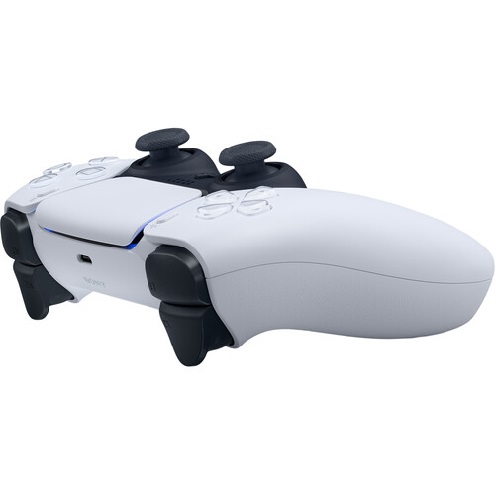 Our Take on Sony DualSense Wireless Controller:
Sony DualSense Wireless Controller has six-axis motion sensing system that you may use to control the supported games by making the directional change in the wireless controller. Sony has equipped the controller with a mono speaker and integrated microphone array that can be used for close communication between friends or teammates. In case you want better clarity, you can connect the headset to the audio jack. There is a built-in 1560mAh lithium-ion battery that provides you the power to play the game. It is chargeable via USB Type-C cable by connecting to your PlayStation 5. The battery can be charged even if the console is in standby mode.
---
Sony DualSense Wireless Controller has an ergonomic design that aims to provide you comfort and enjoyment both at the same time. You can share your greatest gaming moments with the help of a Share button. The button can also be used to live stream your gaming session. You get to connect the controller with PlayStation via Bluetooth 5.1 or through a USB Type- C cable. The connection remains stable and uninterrupted.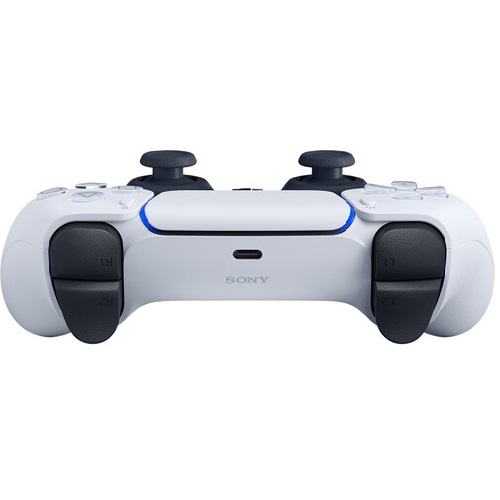 ---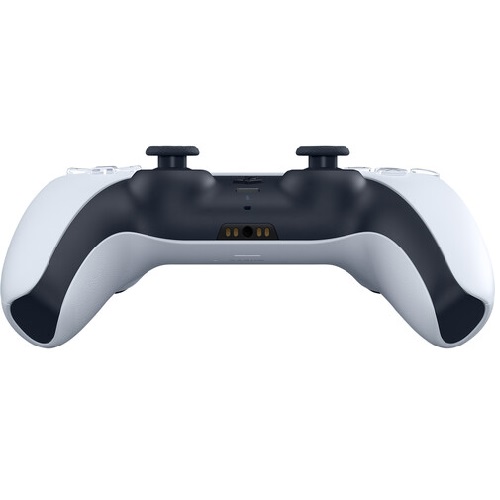 Sony DualSense Wireless Controller has approx 10 user-friendly buttons such as Mute, Touch Pad, Actions, Options, Create, PS, Directional, and others. There are three ports that are charging terminal, headset jack, and USB Type-C. The Controller is lightweight and provides high-grade comfort even when you use it for longer hours. It provides a solid feel and you get complete value for money with the product.
TOP 10 KEY FEATURES:
| | |
| --- | --- |
| Buttons: | Mute, Touch Pad, Left Stick, Right Stick, Options, Create, PS, Directional, and others: |
| Ports: | USB Type-C, Charging Terminals, and 3.5 mm Stereo Headset Jack |
| Wireless Connectivity: | Bluetooth 5.1 |
| Battery: | 1560 mAh Lithium-Ion |
| Audio: | Microphone Array (1) and Mono Speaker (1) |
| Motion Sensor: | Three-Axis Gyroscope and Three-Axis Accelerometer |
| Touch Pad: | 2-Point Capacitive Touch with Click Mechanism |
| Feedback: | Trigger Effect, Dual Actuator Vibration Haptics, and LED Indicator Lights |
| Product Dimension: | 160 x 66 x 106 mm |
| Weight: | 280 g |
Included in the box:
Sony DualSense Wireless Controller
Payment & Security
DualSense Wireless Controller