Description
Cowin KY03 Wireless Bluetooth Earbuds are perfect for you if you want to get flexibility while listening to music or talking on the phone because of its Wireless Design, Bluetooth 5.0 Connectivity & Single And Dual Modes!
If you want to make your lifestyle cooler, Cowin KY03 Wireless Bluetooth Earbuds are perfect for you. You get Bluetooth 5.0 with these wireless earbuds and a fast and stable transmission without any wires getting tangled. With these wireless earbuds, your music playback and conversations will become smoother and clearer.
---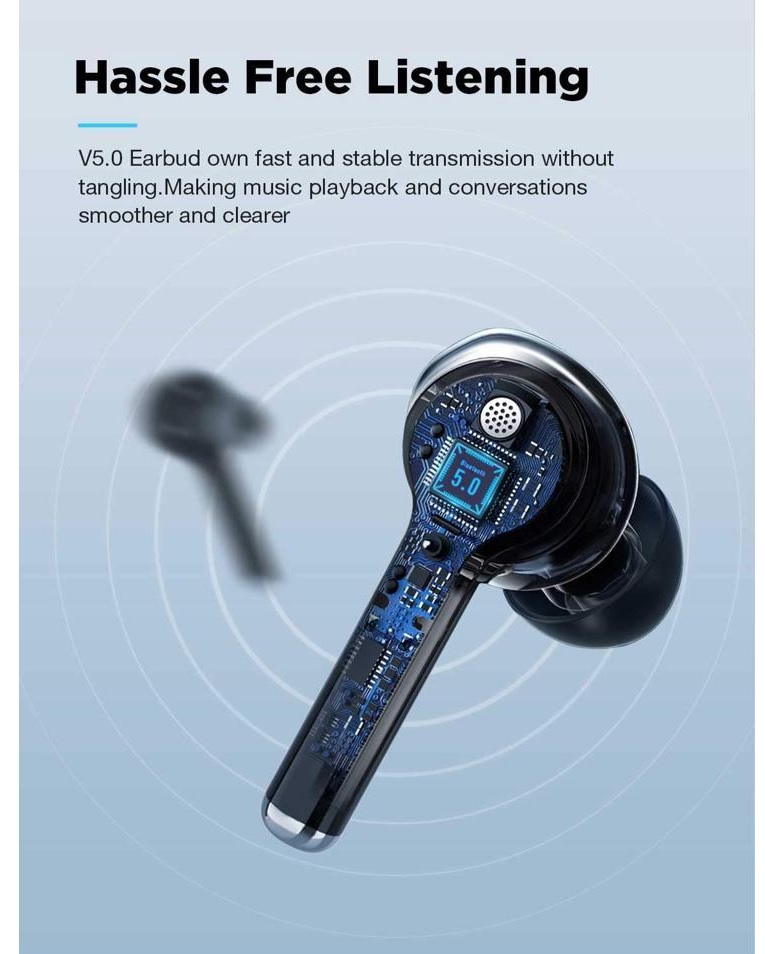 Our Take on the Cowin KY03 Wireless Bluetooth Earbuds:
These are very easy to use because they pair automatically. If you pick out both the earbuds from the case, they will automatically pair with each other and will be ready to be used in the dual-mode. All you need to do is to pair it with your mobile device. Further, you can even use it in the single-mode by taking out just one earbud from the case. The red and blue lights on the earbuds are handy indicators of pairing status.
---
With these earbuds, you can enjoy music for 6 hours straight on just a single charge. You will truly feel your music with the TWS Binaural Stereo Sound and the comfortable in-ear design that fits snugly into your ear. Further, you don't have to worry about damaging these because of water exposure. These have a waterproof rating of IPX5 so that you can wear them without fear.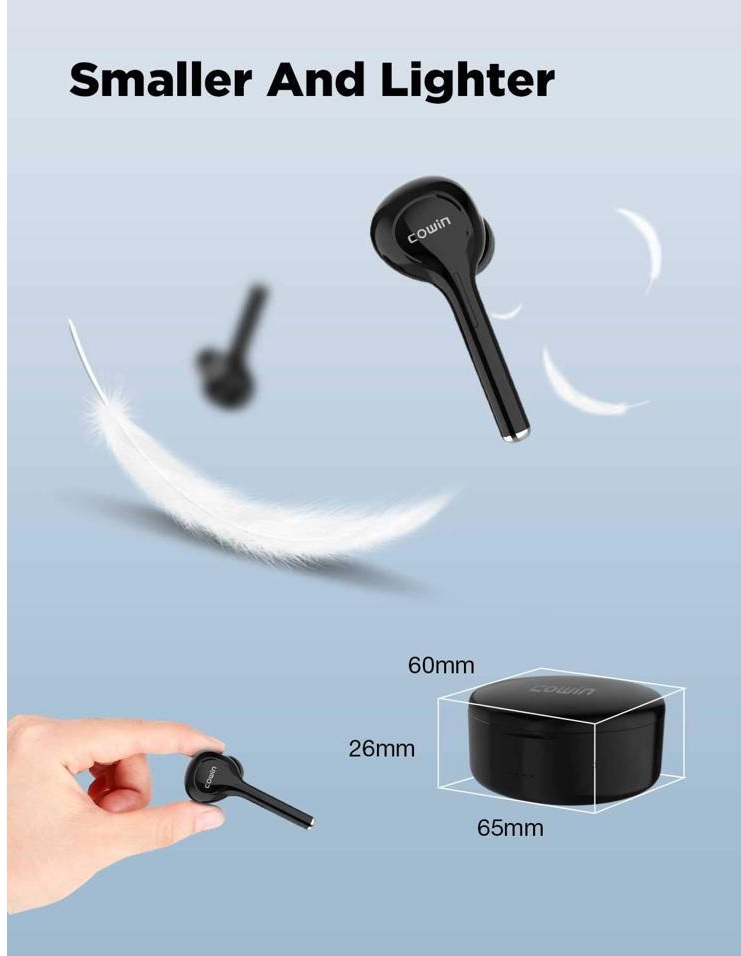 ---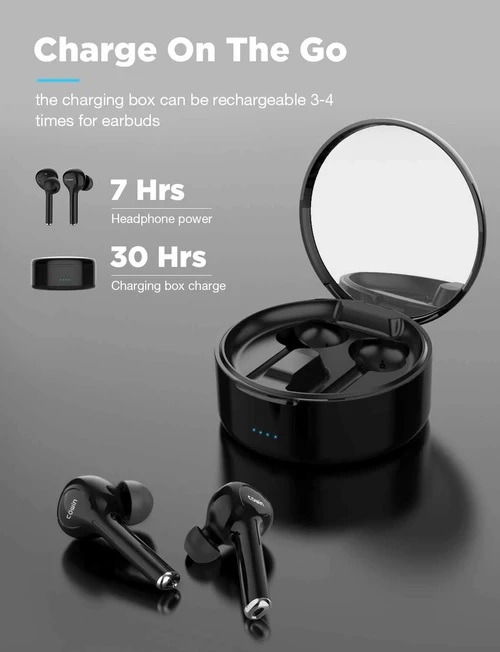 Apart from being highly comfortable, these are incredibly lightweight and weigh only 0.2 oz. Further, the compact form factor allows you to carry them wherever you go easily. You get the USB cable to charge the case, which only takes 1.5 hours, and can charge the earbuds in 1 hour. With only 2.5 hours of charging, you can have a Talktime of 7 hours, which will last you the whole day on most days.
TOP 10 KEY FEATURES:
| | |
| --- | --- |
| Product Type | Wireless Bluetooth Earbuds |
| Manufacturer | Cowin Audio |
| Model Number | KY03 |
| Bluetooth Version | 5 |
| Working Distance | ≥ 10M |
| Battery Capacity | 400 mAh |
| Working Time | Music playback 6H, talk time 7H |
| Chraging Time | Charging Case 1.5H, Earbuds 1H |
| Waterproof rating: | IPX5 |
| Speakers | ϕ6mm, 16Ω |
Included in the box:
COWIN KY03 Wireless Earbuds with Microphone
Earbuds Charging Case
3x Ear Tips
USB Cable
User Guide
Payment & Security
COWIN KY03 Wireless Earbuds Bluetooth Headphones with Microphone