Description
CoBa GLUTE Trainer helps you to achieve your fitness goals right in the comfort of your home. It is produced from materials of high quality so that it can last longer.
With its one-of-a-kind 7% incline, you can be sure of enhanced glute muscle activation for maximum effectiveness. It reduces the use of knees and quadriceps, making it possible for you to burn more fat in your butt.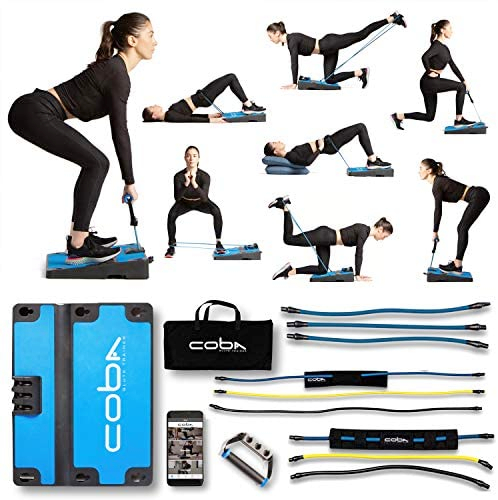 ---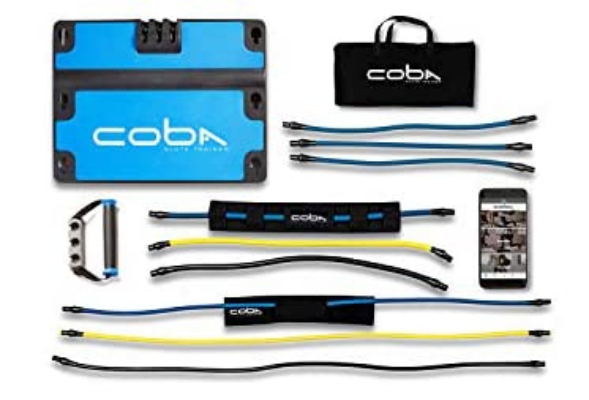 Our Take on the CoBa GLUTE Trainer:
The CoBa GLUTE Trainer comes with 8 premier glute workouts so that you won't be bothered about regular gym attendance. Its lightweight of 12 pounds makes it easier to use and store in any room, and that is why it is one of the most coveted trainers in the market presently.
---
Also, its portability is a plus, hence, it is a piece of ideal equipment for exercising the gluteus minimus, gluteus medius, and gluteus maximus. It offers a better alternative to squatting, and meeting your fitness goals is a piece of cake.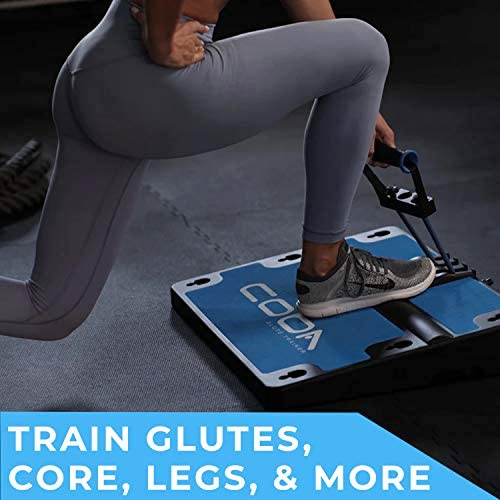 ---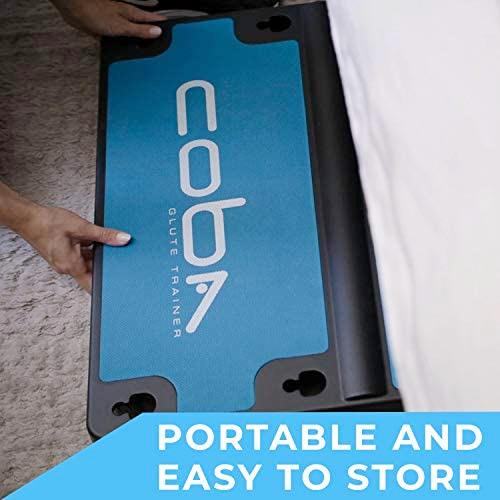 With its free COBA fitness App, you can be certain of various exercise options that will help you to get the best result. It is certified by Professional Trainers as well as physical therapists for lower back pain relief and the prevention of knee problems.
TOP 5 KEY FEATURES:
| | |
| --- | --- |
| Color: | Black |
| Size: | 2 Bands |
| Inclination: | 7% |
| Weight: | 12 pounds |
| Dimensions LxWxH: | 21 x 5 x 25 inches |
Included in the box:
(1) Platform
(1) Main Handle
(3) Glute Bridge Bands (30,40, 50 lbs. resistance)
(1) Glute Bridge Nylon Strap
(3) Std. Kickback Band - Dk. Blue (10, 15, 20 lbs. resistance)
(1) Kickback Nylon Strap
(1) Cloth Storage Bag
Payment & Security
CoBa GLUTE Trainer - Full Home Workout System