Description
Canon W-E1 Wi-Fi Adapter for 7D Mark II, 5DS, and 5DS R DSLRs with 802.11b/g/n Wi-Fi on 2.4 GHz Band, 10 m Wi-Fi Range, SD-Card Shaped, Lightweight, Excellent Transfer rate, and CS100 Connect Station Compatibility
Canon W-E1 Wi-Fi Adapter is a small price accessory but it is capable of providing so many features to your camera/camcorder. It is compatible with EOS 7D Mark II (stills and MP4 videos), EOS 5DS (stills only), and EOS 5DS R (stills only). The adapter has the shape of an SD card and made for people who are looking for inter-connectivity between their camera and other digital devices. It gives you the power to connect your mobile phones, desktop, Tablet, Notebook, etc with your camera for data transfer and control.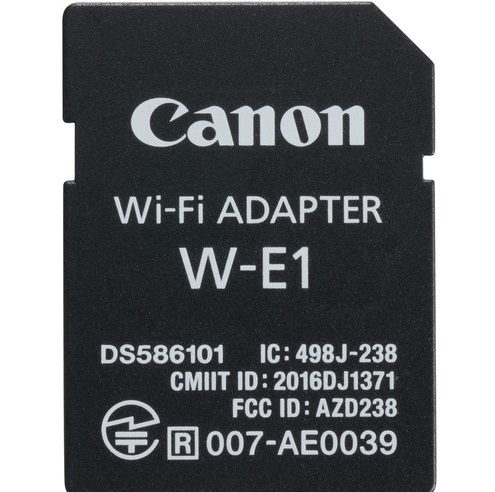 ---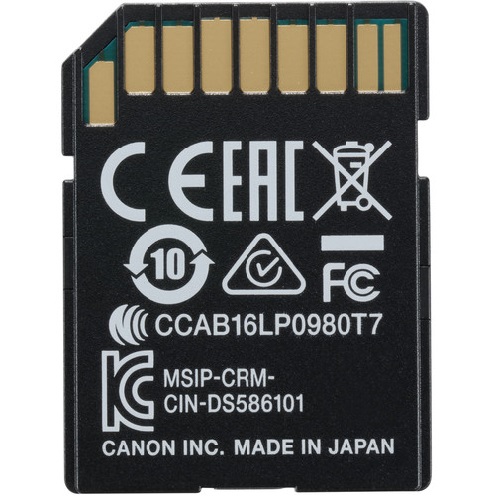 Our Take on Canon W-E1 Wi-Fi Adapter:
Canon W-E1 Wi-Fi Adapter brings high-speed 802.11b/g/n Wi-Fi on a 2.4 GHz band to your camera. Insert the adapter into the provided slot in the camera and experience a higher level of work satisfaction. Wirelessly transfer your photos and MP4-format video to any compatible device. Basically, the adapter helps in bringing internet connectivity to the camera, and your device gets connected for various purposes.
---
Canon W-E1 Wi-Fi Adapter is useful in remotely controlling the camera as well as triggering it. You can do this in two ways. In the first method, you require to download the Camera Connect app on your tablet or phone. After download, follow the on-screen instructions to connect the camera with your other device. In case you want to control and trigger with your computer, there you need to download EOS utility software. You can download this software by visiting the official website of Canon. It is free of cost but requires a minimum of 1GB RAM, .NET Framework, Screen resolution- 1,024x768 pixels or more, and Screen colors- Medium (16-bit) or more. Also, check the compatibility of your operating system before download. You can download the images saved on your camera's memory card to the computer as well as use the software for camera settings.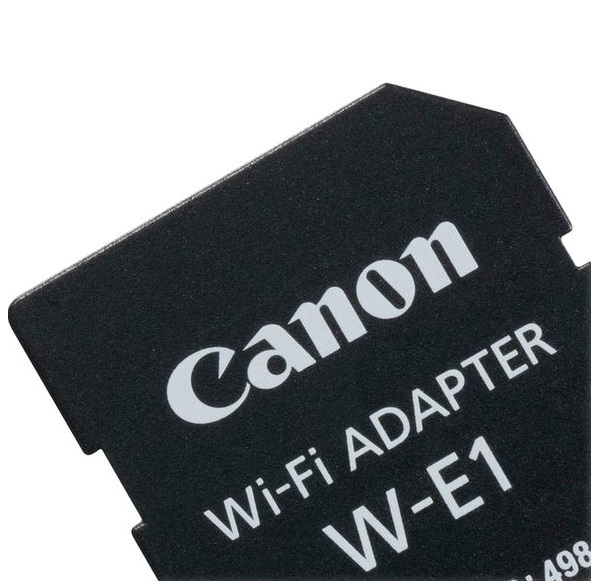 ---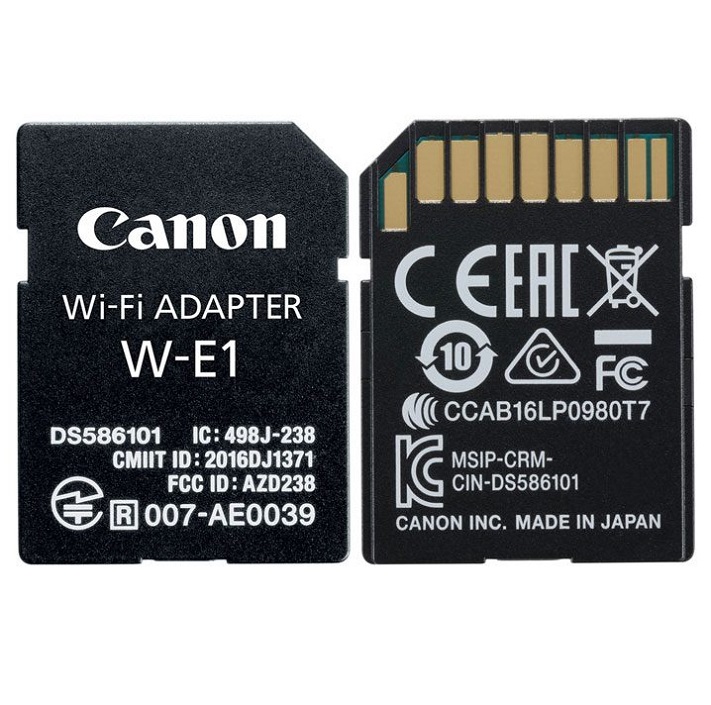 Canon W-E1 Wi-Fi Adapter is compatible with Canon CS100 Connect Station. Purchase this photo storage accessory that provides you the ability to store photos and videos. The adapter helps you in taking backup of your images/movies into the Connect Station Wirelessly. The Wi-Fi range is 10 m that could be considered a good range for an adapter. Please note, your camera requires a firmware update for the full functionality of this accessory. Once you have this, you give a renewed power to your unconnected 7D Mark II, 5DS, or 5DS R DSLRs.
TOP 10 KEY FEATURES:
| | |
| --- | --- |
| Wi-Fi: | 802.11b/g/n 2.4 GHz band |
| Compatible with: | EOS 7D Mark II, EOS 5DS, and EOS 5DS R |
| Useful for: | Data transfer, Remote control, Wireless backup |
| Works with Camera Connect app: | Yes |
| Range: | 10 m |
| Shape: | SD-Card type |
| Remote Controlling: | Yes |
| Wireless Backup: | Yes |
| Weight: | 2g |
| Product Dimensions: | ‎0.25 x 2.54 x 3.3 cm |
Included in the box:
Payment & Security
Canon W-E1 Wi-Fi Adapter