Description
Canon Speedlite 470EX-AI is an unequaled on-camera light with Auto Intelligent Bounce technology. Its other rich attributes include a zoom range of 24-105mm (14mm with panel), AI.B Full-Auto and AI.B Semi-Auto Modes, Optical Receiver Mode, LCD Panel, AF Assist Beam, Tilts Upward 120°, +/- 180° Rotation, just to mention a few.
Its Auto Intelligent Bounce technology ensures perfect measurement of your working room as well as the set focus distance so that there can be automatic tilting and rotation of the flash head. This helps in producing diffuse, even, and clean bounce flash results. You can use this function in full-auto mode, where all settings are automatically determined by the flash. Also, you can use it in semi-auto mode, where the flash angle will be set for automatic rotation based on the position or orientation of the camera during operations.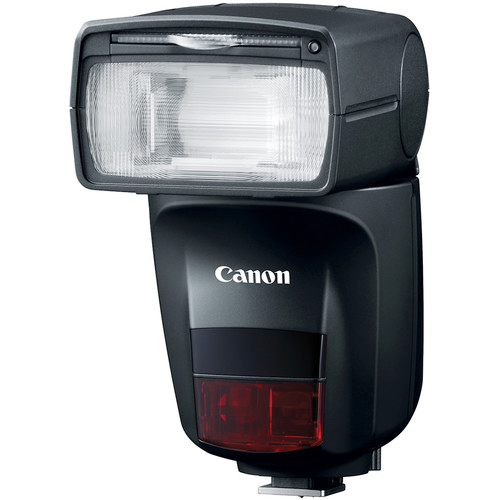 ---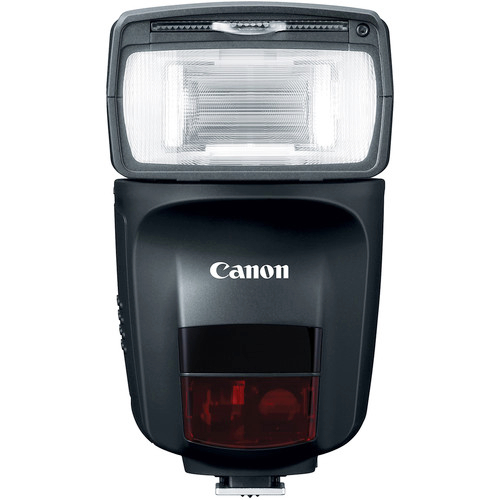 Our Take on the Canon Speedlite 470EX-AI:
The Canon Speedlite 470EX-AI comes with a guide number of 154' at 105mm and ISO 100 for maximum effectiveness. Its flash head has a tilting range of 0 to 120° as well as a rotation of +/-180° for complete bounce flash capabilities. With its zoom head range standing between 24 and 105 millimeters, you can be confident of getting the most satisfactory results at all times. You can slide a wide panel into place so that you can cover up to 14 millimeters. You will like its exposure compensation of ±3 EV in 1/3 or 1/2 step increments, making it possible for you to get the best of shots at all times.
---
Also, it boasts of an optical receiver mode so that you won't have issues with off-camera triggering. Its LCD panel on the rear is a plus, hence, you can conveniently view and change settings when the need arises. With its AF assist beam, you should expect optimum focusing performance when shooting in poor lighting conditions. It is powered by four AA batteries, which are not included in the package. It has a metal locking foot for a secure connection to your camera. Also, it is compatible with Canon E-TTL / E-TTL II with second-curtain sync flash modes.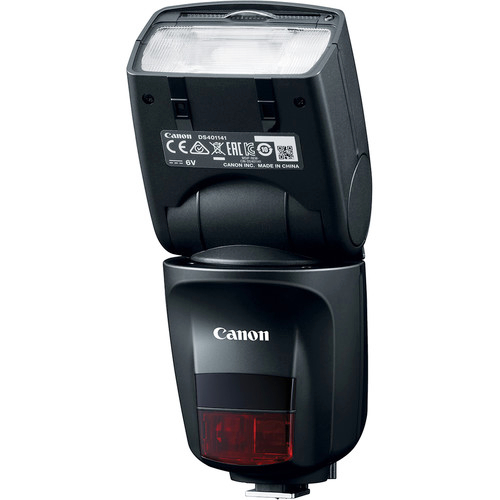 ---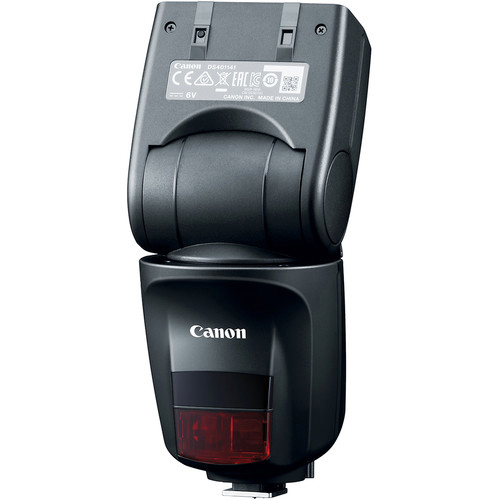 Besides, the Canon Speedlite 470EX-AI comes with a recycle time of approximately 0.1 to 3.5 seconds for ultimate performance. Its wireless operation is optical pulse (TTL/Manual) with a coverage of up to 49.2 feet or 15 meters. It is compactly designed so that it won't take up too much space in your camera bag. Weighing just 13.6 ounces, you won't have issues with its maneuver as well as movement from one place to another.
TOP 10 KEY FEATURES:
| | |
| --- | --- |
| Guide Number: | 154.2' / 47 m at ISO 100 (105 mm Position) |
| Bounce Head: | 0 to +120° |
| Swivel Head: | 360° |
| Recycle Time Approx.: | 0.1 to 3.5 Seconds |
| Exposure Control: | Canon E-TTL / E-TTL II |
| Flash Modes: | Second-Curtain Sync |
| Flash Compensation: | -3 to +3 EV (1/3, 1/2 EV Steps) |
| Wireless Operation: | Optical Pulse (TTL/Manual) Up to 49.2' / 15 m |
| Internal Power: | 4 x AA (Alkaline, NiMH) |
| Mount: | Shoe |
Included in the box:
Canon Speedlite 470EX-AI
SBA-E4 Bounce Adapter
Stand
Speedlite Soft Case
Payment & Security
Canon Speedlite 470EX-AI