Description
Canon CN-E 70-200 mm T4.4 Compact-Servo Cine Zoom Lens (EF Mount) provides you with precision shots both indoors and outdoors. You can adjust the focal point without leaving the auto-focus mode!
Canon, the Tokyo-based company unveiled its 70-200mm Compact-Servo Cine Lens on 20th April 2017. It bears similarity with the Canon 18-80mm T4.4 EF Lens and has the same dimensions. Canon 70-200mm is specially designed for professionals and aspiring filmmakers. It helps capture sharp and clear pictures. The 70-200 mm lens is parfocal and has a constant T4.4 aperture. It includes a host of features, making it perfect for documentaries, weddings, and other video applications. Weighing only 1.25 Kg, this compact and lightweight lens flaunts a motorized zoom, auto-focus, and control. It also offers manual operability.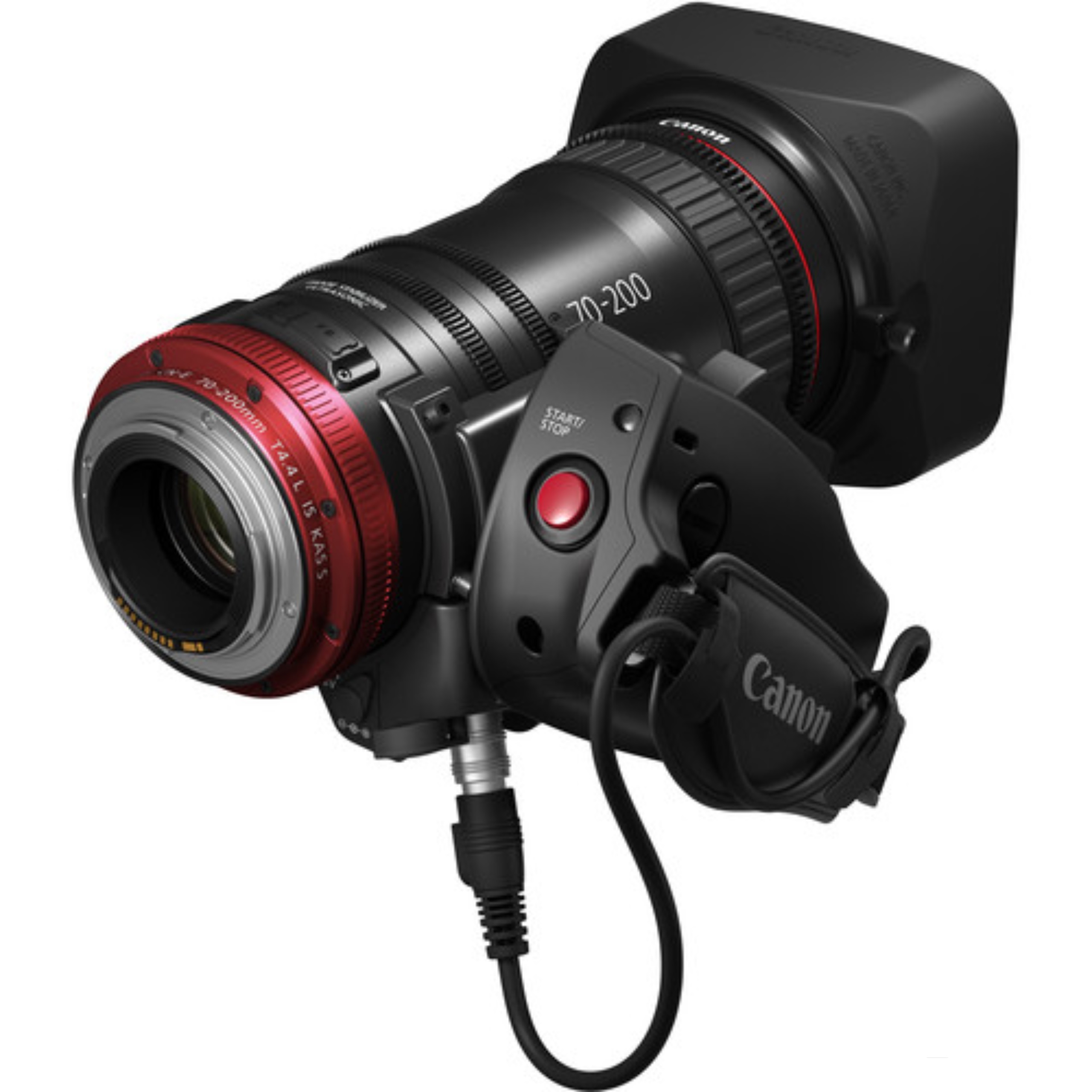 ---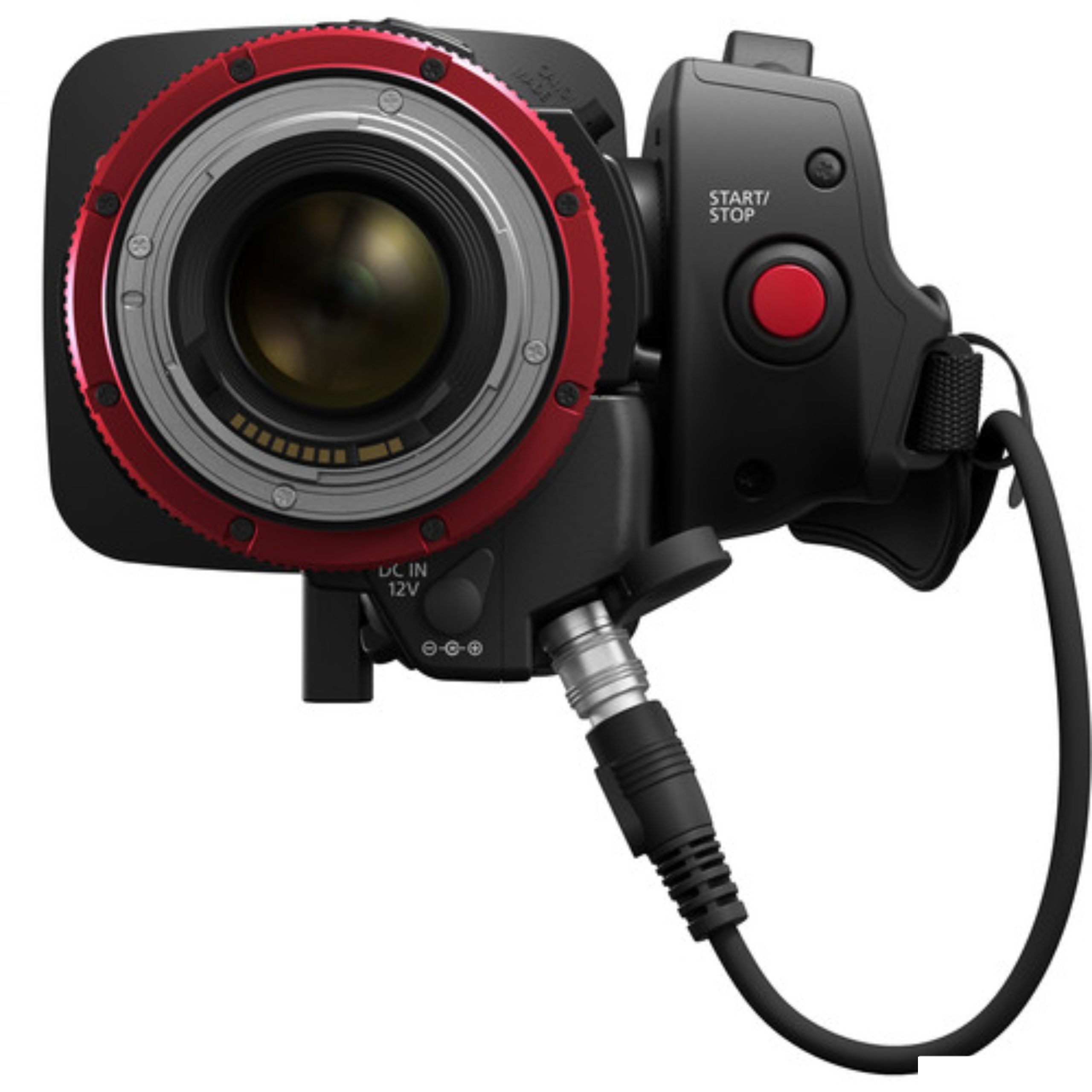 Our Take on the the Canon CN-E 70-200 mm:
Thanks to the Canon 70-200mm Compact-Servo Cine Lens' lightweight and compact design, you can use various challenging shooting scenarios like drones or spider cameras. The lens is durable and functions in all weather conditions. It delivers 4K performance and features an integrated driver and full-external servo control. It works with Canon broadcast lens controllers, including FPD-400D and ZSD-300D. The 70-200mm Lens mounts a ZSG-C10 Zoom Servo Grip for hand-held operation and includes auto-focus settings and acts as a hybrid camera lens. The Canon 70-200mm Compact-Servo Cine Lens consists of three stabilization levels, a de-clicked aperture ring, micro-contrast, and excellent brightness settings.
---
Unlike its tele-zoom sibling, Canon 70-200mm Compact-Servo Cine Lens is compatible with the EF 1.4x and 2x tele-extenders, making it a practical solution for shooting wildlife, nature, and sports. Another outstanding feature is the 9-bladed iris, which the photographers can use for producing impressive bokeh effects. This compact lens flaunts a clickless aperture that lets you control its servo unit or F/I/Z system. Additionally, it has precise control options like rec start/ stop and zoom control. The Canon lens includes two side buttons for zoom and wide and tight. The front filter diameter is similar to the wide zoom function. You push the button and the lens zooms. There is a dial that lets you change the speed settings.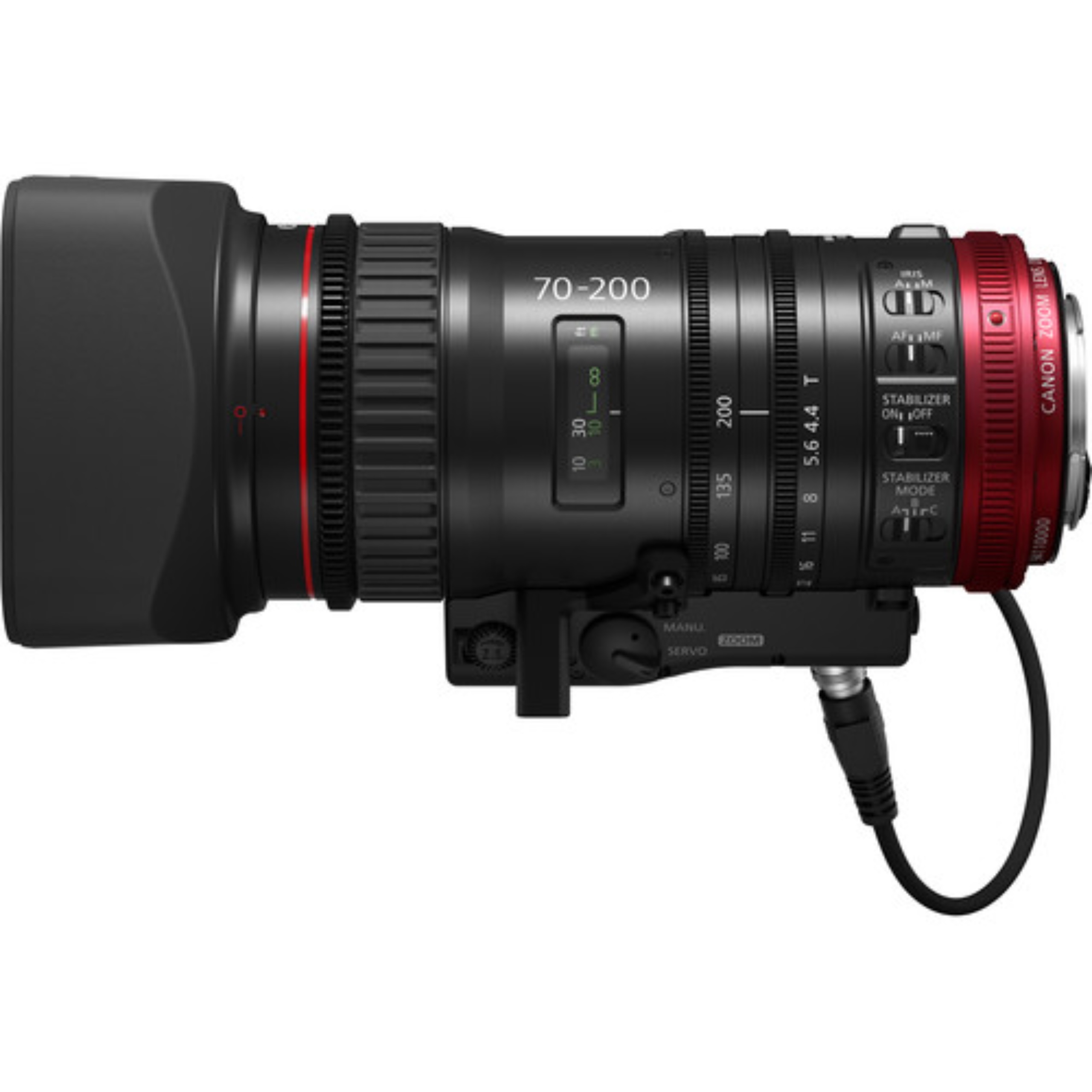 ---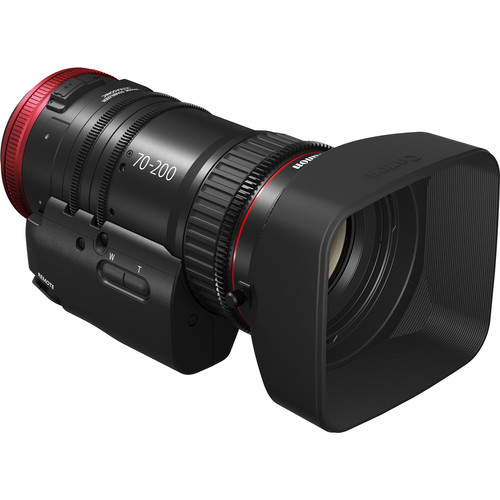 The ergonomic design and Optional ZSG-C10 Zoom grip enable Canon 70-200 mm Servo Cine Lens Unlock advanced shooting styles. ZSG-C10 Zoom grip remains attached to the Lens body with a 20-pin cable. It allows for the remote activation of Zoom Servo and the one-shot AF function. Robust Dual pixel offers a quick and Precise Focus via Single button push. Continuous AF function lets you track the object without losing focus. The cine lens is specially designed for still image capture. It minimizes focal breathing, consistently delivering high-quality capture throughout the entire zoom range. The excellent contrast setting linked with HDR ( High Dynamic Range) ensures excellent handling of specular highlights and deep black production. What's more, the unit has a Super Spectra coating that prevents ghosting and flares due to light reflecting off the sensor.
TOP 10 KEY FEATURES:
| | |
| --- | --- |
| Mount Type: | EF |
| Focal Length: | 70-200mm |
| Maximum Aperture: | T4.4 (f/4.0) |
| Number of Aperture Blades: | 9 |
| Zoom Ratio: | 3x |
| Filter Attachment Size: | 67 mm |
| Drive System: | Ring-type USM. |
| Lens Format: | Super 35 |
| Range expandable: | Yes |
| Type: | Cine Zoom Lens |
Included in the box:
Canon CN-E 70-200mm T4.4 Compact-Servo Cine Zoom Lens (EF Mount)
Payment & Security
Canon CN-E 70-200mm T4.4 Compact-Servo Cine Zoom Lens (EF Mount)