Description
Blackmagic Design Cinema Camera's ability to record high-quality pictures makes it stand out among the rest. Some of its plush features are 2.5K Image Sensor, 12-bit RAW, ProRes, and DNxHD Formats, 13 Stops of Dynamic Range, 23.98, 24, 25, 29.97, 30p Frame Rates, PL Lens Mount, LCD Touchscreen with Metadata Entry, and so on.
With its capacity to record 12-bit CinemaDNG RAW files at complete 2.5K (2432 x 1366) resolution, it is your sure bet for high-fidelity pictures. Also, it can record 10-bit Avid DNxHD and Apple ProRes formats at 1080p for maximum effectiveness. You will like its removable 2.5" SSDs that guarantee high rates of data for ProRes HQ and RAW recording. Its sleek, compact aluminum enclosure is a plus, and that is why you won't have issues moving it from one place to another. Its PL lens mount is compatible with many cinema lenses you will find around these days.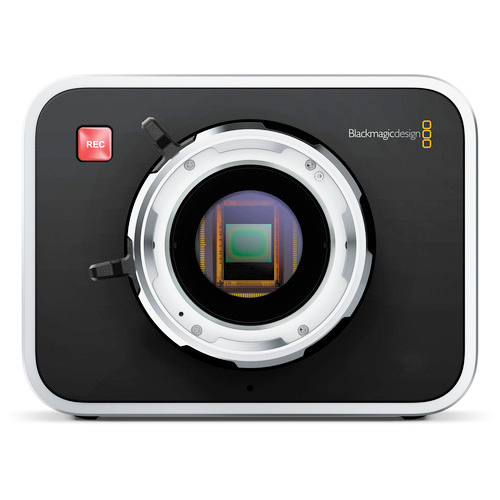 ---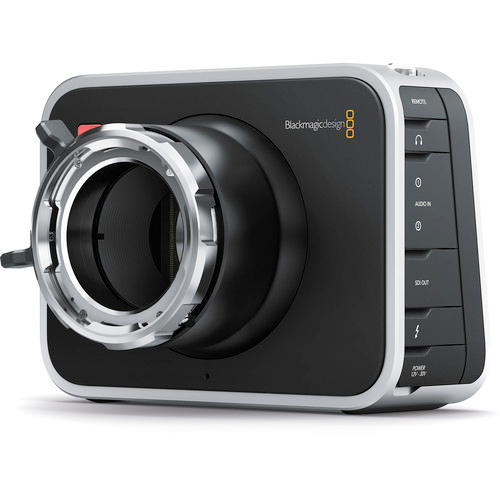 Our Take on the Blackmagic Cinema Camera:
One of the outstanding features of the Blackmagic Design Cinema Camera is its large 5-inch back LCD touchscreen, which makes the monitoring of footage easier. Also, you can use the touchscreen to include metadata to your shots to reduce post-production costs. You can add filenames, shot number, keywords, and so on, to make post-shooting editing a piece of cake. It features the full DaVinci Resolve version so that you can easily output high-data video. You won't mind the inclusion of an UltraScope's copy, which helps with precise waveform monitoring.
---
With its PL lens mount, you can use cinema lenses from reputable brands like ARRI, Panavision, Cooke, and Zeiss. There is a data strip that lets you know how you are faring, as you will get information on shutter angle, record status, ISO, record time, battery level, and so on. A Thunderbolt port is provided for the effective link with a compatible software like Media Express for flawless capturing. Also, the Thunderbolt port lets you link the camera to your system for displaying up to six live views using only one monitor.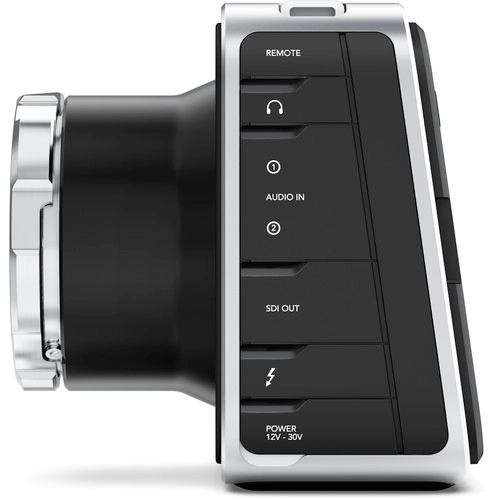 ---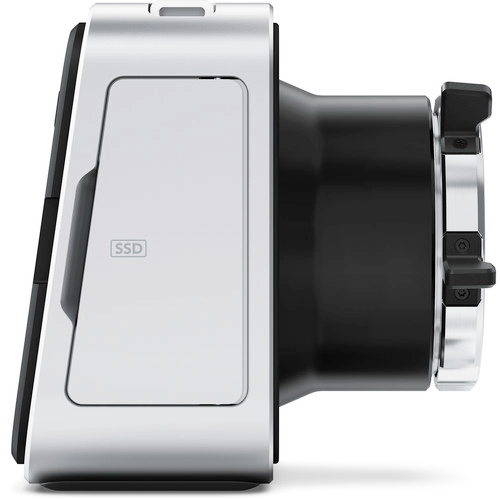 Also, the Blackmagic Design Cinema Camera comes with a wide dynamic capturing range of 13 stops into 12-bit DNG files so that you can be more flexible when shooting. It maintains the details of your capture images, including highlights and shadows. This camera makes use of typical connections, hence, you don't need to worry about using a custom cable. There are inputs for line audio and microphone making it easier for you to record top audio. With its 3 Gb/s SDI port, you can send live productions to your viewers without much hassle.
Specifications:
| | |
| --- | --- |
| Sensor Resolution: | 2432 x 1366 |
| Raw Resolution: | 12-bit RAW files recorded at 2432 x 1366 |
| Shooting Resolutions: | 2.5K RAW at 2432 x 1366 ProRes and DNxHD at 1920 x 1080 |
| Frame Rates: | 23.98p, 24p, 25p, 29.97p, 30p |
| Sensor Size: | Actual: 16.64 x 14.04 mm Active: 15.6 x 8.8 mm |
| Dynamic Range: | 13 stops |
| Lens Mount: | PL mount |
| Screen Size: | 5" with 800 x 480 resolution |
| Screen Type: | Integrated LCD capacitive touchscreen |
| Weight: | 3.3 lb (1.5 kg) |
Included in the box:
Blackmagic Design Cinema Camera
Payment & Security
Blackmagic Cinema Camera PL | Compact 2.5K Digital Film Camera PL Lens Mount