Description
Looking for good headphones for everyday use? If so, you should buy the beyerdynamic T1 High-end Tesla.
This new T1 headphones offer unprecedented sound detail. The acoustic engineers at Beyerdynamic have been able to tune this equipment for subtly enhanced bass, providing a very neutral surround sound. Get even more fun with the best headset. Thousands of music lovers choose this particular product and they are definitely not disappointed. If you're technically meticulous, pay attention to the following:
Open-top high-quality stereo headset ideal for sophisticated music listening at home
Reversible detachable copper connection cable included
Made in Germany
The manufacturer uses high-quality components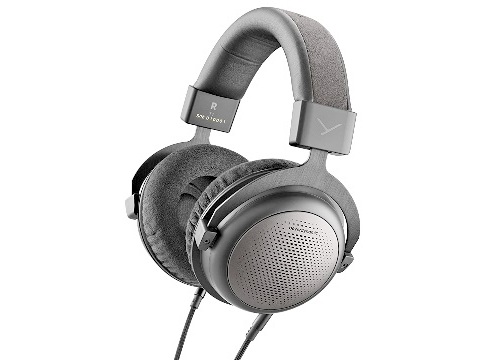 ---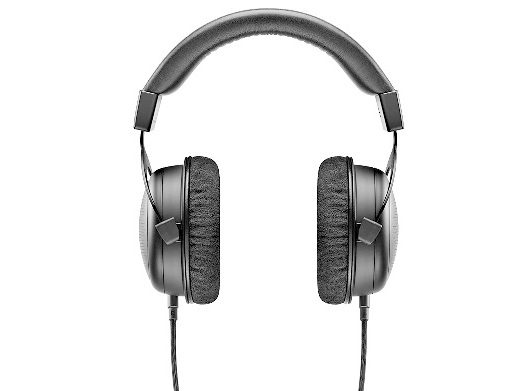 Our Take on the beyerdynamic T1 High-end Tesla Headphones (3rd Generation):
High quality measurements are the hallmark of this brand. Only the best components are used in the T1 headphones. This is the main reason for the huge demand for the product. This model features lacquered steel shells and brushed and anodized aluminum rockers. Beyerdynamic engineers also chose a particularly attractive surface texture. This means that people will feel maximum comfort while listening to music.
T1 drivers feature advanced Tesla technology. To ensure that the two sides of the headphones are matched in the best possible way, the company has implemented the latest innovations. Whatever style of music you prefer, you will always be satisfied.
---
The special design of the T1 provides the best reproduction of surround sound. Any music lover will understand it from the first few minutes of using the headset. The angled speaker layout also contributes to an expansive sound experience. The music appears "in front" on the front of the stage, as in a concert. Indeed, it is impressive.
This new model features the delicate and elegant case of the T1 case through a sophisticated impregnation process. The headphones not only look light and practical but also produce better sound. One of the layers is made of memory foam. A new headset adapts to each wearer and provides a perfect fit.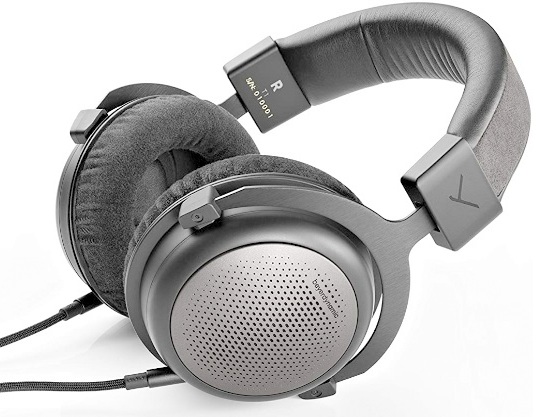 ---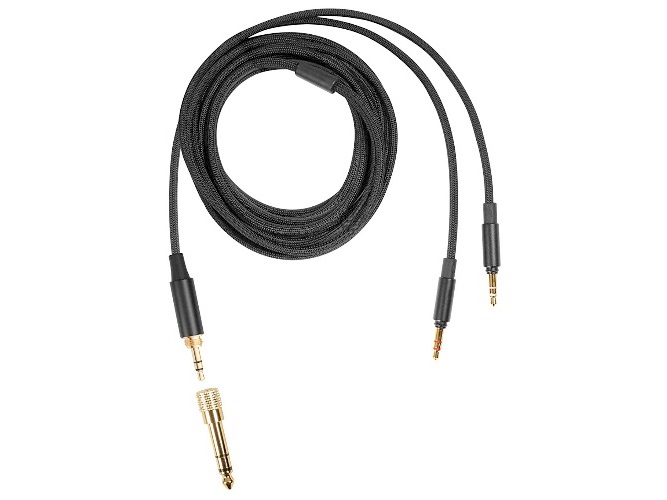 Cables with plugs are fabric-covered. Such elements contain ultra-high purity copper conductors. The manufacturer opted for OCC7N, the highest quality material available for optimal signal transmission. Plus, the use of Alcantara gives this headset something that makes it a really high-quality headset. Replaceable, breathable velour ear cushions have multi-layer padding. Thanks to this, this headset is extremely comfortable to wear. You can hardly find a more suitable headset for everyday use. Order today to have your best music experience in just a few days.
TOP 10 KEY FEATURES:
Brand:
Beyerdynamic
Date First Available:
September 1, 2020
Fit Type:
Over-Ear
Cable Feature:
Detachable
Tilted Tesla Drivers:
Yes
Bluetooth:
Yes
Double-Sided, Detachable Connection Cable:
Yes
Country of origin:
Germany
Product Dimensions:
8.46 x 5.91 x 11.38 inches
Item Weight:
360 Grams
Included in the box:
beyerdynamic T1 High-end Tesla Headphones (3rd Generation)
Payment & Security
beyerdynamic T1 High-end Tesla Headphones (3rd Generation)