Description
The black, modern and slender beyerdynamic PRO X M70 Professional Front-Addressed Dynamic Microphone is made in Germany and fits perfectly in a modern creator's workplace. Along with high-quality construction, the mic also offers Professional Audio Quality, Wide Applications Range & Superb Performance!
The dynamic M 70 PRO X broadcast microphone delivers the very best sound for streams and podcasts. An assertive, speech-optimised sound, a shock-mounted capsule, perfect attenuation of popping sounds and the well-crafted design meet the requirements and needs of today's creators. Equipped with an XLR connector, the M 70 PRO X is the perfect choice for streamers, podcasters and YouTubers.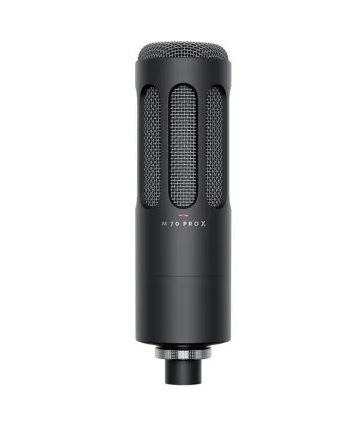 ---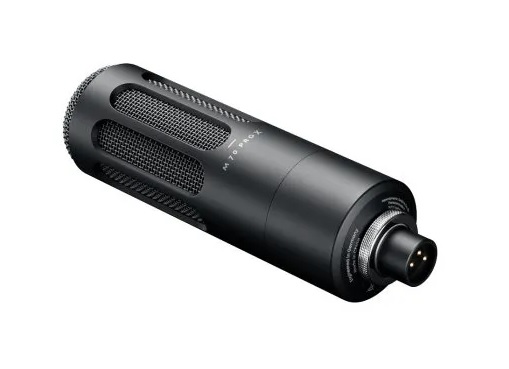 Our Take on the beyerdynamic PRO X M70 Professional Front-Addressed Dynamic Microphone:
PRO X microphones apply the same philosophy as all other beyerdynamic microphones: They are synonymous with recording clear, natural sounds that optimally model speech, vocals and instruments. Singers and musicians have given high ratings for this unique, typically beyerdynamic sound for decades.
The microphones never make the attuned proximity effect sound muffled, while the extended upper frequency response records every detail of a voice. Mid-range sounds are reproduced powerfully and trebles and basses sound natural.
---
The M 70 PRO X dynamic broadcast microphone delivers the best sound for streams, podcasts and YouTube videos. Featuring a cardioid polar pattern, the M 70 PRO X can even master challenging acoustic environments while its ease of handling is appealing. Crucial here is a direct recording source, which has the advantage of nullifying keyboard noises, echoing or other sources of noise. Anyone on the lookout for that typically forceful "broadcast sound" should opt for this dynamic microphone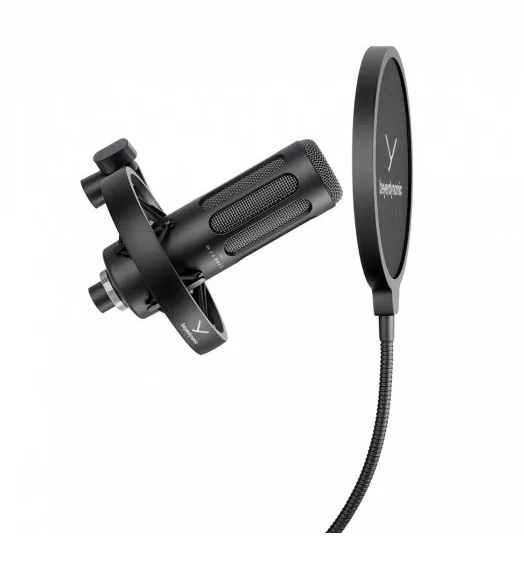 ---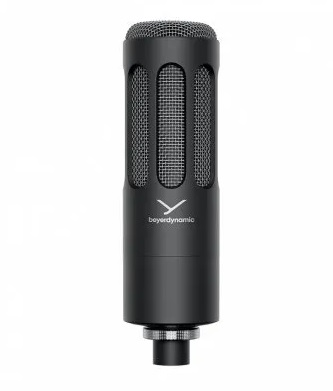 The electro acoustic design of both PRO X Microphones has been developed from the ground up and provides exceptional performance. This results in a clear signal transmission without distortion or noise, whereby a powerful sound is guaranteed.
In addition to the included shock mount to give the microphone secure purchase, the capsules are also internally fixed in position to significantly reduce the transmission of mechanical vibration, hand movements or similar. The included pop filter as well as an integrated high-density foam protect the capsule against dust and plosive sounds.
TOP 10 KEY FEATURES:
| | |
| --- | --- |
| Transducer type: | Dynamic |
| Operating principle: | Pressure gradient |
| Frequency response: | Close miking: 25 - 18,.000 Hz; Distant miking (distance 1 m): 40 - 18,000 Hz |
| Polar pattern: | Cardioid |
| Nominal impedance: | 350 Ω |
| Load impedance: | ≥ 1.5 kΩ |
| Connection: | XLR, 3-pin, male |
| Length: | 185 mm |
| Diameter: | 52 mm |
| Weight: | 320 g |
Included in the box:
M 70 Pro X
Elastic Mount: 3/8" to 5/8" Adapter
Pop Filter
Bag
Payment & Security
beyerdynamic PRO X M70 Professional Front-Addressed Dynamic Microphone with Storage Bag, Pop Filter, and Shock Mount