Description
The proven DT 900 PRO X offers unique beyerdynamic sound in studio quality, maximum wearing comfort, minimalist design and excellent workmanship, and full flexibility with wide range of applications.
The newly developed STELLAR.45 sound transducer enables the DT 900 PRO X to deliver unprecedented performance in the studio headphone class. The interaction of magnet, voice coil and speaker diaphram creates a driver system that can develop its full power on all playback devices. The natural frequency response ensures a consistently reliable sound without distortion, even at high sound pressure levels.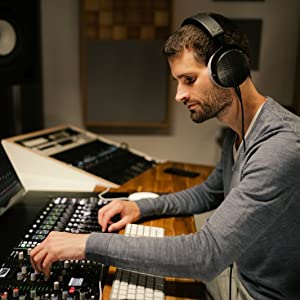 ---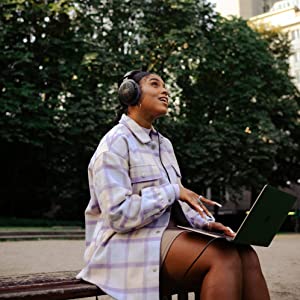 Our Take on the beyerdynamic DT 900 PRO X Closed-Back Studio Headphones
No limits to your creativity. Work with the best equipment. Anywhere and anytime - This is PRO X. With an impedance of 48 ohms and the newly developed STELLAR.45 driver loudly reproduces the best sound in studio quality without any distortion – with all playback devices.
More flexibility is offered by the detachable mini-XLR cable, which can be changed at will or exchanged with other connection options.
---
The DT 900 PRO X: black, minimalist and reduced to the essentials. Thanks to the robust design and high-quality materials, the headphones are distinguishing by maximum durability. The metal headband, glass-fibre reinforced plastic parts, a robust mini-XLR connector and resistant cables equip you for every professional application in everyday life.
Designed for daily use, the new PRO X series withstands challenging conditions. The headphones are handcrafted in Germany using high-quality materials. If required, almost all parts can be replaced. The DT 900 PRO X is a well spent investment for every creator, with a focus on durability.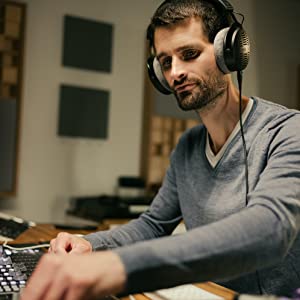 ---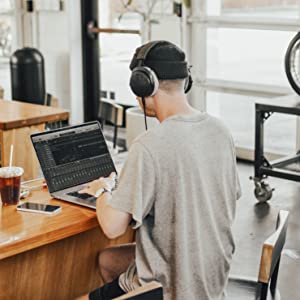 The grey ear pads of our PRO X headphones embody what our professional headphones have always been associated with: The highest level of wearing comfort - even during long sessions.
A secure fit is ensured by the robust and durable spring steel bracket construction, which, together with the soft velour ear pads and memory foam headband, promise the very best experiece. If required, the headband and ear pads can be replaced.
TOP 10 KEY FEATURES:
| | |
| --- | --- |
| Model: | DT 900 PRO X |
| Operating Principle: | Open |
| Transmission Type: | Wired |
| Earpad Material: | Velours |
| Nominal Impedance Headphones: | 48 ohms |
| Weight Headphones Without Cable: | 345 g |
| Headphone Frequency Response: | 5 - 40,000 Hz |
| Nominal Sound Pressure Level: | 100 dB SPL (1mW/500Hz) |
| Sound Coupling To The Ear: | Circumaural (around the ear) |
| Cable & Plug: | 3 m or 1.8 m straight cable, detachable, with 3-pin mini XLR & stereo jack (3.5 mm & 6.35 adapter) |
Included in the box:
Beyerdynamic DT 900 PRO X Closed Studio Headphone
Payment & Security
Beyerdynamic DT 900 Pro X Open-back Studio Mixing Headphones