Description
The Beyerdynamic DT 880 is a headphone model with which you are unlikely to be disappointed.
This new Beyerdynamic DT 880 (250 Ohm) on-ear headphones are every music lover's dream. Black model is intended for home use. This manufacturer was very meticulous in the selection of components. The same goes for providing flexibility. High-quality performance, the purest sound and the availability of a component make Beyerdynami's headphones the best option in the mid-price category. If you are very meticulous in your selection of equipment, pay attention to the following:
Beyerdynamic engineering department opted for 250 ohm impedance which is ideal for studio use (mixing, editing, mastering)
Comfortable fit thanks to durable, adjustable headband design
Upholstered ear cushions (leatherette) and velor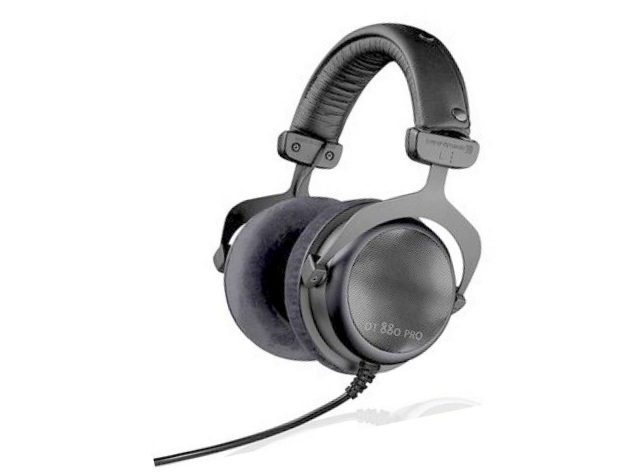 ---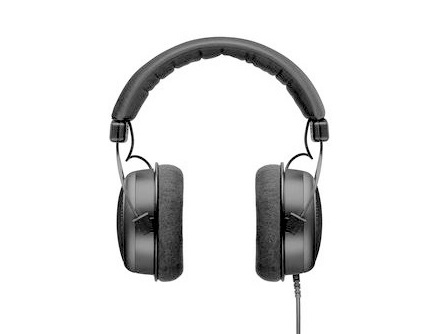 Our Take on the Beyerdynamic DT880 250 Ohm headphones :
Beyerdynamic DT880 250 Ohm headphones are designed for Hi-end systems. This model is also great for watching movies and playing games. The semi-open rear provides unprecedented spaciousness with neutral tone reproduction. All DT 880 Pro models are handcrafted in Germany. Plus the DT880 has a stable design, but for this type of headphone, it's extremely lightweight. The aluminum finish provides durability and a classic look.
Optimal vocal tuning is what sets this Ren apart. This manufacturer guarantees accurate reproduction of the smallest nuances. An Inexpensive model consists of parts and components and can be replaced if necessary.
---
To ensure a good fit and good ventilation, the cups are covered with skin-friendly velor. This headband has soft cushions covered with ecological leather. Everything is made for comfortable use even during the longest listening. You will immediately understand this from the first minutes of use.
The premium series Beyerdynamic DT880 Edition (250 ohm) headphones have a linear frequency response for a very natural sounding of every tone. The combination of the advantages of closed and open headphones creates a stunning effect of detail and sound harmony. Most of our customers write about this in their reviews.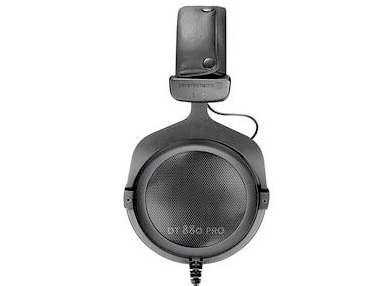 ---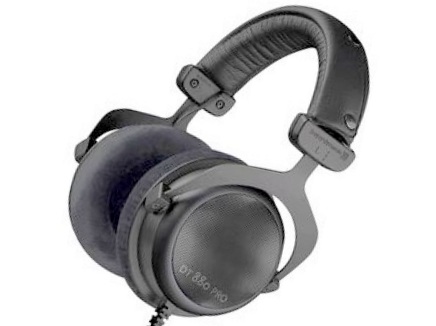 The DT 880 headphones are designed to eliminate environmental noise. The manufacturer did everything possible to maintain the harmony and purity of the sound. The same goes for practicality. The retractable cable is one-sided. This allows for frequent donning and doffing of the headphones without tangling the cables. This functionality is often lacking for music lovers. Soft, adjustable ear cushions provide extra comfort. You should definitely order this particular accessory if you prefer comfort and practicality. You can buy goods with delivery today. You shouldn't miss the chance to get your dream headphones. To ensure safety during shipping or transport, the Beyerdynamic DT880 Edition headphones come with a plastic-filled case.
TOP 10 KEY FEATURES:
| | |
| --- | --- |
| Headphone Construction: | Semi-open earphone |
| Color: | Black |
| Type: | Wired |
| Adjustable headband: | Yes |
| Frequency response: | 5 ~ 35,000Hz |
| Impedance: | 250 ohm |
| Headphone sensitivity: | 96 dBA |
| Connector: | Minijack 3.5 mm - 1 pc. |
| Cable length: | 3 m |
| Weight: | 290 g |
Included in the box:
Beyerdynamic DT880 Edition 250Ohm - Wired headphones
Payment & Security
beyerdynamic DT 880 Pro Over-Ear Studio Headphone