---
FREE Shipping on this item.
Please be advised that orders may take 1-2 days to process before shipping.
Description
Beyerdynamic DT 880 250 Ohm Over-Ear-Stereo Headphones. High-end, for The Stereo System, Semi-Open Design, Wired
Beyerdynamic DT 880 Premium Edition 250 Ohm Over-Ear-Stereo Headphones are considered the most classic Hi-Fi headphones. This product has been a special part of the Beyerdynamic collection and has gained popularity for 20 years. All the elements are accessible as replacement parts making this edition an authentic companion for many years. It weighs 284 grams with product dimensions of 23.88 x 11.94 x 28.45 cm. It comes in a grey color with wired connectivity technology. It is the classic one among various premium headphones. It provides the impression of listening to the music as loudspeakers as it gives an excellent audio performance. It is designed with semi-open headphones.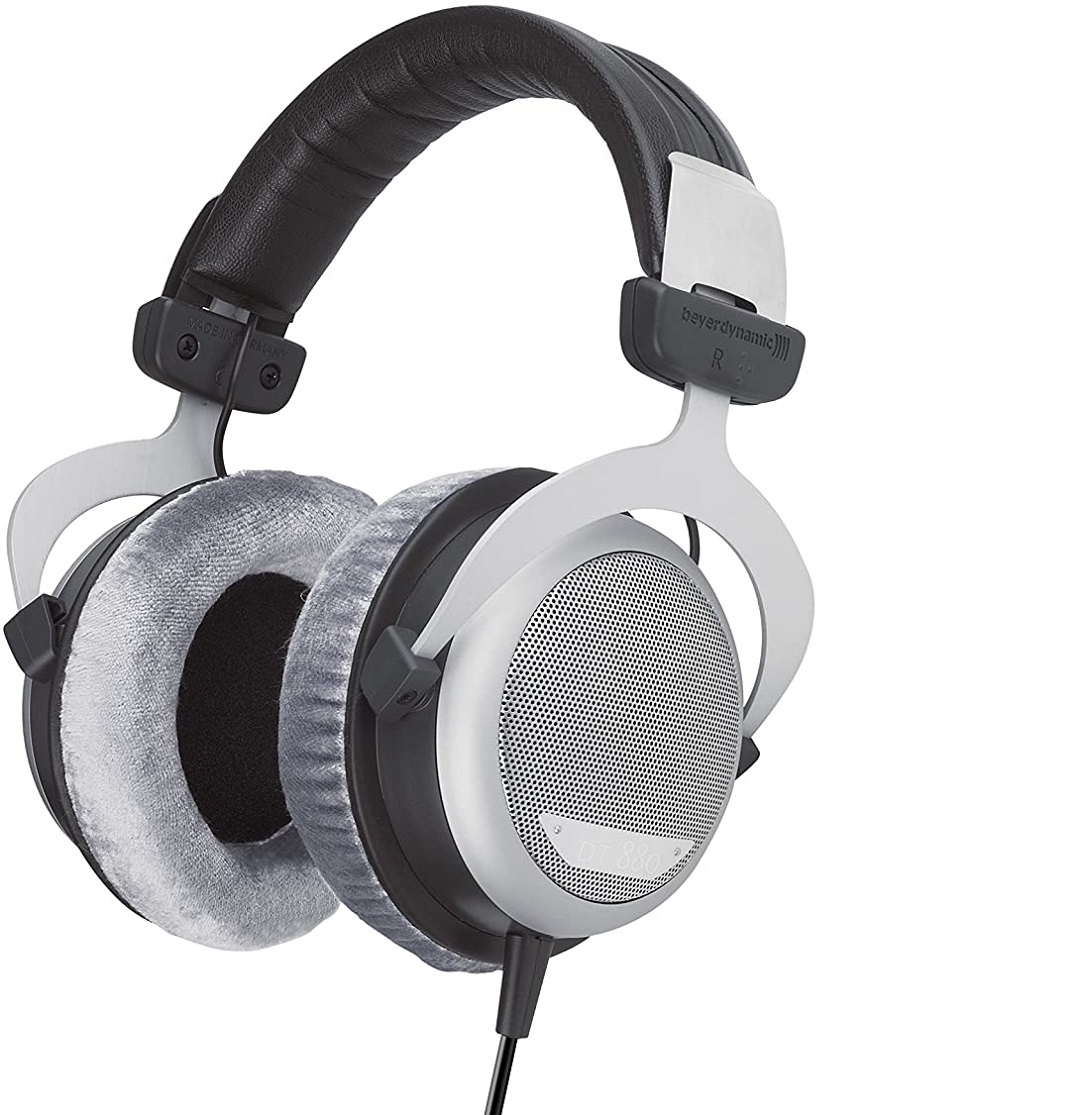 ---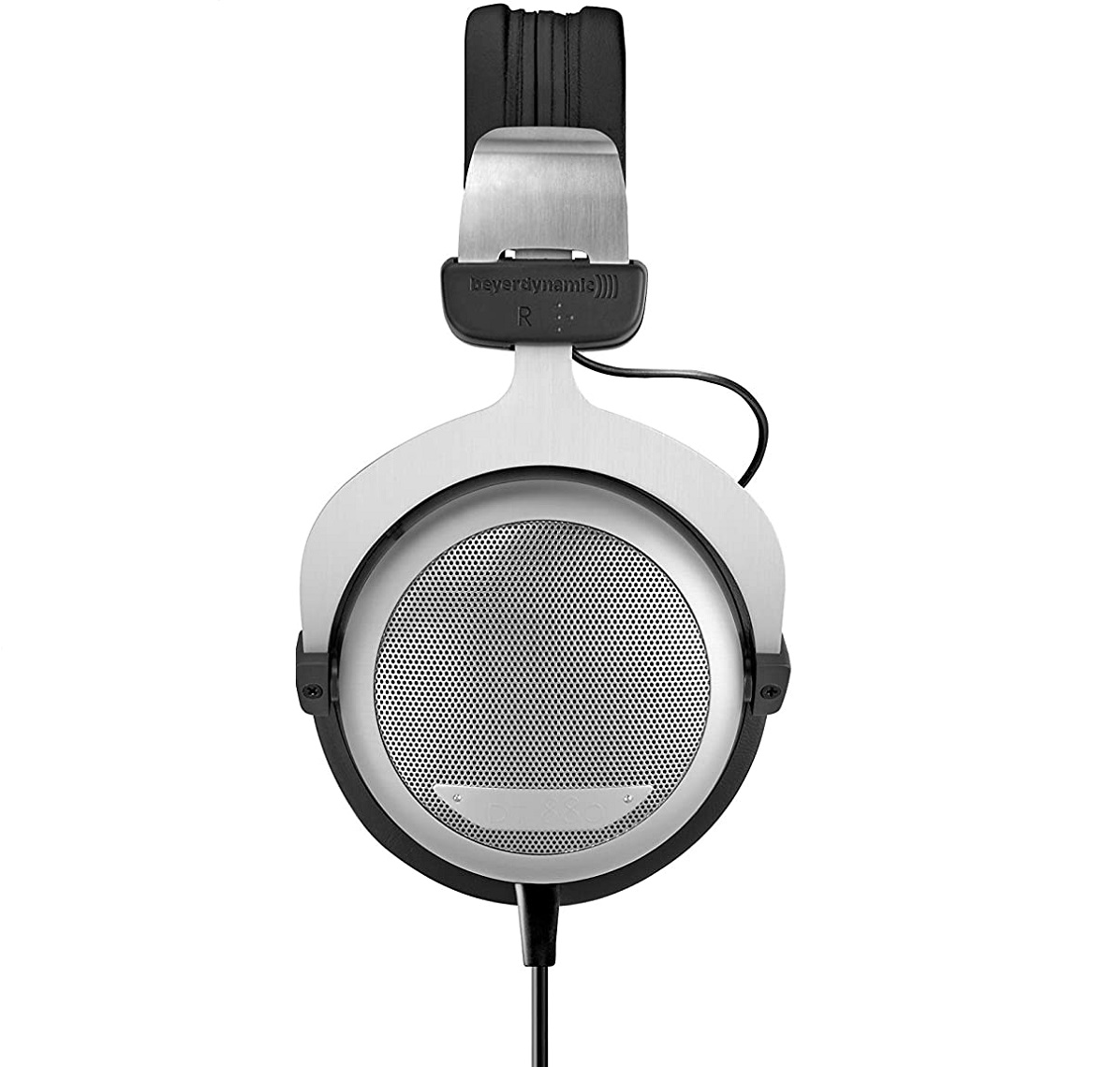 Our Take on the Beyerdynamic DT 880 250 Ohm Over-Ear-Stereo Headphones:
Its natural and vibrant sound charms music lovers. This dynamic headphone was crafted in Germany. Beyerdynamic DT 880 comprises a 1/4 inch adapter and Gold vaporized stereo mini-jack. The semi-open headphones reduce the ambient noise, thereby leading to a harmonious sound experience. It provides excellent treble and strong bass. Comfortably and appropriately fit thanks to the soft, rugged, and adjustable padded headband construction. It involves replaceable velour and circumaural ear pads.
---
The Beyerdynamic DT 800 heads towards reliability and audio quality. It has high-resolution and analytical audio reproduction. The product is coiled with a single-sided cable of 3.0 m or 9.8 ft. along with a drawstring bag. It creates a sort of concert atmosphere at your home as it sounds relaxed and neutral. The bass reproduction infiltrates very deeply and enormously. This feature is extremely captivating to the lovers of classical and jazz music because it produces transparent sound. Over-ear is the form factor of this headphone.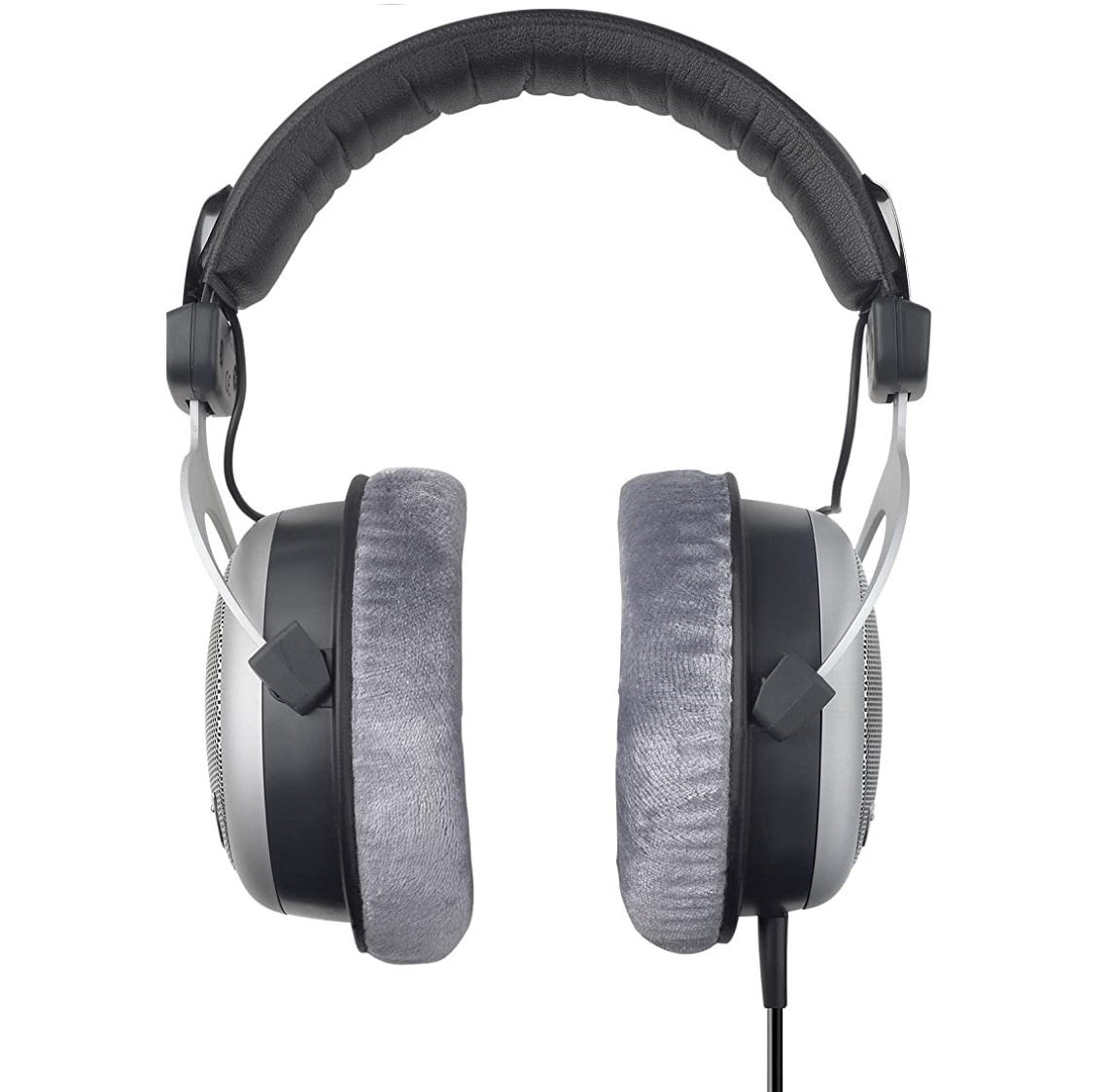 ---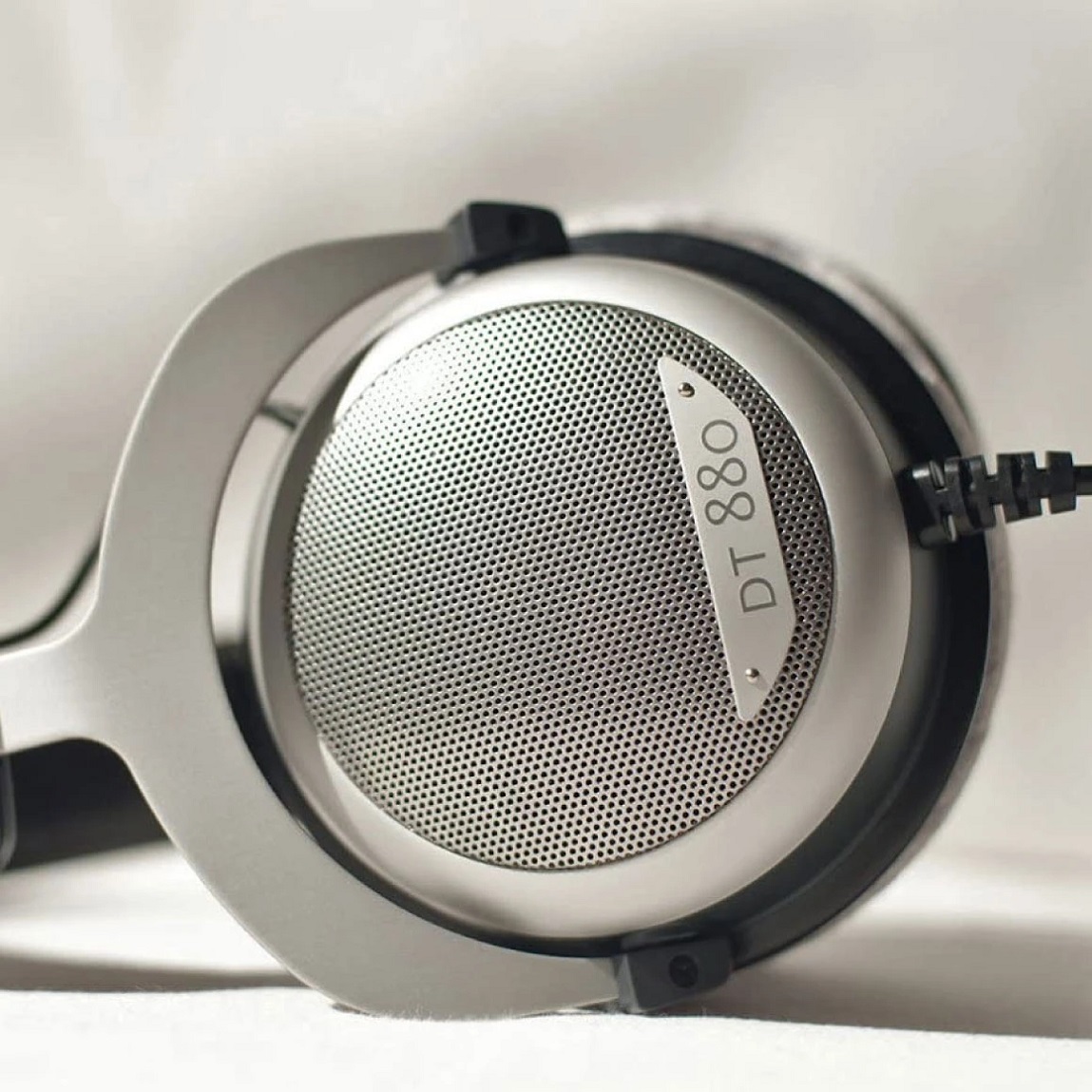 Beyerdynamic DT 880 has excellent wearing comfort. Its ear pads are recognized for their skin-friendly and super-soft velour. The combination of comfortable ear pads, yokes, and headband are made up of aluminum which gives the headphone a stylish exterior. It has designed and inbuilt acoustic transducers. It has three different versions suitable for different playback devices, such as 600-ohm, 32-ohm and 250-ohm version. The 600-ohm version is fit for Hi-fi systems which have powerful headphone outputs along with special amplifiers. The 32-ohm version is suggested for versatile use for mobile devices like smartphones or tablets. It is extremely versatile and flexible and also works best with computers, stereo systems, laptops, and game systems. The 250-ohm version of this edition was specially developed for use at homes as a stereo system. The product is still enjoying its popularity. It is the best choice for headphone amplifiers and high output usage.
TOP 10 KEY FEATURES:
| | |
| --- | --- |
| Sound Quality: | Neutral, lean bass |
| Impedance: | 32/250/600 ohms |
| Frequency Response: | 5 - 24,000 Hz |
| Nominal SPL: | 96 dB |
| Headphones Jack: | Multi-Resistant Coating (MRC) |
| Material: | Aluminum and plastic |
| Power Handling: | 100 mW |
| Connector Type: | Wired |
| Sound Coupling: | Circumaural (Around the ear) |
| Adaptor: | 1/4 inch |
Included in the box:
Beyerdynamic DT 880250 Ohm Over-Ear-Stereo Headphones
Transport bag
Connection cable- 3m
Jack plug 3.5 - mm
6.35 mm adaptor
Payment & Security