Description
Are you searching for a product to secure your expensive iPhone 11 Pro and to show off its unique color and features at the same time? Apple Clear Case for iPhone 11 Pro is at the right choice!
Apple Clear Case for iPhone 11 Pro, with its perfect design, is a great choice to ensure the safety of your iPhone 11 Pro. The case allows you to show off the unique color and features of your iPhone 11 Pro while assuring the safety of the iPhone from bumps, scratches, and drops on everyday use.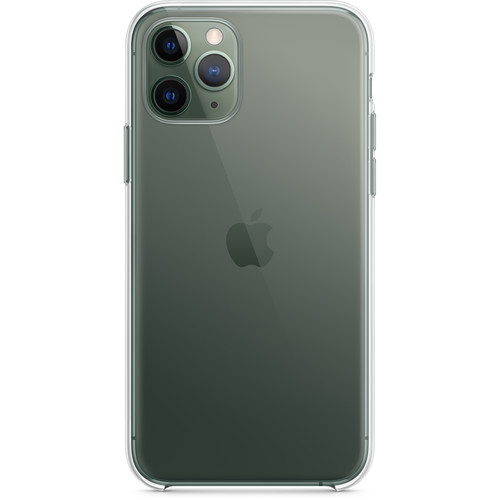 ---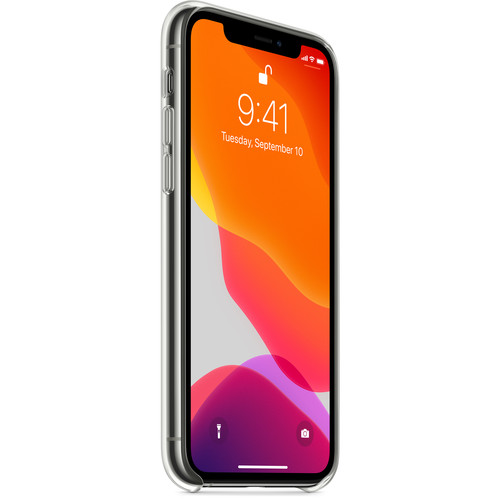 Our Take on the Apple Clear Case for iPhone 11 Pro:
Apple Clear Case, specifically designed for Apple iPhone 11 Pro, features an optically clear design. It allows the unique color of the iPhone to be visible from the outside. The case is made of polycarbonate and flexible TPU (Thermoplastic Polyurethane). The TPU, being a bridge between rubbers and plastics, ensures the case to be rubber-like. Hence it allows the Apple Clear Case to be extremely flexible, durable, and smooth to touch. The case also provides the iPhone 11 Pro a durable back and flexible sides that easily and precisely fit over side buttons. It improves the grip of the phone and makes it convenient to press the buttons.
---
Apple Clear Case for iPhone 11 Pro has gone through numerous testing procedures during its manufacturing process. The materials used in the construction of the case are tested widely and have been optimized to prevent yellowing over time. Hence, the device looks new even with the case. In addition to its extreme durability and convenient portability, the Apple Clear Case also incorporates another efficient practical feature - compatibility with Qi wireless charging. Thus, it provides the user the ability to access wireless power transfer. It is facilitated by inductive charging. The Clear Case allows the user to access wireless charging without the need to remove the case. The wireless power transfer is possible up to a distance of 1.6 inches.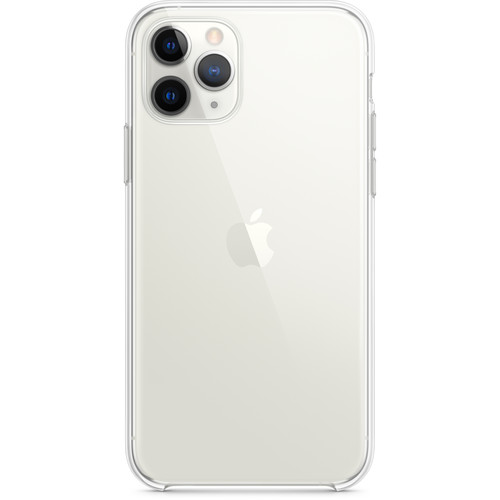 ---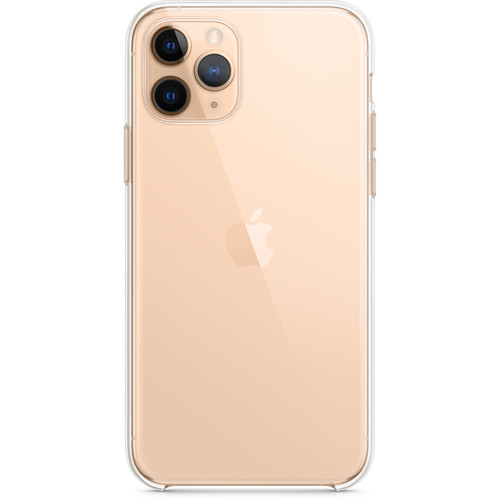 Apple Clear Case for iPhone 11 Pro features a layer of anti-scratch coating. The coating is applied to both interior and exterior surfaces of the case. It permits the Clear Case to be scratch-resistant and durable. The anti-scratch coating is an extremely thin layer of microscopic substrates. They effectively prevent different scratching effects such as scratches due to small cuts, marks due to compression of the surface, and abrasion due to rubbing. Hence the case is free from any possible distortions due to dropping or bumping of the device. The case weighs only about 31 grams that makes it easily portable and convenient to handle.
TOP 10 KEY FEATURES:
| | |
| --- | --- |
| Specified for: | Apple iPhone 11 Pro |
| Materials: | Polycarbonate, TPU (Thermoplastic Polyurethane) |
| Type: | Clear Case |
| Anti-scratch Coating: | Yes |
| Protection from: | Scratches, Marks, and abrasions |
| Anti-yellowing: | Optimized to prevent yellowing over time |
| Firm grip: | Yes |
| Fit: | Perfect fit upon side buttons |
| Wireless charging: | Compatible with Qi wireless charging |
| Weight: | 31 grams / 0.07 lb |
Included in the box:
Apple Clear Case specified for iPhone 11 Pro
Payment & Security
Apple Silicone Case (for iPhone 11 Pro Max) - White