Description
Apple iPod touch (256 GB, Pink), features high-quality performance and crisp and clear music. With a huge song collection, Augmented Reality, and FaceTime, it can be the best companion for entertainment!
Apple iPod touch, 256 GB, is ideal for anyone who loves music. The device features 256 GB storage that allows you to store as many songs as you want. You can get an Apple Music subscription and download your favorites among over 70 million songs streaming online. Or you may load the iPod with songs you prefer from the iTunes stores.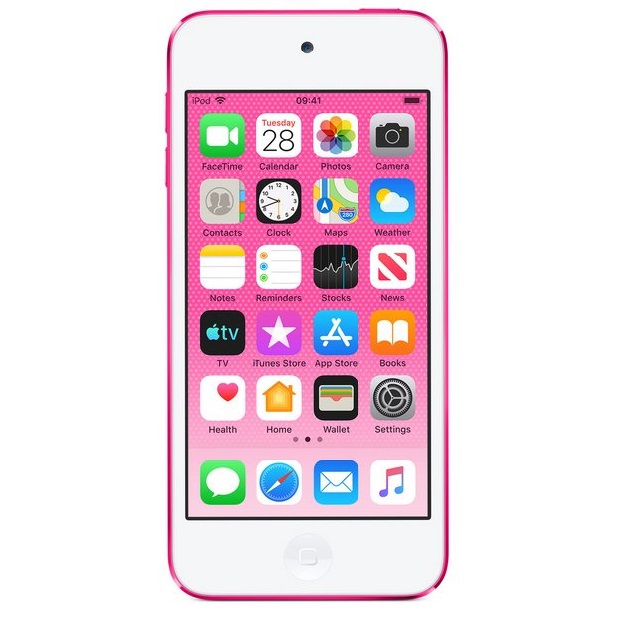 ---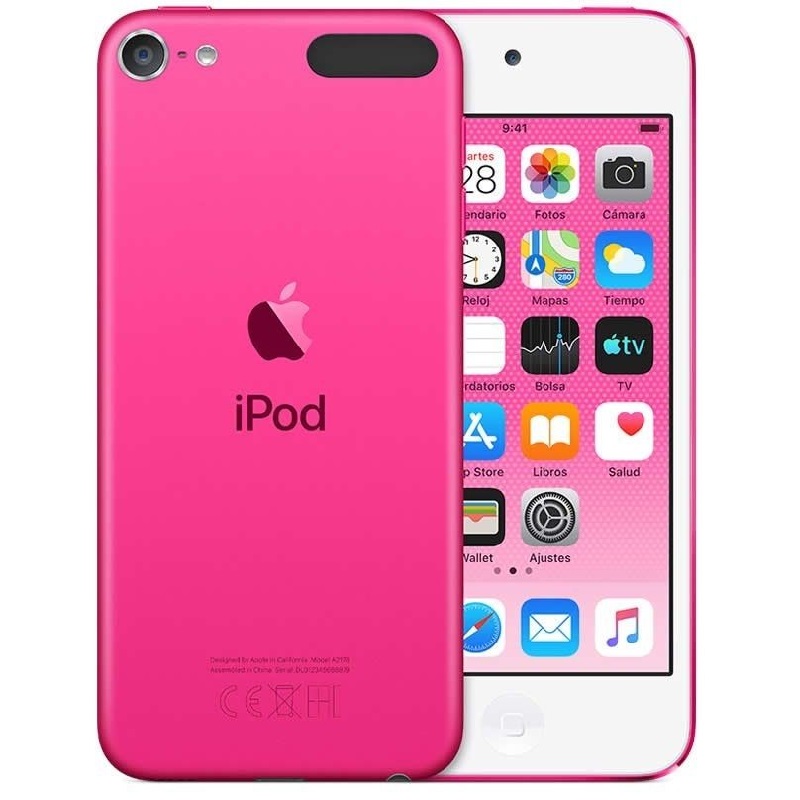 Our Take on the the Apple iPod touch, 256 GB:
Apple iPod touch, 256 GB, features the A10 Fusion chip that raises the performance to twice as before and three times better graphics. It also allows a longer battery life and a quick and fluid experience on everything you do with your iPod. The device incorporates iOS 14. Being the world's most advanced mobile operating system, iOS 14 gives access to millions of apps and games from App Store. It also provides advanced protection technologies that ensure your safety and privacy.
---
Apple iPod touch, 256 GB, has a 4-inch wide Retina display. The advanced technologies with the A10 Fusion chip permit more details, smoother actions, and a more realistic experience. Also, the state-of-the-art display technologies make everything sharp and vivid. It also provides a beautiful canvas for messaging, photos, videos, and more. The device is 6.1 mm thin and weighs 3.1 ounces, which makes it easily portable. iPod touch features a gaming service, Apple Arcade, that permits over 100 groundbreaking new games. The service allows you to play games online or offline, without interruptions from in-app purchases or ads. The device presents an immersive augmented reality experience that allows you to hold the cosmos in your hands. You can let a monster invade a park next door or have robots battling on your dining table.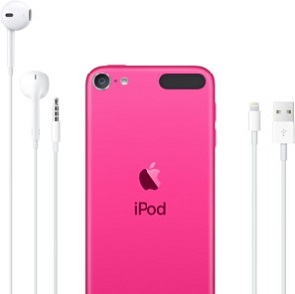 ---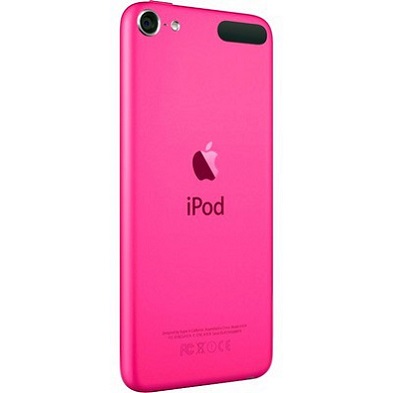 Apple iPod touch, 256 GB, provides a better experience while using the apps. You can personalize messages with text effects and stickers and send them over Wi-Fi. The device also allows you to share locations and links via messages. A group FaceTime call is possible with the iPod touch. You can connect with a maximum of 32 people via FaceTime video or audio call. It's easy to keep track of the conversation as the time of the person speaking gets automatically larger. The device features Screen Time that helps you keep track of how long you use it. Screen Time provides a better understanding of the time you spend on each app while using the device. Hence you can easily control your activities on the screen. The iPod also pairs with any accessories, from a great pair of headphones to wireless speakers. Thus, the user can enjoy some alone-time music or have an impressive dance party with the iPod touch.
TOP 10 KEY FEATURES:
| | |
| --- | --- |
| Chipset: | A10 Fusion Chip |
| Screen Size: | 4" |
| Capacity: | 256 GB |
| Resolution: | 1136 x 640 |
| Contrast Ratio: | 800:1 |
| Operating System: | iOS 14 |
| Pixel Intensity: | 326ppi |
| Display: | IPS Retina |
| Brightness: | 500 cd/m2 |
| Maximum Runtime: | Music-40 hours, Video-8 hours |
Included in the box:
iPod touch, 256 GB, Pink
Apple EarPods
Lightning to USB Cable
Payment & Security
Apple iPod touch (256GB) - Pink (Latest Model)