Description
Apple iPhone 6s (16 GB, Rose Gold) is ideal for anyone who is looking for an elegant mobile that fits their needs!
Apple iPhone 6s features an easy to use iOS that is enhanced in every aspect possible. The design of the iPhone 6s features advanced refinements at every level. From the foundational design of the system to the apps visible on the Home screen, every feature of the iPhone 6s is carefully designed to ensure the high-level performance of the device that adds to user convenience.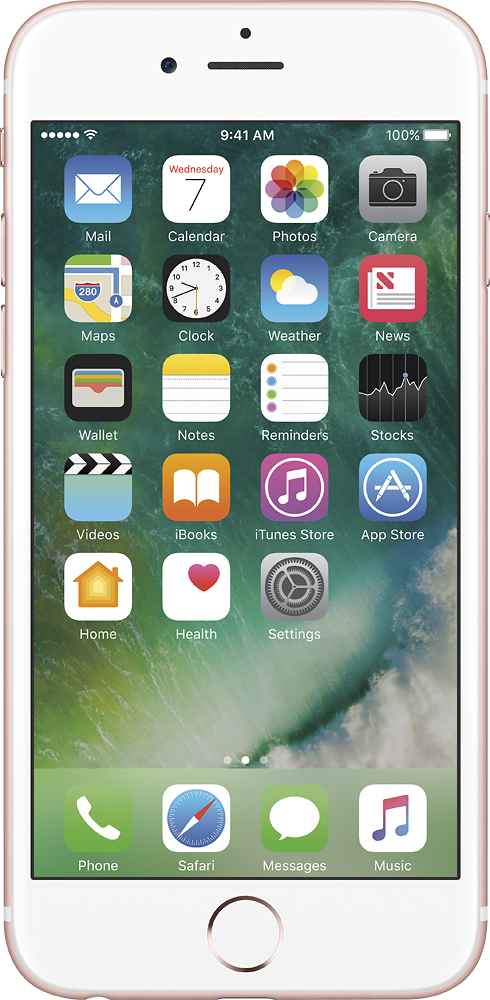 ---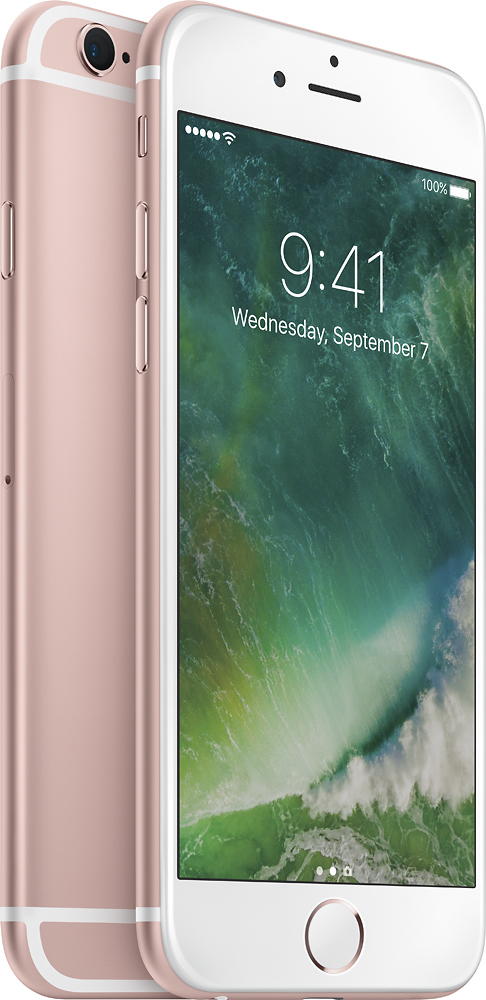 Our Take on the Apple iPhone 6s:
A custom-designed, 64-bit, A9 chip powers the Apple iPhone 6s set. The chip enables a higher CPU frequency that allows the device to provide up to 70% of the CPU performance. It also permits a larger L2 cache and lower cache latencies. The L2 cache helps maintain high application performance despite large off-chip memory latency. It also reduces the off-chip bandwidth requirements. Thus, it ensures lower power consumption. The 64-bit processor allows the user more computational value compared to a 32-bit processor.
---
Apple iPhone 6s features a 4.7-inch wide Retina display. It has a screen resolution of 1334 x 750. The technologies used with the display enables a more natural viewing experience while using the iPhone. A 3D Touch is a new pressure-sensitive feature incorporated into the device. The 3D Touch sensors are built beneath the screen. These sensors allow the user to get a preview of what to do next, with a slight long press on the icon of an app. The device also features a 12-megapixel iSight rear camera. It permits the user to capture sharp and detailed photos with crisp colors. The rear camera also supports 4K video recordings, up to four times the resolution of 1080p HD videos. A FaceTime HD camera is also built with the device. This front-facing camera features 1.2 megapixels. It allows the user to capture quality images. The advanced technologies incorporated into the device provide optimum performance even under low light conditions.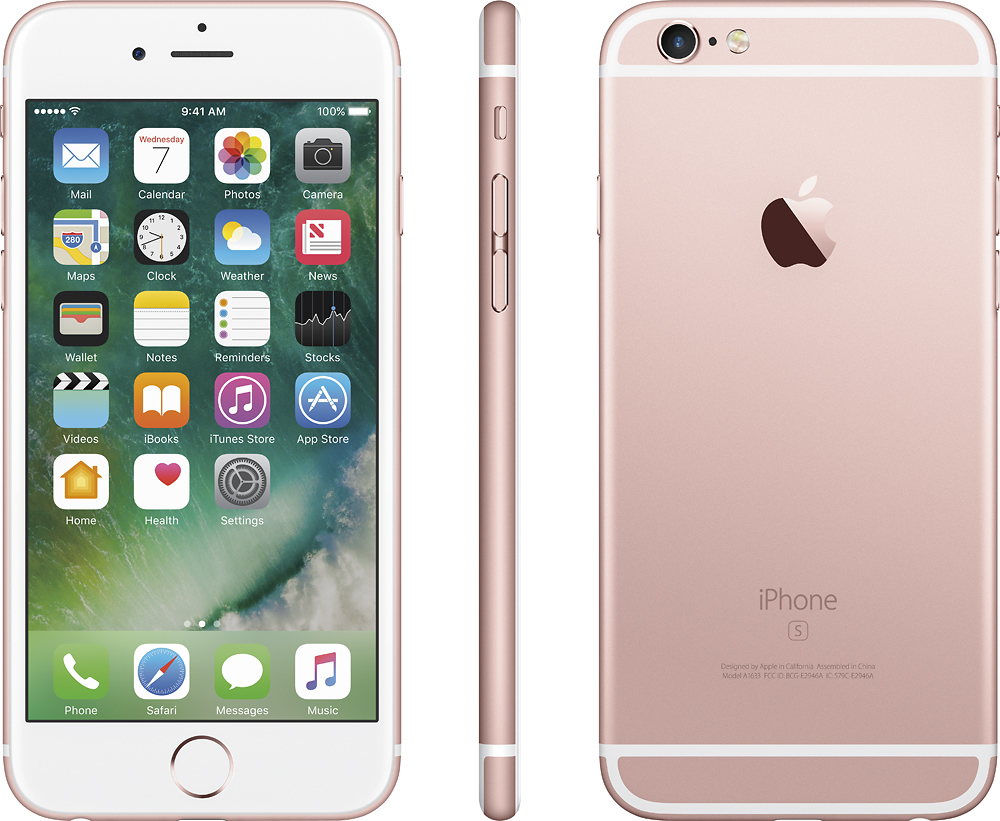 ---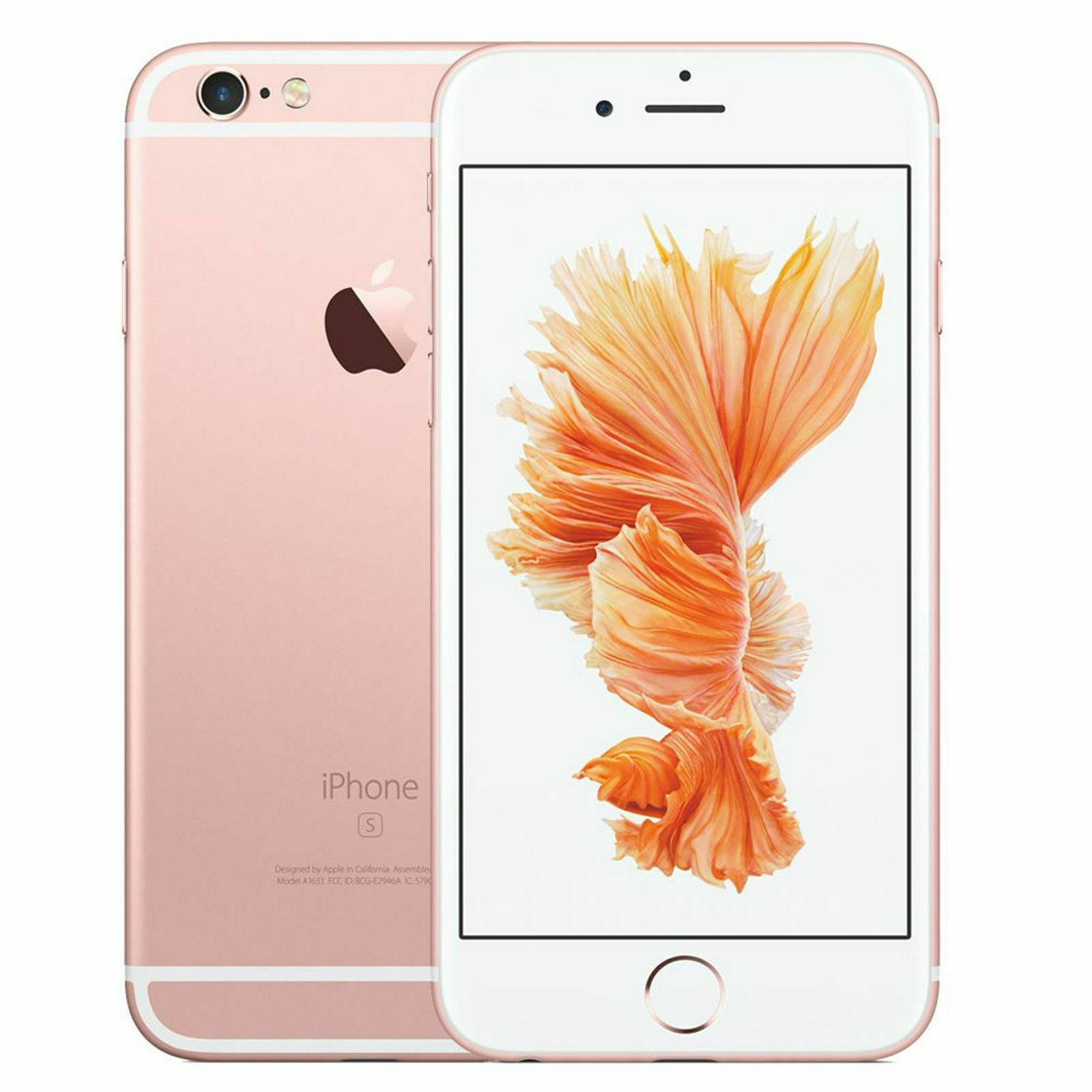 Apple iPhone 6s has a storage capacity of 16 GB. It allows the user to store everything they love. The user can also access data and information from any other device through iCloud. Facilities related to iCloud storage are more secure and easily accessible as well. The device features the Long Term Evolution (LTE) wireless broadband communication. This technology uses different radio interfaces, together with core network improvements to increase the speed and capacity of the device. When it comes to connectivity, the iPhone 6s supports Wi-Fi and Bluetooth as well. Hence it allows the user to share files easily via Airdrop or experience fast browsing on the internet.
TOP 10 KEY FEATURES:
| | |
| --- | --- |
| Operating System: | Apple iOS 9 |
| Wireless Technology: | Long-Term Evolution (LTE) |
| Installed Memory: | 16 GB |
| Screen Size: | 4.7 inches |
| Front-Facing Camera: | 1.2 megapixels |
| Rear-Facing Camera: | 12 megapixels |
| Display Type: | Retina Display |
| Screen Resolution: | 1334 x 750 |
| Bluetooth Enabled: | Yes |
| Battery Type: | Lithium-ion |
Included in the box:
Apple iPhone 6s (16 GB, Rose Gold)
Payment & Security
Apple iPhone 6s - 16GB - Rose Gold (Unlocked) A1633 (CDMA + GSM)