---
FREE Shipping & Returns on this item.
Please be advised that orders may take 1-2 days to process before shipping.
Description
Antlion Audio GDL-1420 Microphone is the perfect addition to your headphones or monitor because of its Magnetic Clasp Mechanism, Noise-Canceling Unidirectional Mode, & Sliding Mute Button!
If you want to add a noise-canceling microphone to your headphones, then Antlion Audio ModMic Uni Unidirectional Boom Microphone is a perfect choice. It is compatible with most headphones and Windows, Mac, PlayStation 4, Xbox One, and USB-Driven Devices.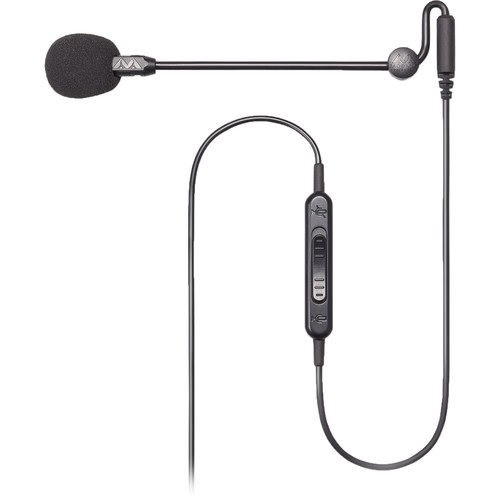 ---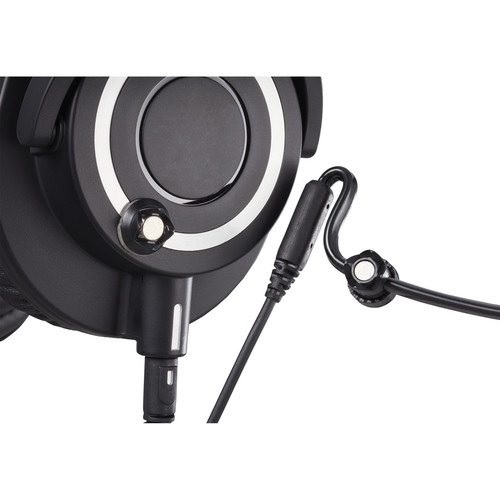 Our Take on the Antlion Audio GDL-1420 Microphone:
The mic is supplied with adhesive and cable clips that enable you to connect it to nearly any flat surface, such as plastic, metal, or wood. This flexibility allows you to mount the mic onto your laptop or monitor. Further, you can remove the mic very quickly with the magnetic clasp system without damaging the attached surface.
---
The noise-canceling feature allows you to use the mic in a noisy environment, so while you are at the office with many people around all talking simultaneously, the listener on the other side listens only to you.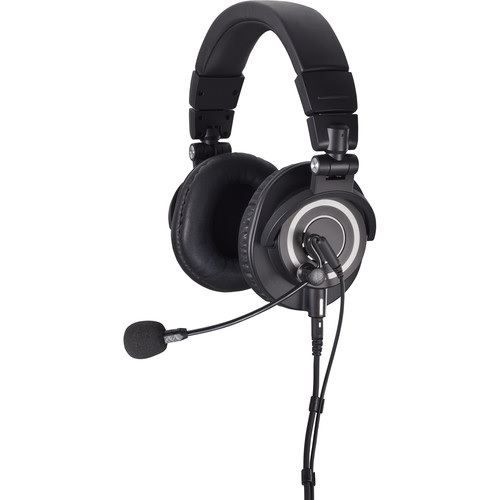 ---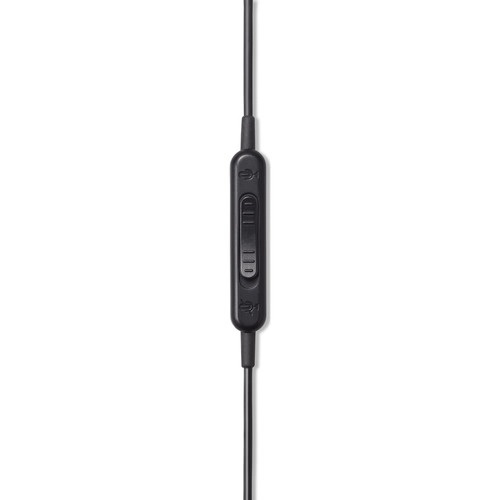 You can quickly mute it with the inline sliding mute when you don't wish to speak. It is a very convenient tool when you are on a meeting call, and you don't want the person on the other side to get disturbance while he is speaking. The mic comes with a 1/8" connection that helps in connecting with various systems such as Windows, Mac, or Linux devices or the PlayStation 4 or Xbox gaming consoles. Further, you can use XLR or USB adapters to plug it in with other devices.
TOP 10 KEY FEATURES:
| | |
| --- | --- |
| Compatibility | Systems: Windows, Mac, PlayStation 4, Xbox One, and USB-Driven Devices with an Optional USB or Y Adapter; Headphones: Nearly Any Headphone Style |
| Capsule Type | Cardioid |
| Directionality | Unidirectional |
| Frequency Response | 100 Hz to 10 kHz |
| Sensitivity | -36 ±3 dB |
| Impedance | ≤2.2 kohms |
| Signal to Noise Ratio | ≥67 dB |
| Maximum Input Sound Level | ≤110 dB |
| Noise Canceling | Yes |
| Design | Boom |
Included in the box:
Antlion Audio ModMic Uni Unidirectional Boom Microphone for Headphones
Foam Pop Filter
Top Clasp
2 x Base Clasps
Adhesive
Alcohol Prep Pad
5 x Cable Clips
Hard-Shell Travel Case
Payment & Security
Payment methods
Your payment information is processed securely. We do not store credit card details nor have access to your credit card information.
---
Security