---
FREE Shipping on this item.
Please be advised that orders may take 1-2 days to process before shipping.
Description
The Algo 8188 is an easy-to-install loudspeaker that will be useful for retail, workspace, classrooms.
The 8188 SIP Ceiling Loudspeaker is the ultimate classroom audio system. This new model with SIP and PoE support is optimal for voice announcements in large sales areas or in the workshop. The Algo 8188 ceiling loudspeaker is equipped with two SIP extensions for voice announcement and notification. Support for wideband G.722 codec provides optimal clarity and intelligibility for HD Voice environments. If you're technically meticulous, pay attention to the following:
It has SoundSure ambient noise compensation to automatically adjust the output level
Auto-provisioning (i.e., TFTP, FTP, HTTP, HTTPS)
Built-in two-way voice paging
SIP compliant
Supports custom downloaded WAV files
Integrated microphone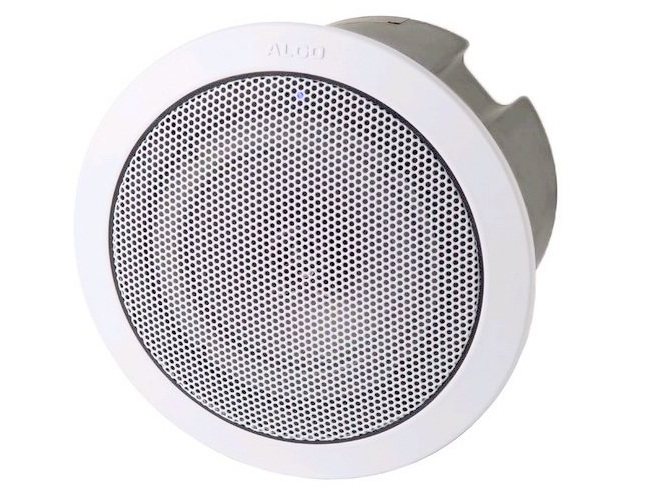 ---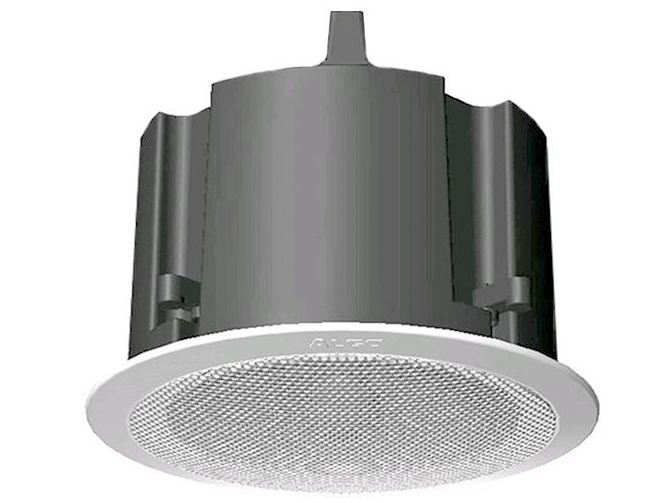 Our Take on the 8188 SIP Ceiling Loudspeaker:
Looking for a full range loudspeaker with optimal performance? If so, you should choose this particular model. The scalable and cost-effective 8188 auto-multicast feature allows the speaker to transmit audio to additional devices simultaneously during active voice paging or memory WAV file playback.
No additional SIP or paging server licenses are required. This built-in audio system allows you to talk and listen to ambient sounds to automatically increase the speaker volume when needed. This is definitely the best audio system you can find. The manufacturer uses high-quality components and always guarantees the durability of the equipment.
---
The manufacturer has gone to great lengths to make it easy to use and install. Hundreds of our customers were convinced of this. The PoE speaker is quickly installed in the ceiling. This device has a static IP or DHCP address to access an intuitive web interface. In addition, the 8188 speaker supports auto setup for minimal touch configuration.
The built-in microphone provides two-way communication and listens for ambient noise to automatically increase the speaker volume when needed. In addition, the 8188 speaker supports touch configuration optimization. This means that the manufacturer has taken care of your comfort.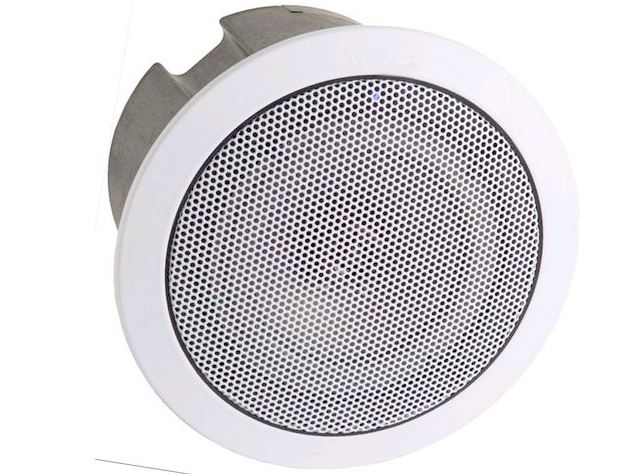 ---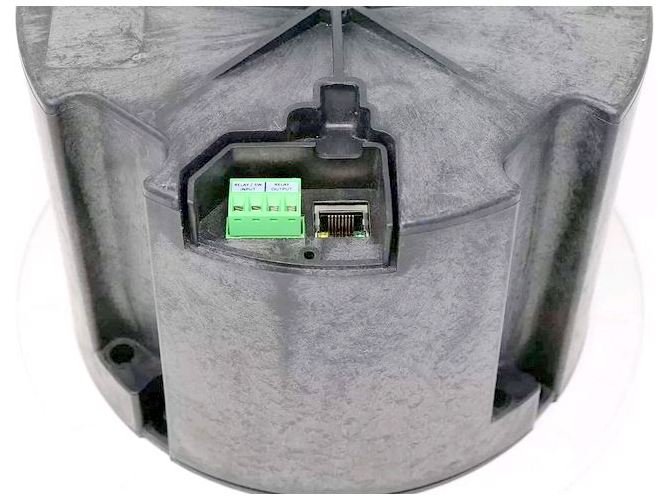 This new model is certified for installation in ventilated areas. However, a hydrophobic membrane shield can be connected to the loudspeaker for placement in rooms that may contain moisture (eg shower). The system is powered by PoE and can be easily installed by simply attaching to any ceiling.
This equipment is ordered by schools, hospitals, retail stores and even office space. Buy the Algo 8188 SIP Ceiling Loudspeaker today! This is the equipment with which you will definitely not be disappointed. This is confirmed not only by the manufacturer, but also by many of our customers in their reviews.
TOP 10 KEY FEATURES:
Date First Available:
August 2, 2016
Country of Origin:
Canada
Connectivity Technology:
Auxillary, Ethernet
Speaker Type:
In-Ceiling
Brand:
ALGO
Mounting Type:
Ceiling Mount
Color:
White
Max Power:
12.95W
Product Dimensions:
9.75 x 9.75 x 6 inches
Item Weight:
5.5 pounds
Included in the box:
The 8188 SIP Ceiling Loudspeaker
Payment & Security