Description
360fly 360° HD Video Camera (First Generation) makes the capturing and sharing of the world around you a piece of cake. Some of its highlights are 1 x 8-Element Ultra Fisheye Lenses, 240-Degree Field of View, Mono AAC 48 kHz 64 kbps Audio Recording, Waterproof to 32', Dustproof, Shockproof, 802.11b/g/n Wi-Fi, Bluetooth LE, Built-In 32GB of Memory, Up to 2 Hours Battery Runtime, Works with Free 360fly App, App Compatibility with iOS & Android, etc.
Its ultra-fisheye lens makes use of a 240-degree field of view, and that is why you can be confident of recording and streaming a circular wrap-around view of your environment with ease. It is waterproof up to 32 feet with outstanding shockproof and dustproof features. That is why it is an ideal camera for all types of lifestyles, especially rugged ones. It works perfectly with the free 360fly app for both Android and iOS devices. You only need to install the app and use it as a remote, viewfinder as well as editing device.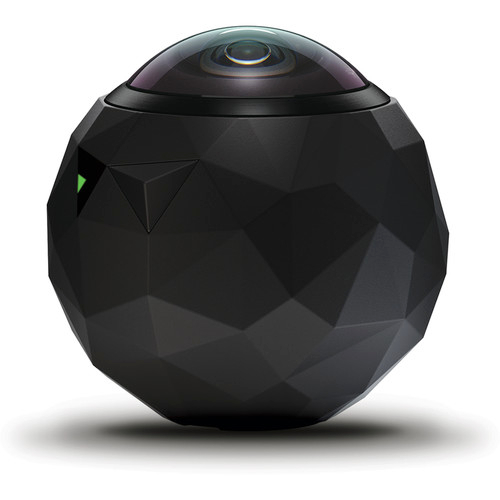 ---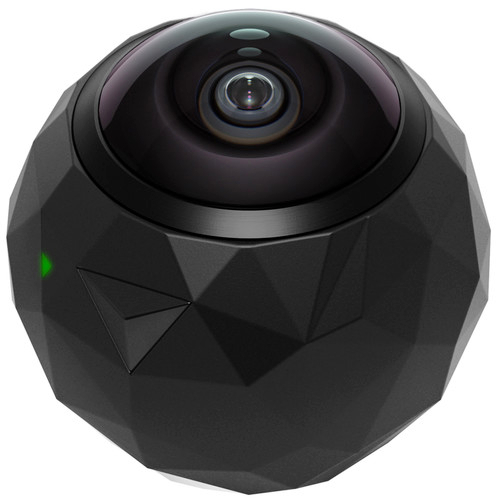 Our Take on the 360fly 360° HD Video Camera (First Generation):
The 360fly 360° HD Video Camera (First Generation) boasts up to 3 hours of HD-quality video storage in its 32GB of built-in storage. You can also use this memory to stream live through the free Livit mobile app. It comes with vital accessories, like baseplates, mic, and mounts, so that you can start capturing without any hindrance. You only need to charge the camera and link it to your smart device through the 360fly app, and you are good to go.
---
Also, its rugged design as well as flat and curved mounts enable you to mount it anywhere for flawless recording. With its 240° field of view, you can be sure of not missing any moment of your target from any angle. You can easily share your recordings on social media with just a push of a button, thanks to the 360fly app. For incompatible social media channels with 360° video, you can share standard 16:9 edits as well as panoramic stills with the app.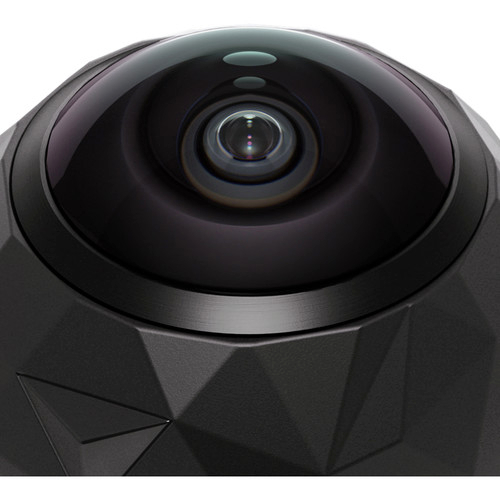 ---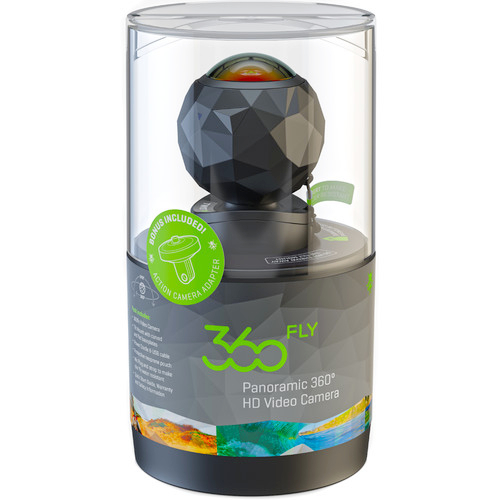 Besides, it is powered by a lithium-ion polymer battery with a capacity of 1630 mAh. This can give you an estimated recording time of more than 2 hours. If you use a 1A charger, you can fully charge the battery within two and half hours. It is compactly designed so that it can fit any corner and hidden place. With its weight standing at 4.87 ounces, you won't have issues with its maneuver, especially during installation or movement from one place to another.
TOP 10 KEY FEATURES:
| | |
| --- | --- |
| Lens Type: | 1 x 8-element glass ultra-fisheye lens |
| Aperture: | f/2.5 |
| Field of View: | 240° |
| Focal Length: | 0.03" (0.88 mm) |
| Minimum Focus Distance: | 11.8" (30 cm) |
| Video Format: | H.264 |
| Recording Rate: | Up to 20 Mbps VBR |
| Battery Chemistry: | Lithium-ion polymer |
| Battery Capacity: | 1630 mAh |
| Storage: | 32 GB |
Included in the box:
360fly 360° HD Video Camera (First Generation)
Mic Plug
Tilt Mount
Flat Baseplate
Curved Baseplate
Camera Adapter
Power Cradle
USB Cable
Carrying Pouch
Payment & Security
360fly HD Video Camera