Description
Apple Smart Cover is what people with a 12.9 "iPad Pro of choice have come to expect. With this case, they never disappoint.
Protect your 12.9-inch iPad Pro with this white Apple Smart Cover. This is the most popular accessory for this brand's device. New PU case protects your iPad display from dust, dirt and fingerprints. It's easy to clean up any dirt. Therefore, this accessory is considered the most popular. Among the main advantages of the item:
Durable polyurethane construction with soft matched microfiber lining to keep the display clean
The slim, minimal design means the Smart Cover does not add weight
A loop magnetically locks Smart Cover around iPad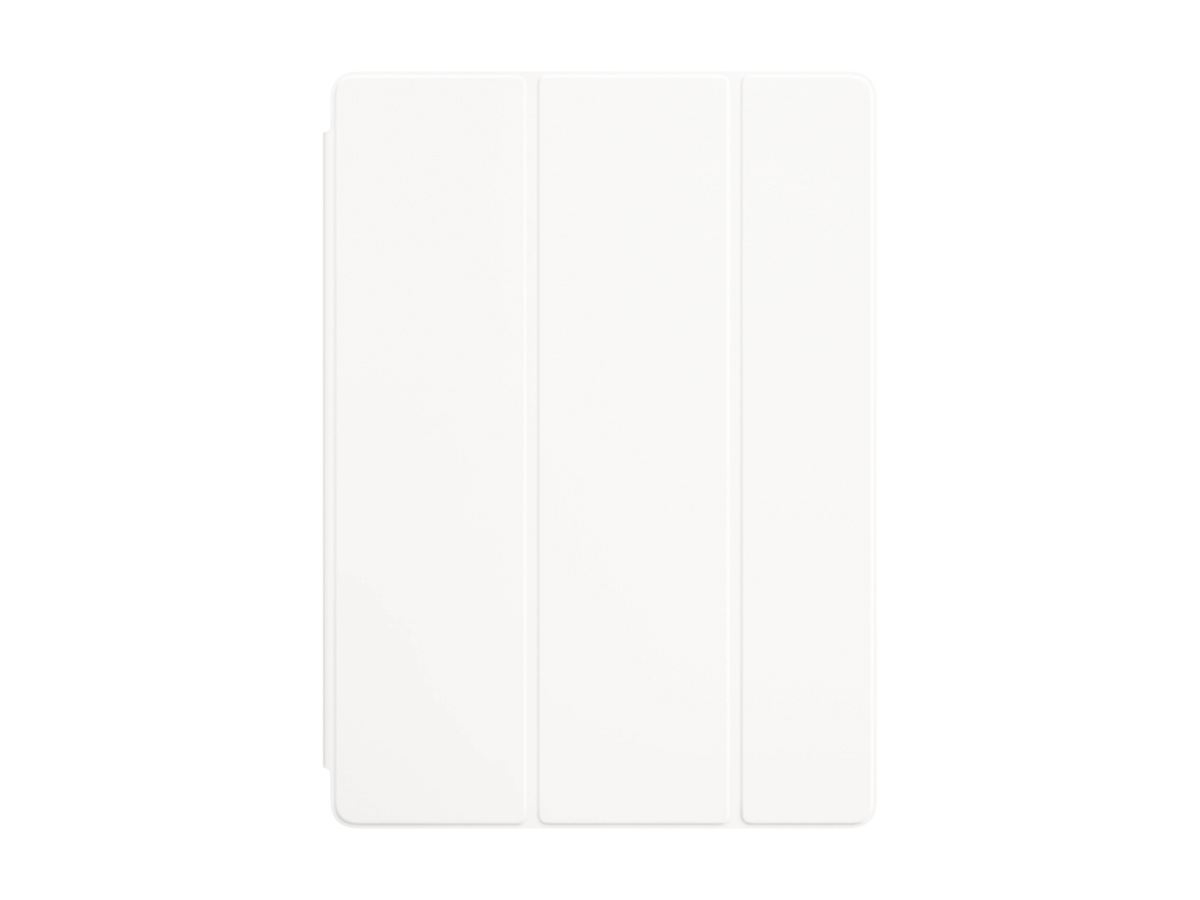 ---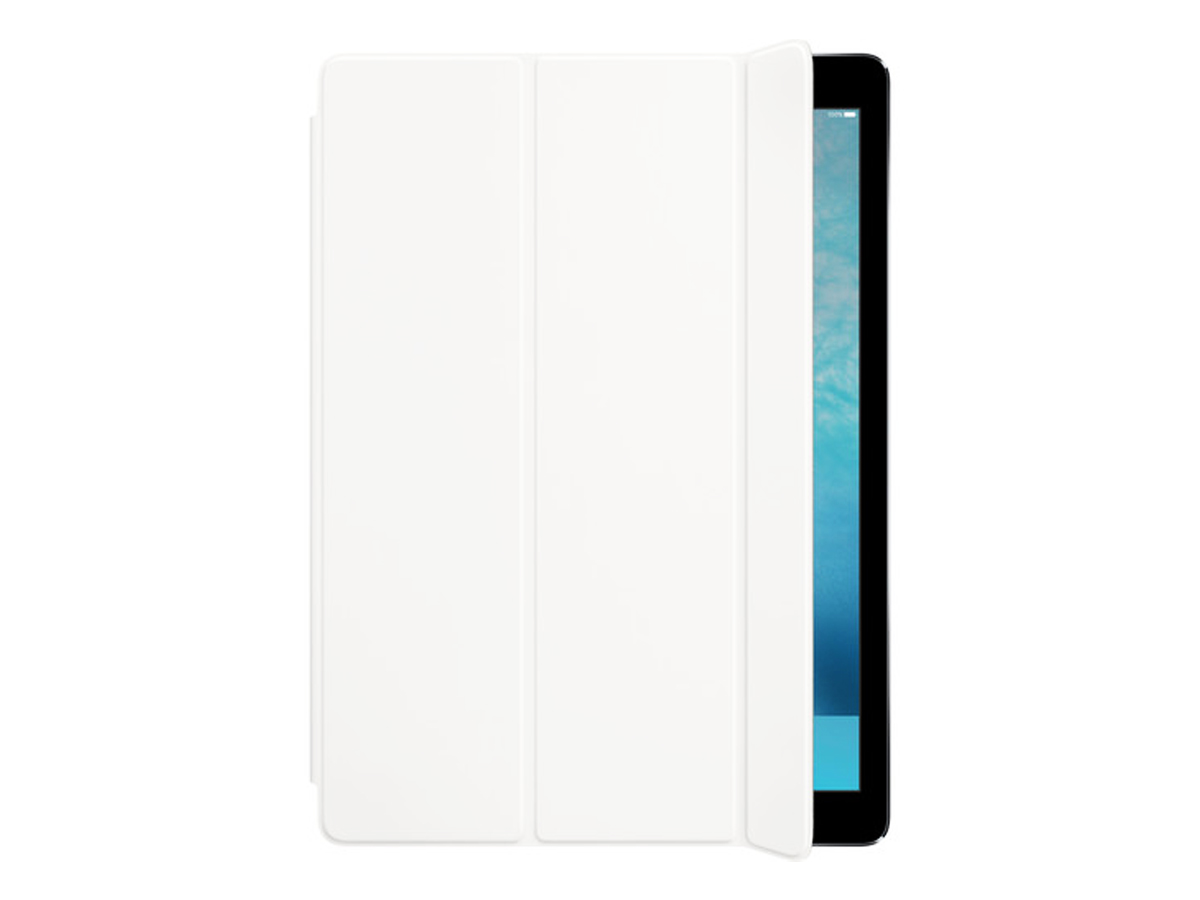 Our Take on the Apple Smart Cover for iPad Pro 12.9" (White):
When used, this accessory folds across the back and will look like a book. The top cover is held in place by magnets that activate your iPad Pro when it's open or closed. This case can also be folded into the stand for a more comfortable position when watching videos or typing. The manufacturer has done everything possible for your comfort. This is confirmed by numerous reviews of people who bought this product. People mostly write about material reliability and ease of use. This case is thoughtful down to the smallest detail, lightweight and practical. If you need to protect your tablet, you should use this particular accessory.
---
If you've bought an iPad Pro and are worried about damaging your screen, order this versatile accessory. Apple Smart Cover is an indispensable item. Thousands of people are convinced of this. Apple always worries about the user and that his equipment does not go out of the way. With a simple case, people do not have such problems. The top cover reliably protects the screen from chips and scratches. The same goes for the entire surface of the case. With this adjustment, your tablet will retain its original beauty. This is certainly that thing that many people are looking for.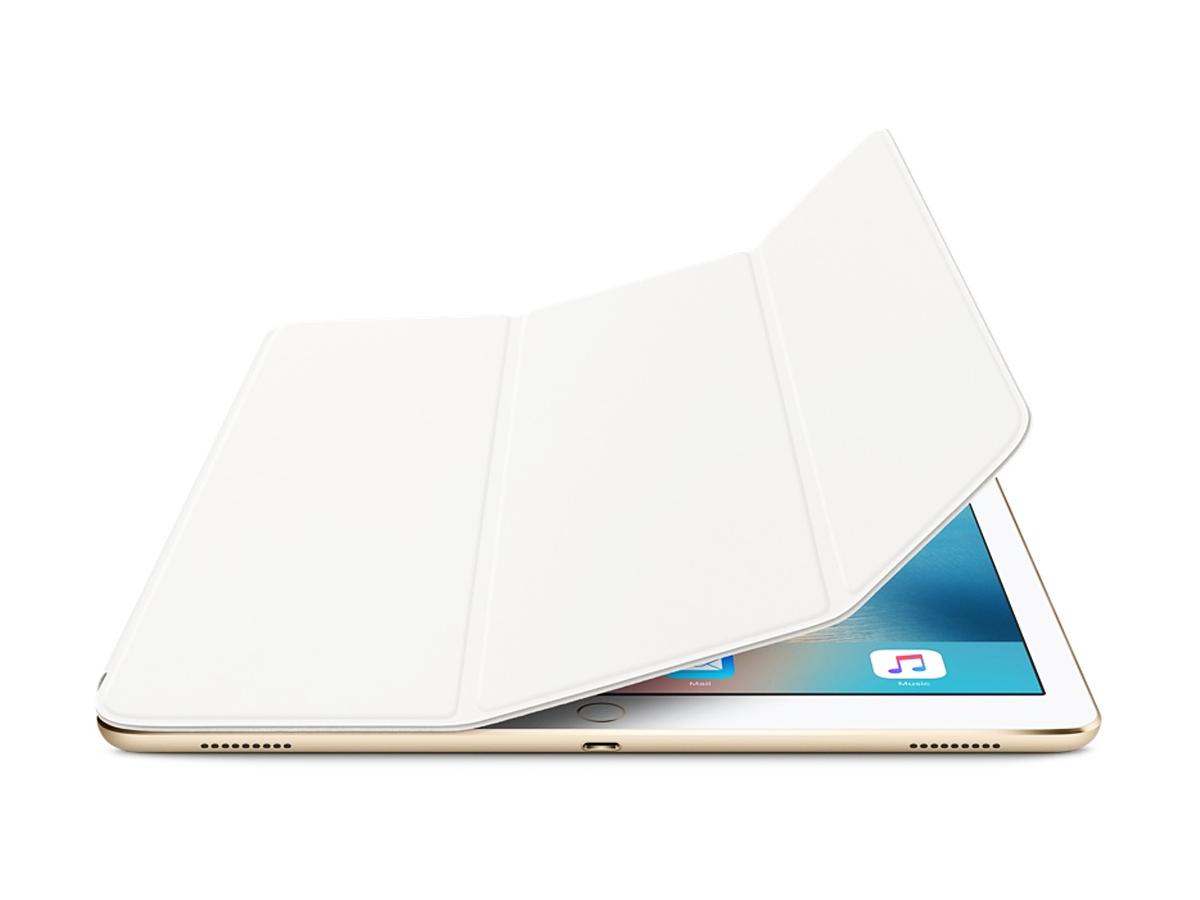 ---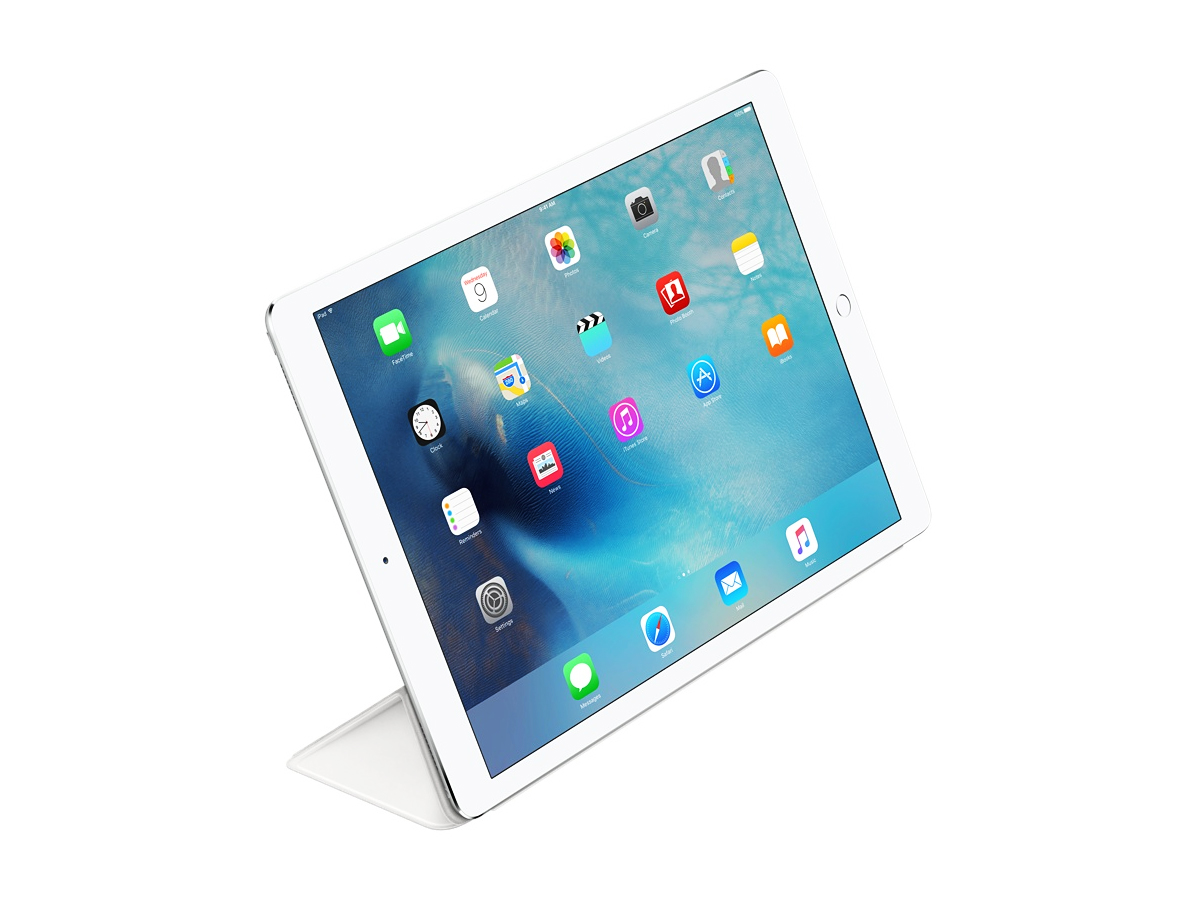 Protect your 12.9-inch iPad Pro with this white Apple Smart Cover. New case, which can also be used as a stand, should be with everyone today. With such an item, it will be convenient for people to read books, watch videos, type messages. In each case, the equipment will be protected from damage. This is important given the fragility of the display. This case weighs just 0.8 lb. This means that you are unlikely to notice that the weight of your tablet has increased. The manufacturer very carefully selected the material to make this possible.
TOP 10 KEY FEATURES:
| | |
| --- | --- |
| Material: | Polyurethane |
| Color: | White |
| Compatibility: | iPad Pro 12.9" |
| Wakes iPad: | Yes |
| Sleeps iPad: | Yes |
| Microfiber Lining: | Yes |
| Folds into Typing: | Yes |
| Folds into Viewing Stand: | Yes |
| Closure Method: | Magnets |
| Package Weight: | 363g |
Included in the box:
Apple Smart Cover for iPad Pro 12.9" (White)
Payment & Security
Apple Smart Screen Cover for iPad Pro 12.9" (White) MLJK2ZM/A