Description
The DT 770 PRO is a closed studio headphones with impressive volume. You can buy such a product today. Just order on our website.
Sound volume with compact design that amazes even connoisseurs is the main reason for buying this headphones. This model is considered the best choice for producers, sound directors, technicians and television workers. Time-tested DT 770 PRO is an established accessory in studios around the world. Key advantages of this model:
Pure, high-quality studio sound, even on the go on iPhone and Android devices
This manufacturer added soft, interchangeable, soft leather ear
Made in Germany
Practical single-sided cable (1.6 m cable)
Isolation of ambient noise approx. 20 dBA
The manufacturer used cushions that cover the ear for high wearing comfort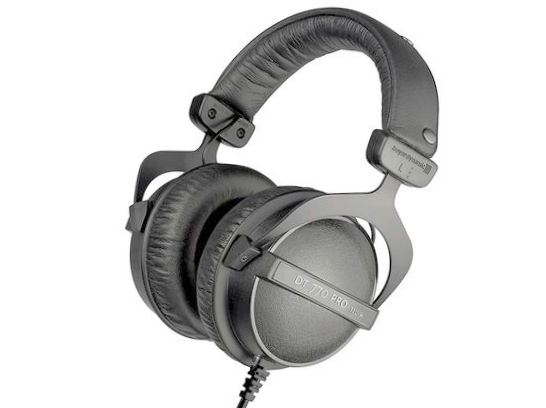 ---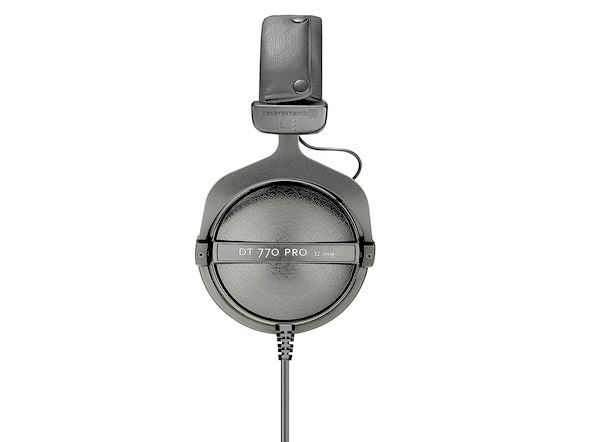 Our Take on the DT 770 PRO:
The acoustic definition and design of the DT 770 PRO are unique. The level of musical detail makes this model ideal for listening to any melody. Music lovers and experts note in their reviews that very low bass is defined and clearly reproduced. But these are not all aspects that you should pay attention to. High frequencies are converted into analytical, clear and varied sound. This is something you don't always get with devices from other manufacturers. The spatial reproduction of the time-tested model is remarkable despite the additional isolation from the environment. Durable construction with easy-to-replace parts has always distinguished this brand.
---
Durable spring steel headband provides a comfortable fit. In terms of the choice of material, the designers of this company are especially scrupulous. Soft, adjustable ear cushions provide extra comfort for extended wear. You should also note that the single sided cable allows the accessory to be frequently put on and off without damaging the internal components. Headphones of this brand are manufactured in Germany. It should be noted that the design is distinguished by orientation to the heads and ears of normal and large European sizes. The manufacturer preferred a gold-plated stereo mini-jack (3.5 mm) with an adapter for a large 1/4" jack (6.35 mm).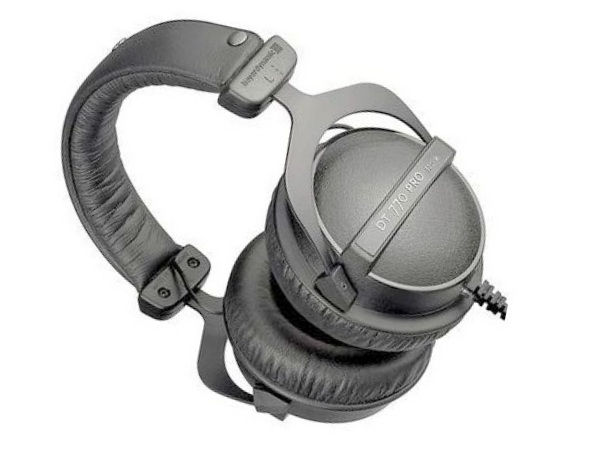 ---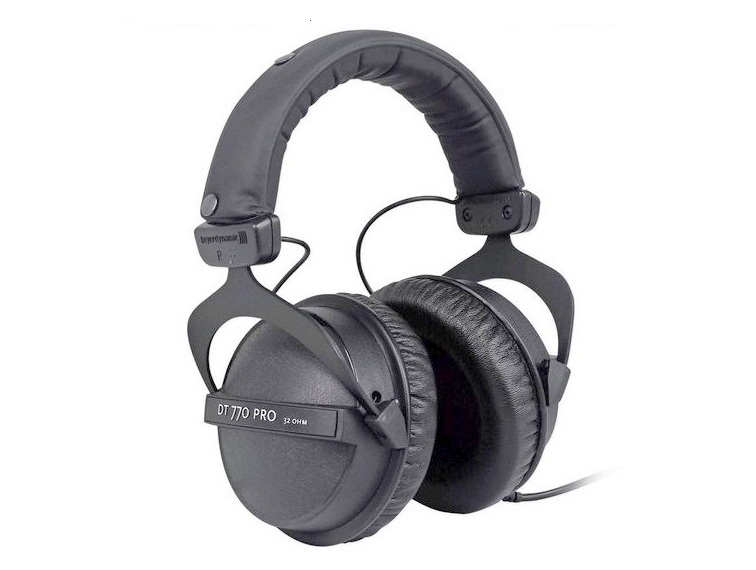 This headphones are especially appealing to professionals for their bass handling ability but also their spatial reproduction, which is absolutely wonderful for this type of headphone. This is a compact model that is considered indispensable for professional sound in the studio and on mobile devices. We're talking about tablets and smartphones. Thousands of music lovers confirm this in their reviews. If you buy the DT 770 PRO, you are unlikely to be disappointed. Do not miss the chance to order today, and we will deliver the goods in just a few days.
TOP 10 KEY FEATURES:
| | |
| --- | --- |
| Acoustic design: | Closed-back headphones |
| Declared frequency range: | 5 - 35000 Hz |
| Rated SPL: | 96 dBA |
| Acoustic scheme FI: | Yes |
| Design: | Large headphones, ear cushions around the ear (Circumaural) |
| Product Dimensions: | 9.4 x 4.7 x 11.2 inches |
| Item Weight: | 9.6 ounces |
| Cable: | 1.6 m/straight cable (32 Ω version) |
| Allowable power: | 100 mW |
| Headband spring pressure: | 3.5 Newtons (0.36 kg) |
Included in the box:
DT 770 PRO
Stereo 6.3 mm jack adapter
Drawstring bag
Operating instructions
Payment & Security
Beyerdynamic DT 770 Pro 32 ohm Limited Edition Professional Studio Headphones