Description
Beyerdynamic DT 770 PRO 80 Ohm Over-Ear Studio Headphone is popular among professionals due to its high quality. It is your ideal choice if you want to experience ultimate effectiveness.
Check out the excellent impulse response making the headphones a reference status among sound professionals.
The acoustic definition of the DT 770 PRO is exceptional. The level of musical detail revealed make these headphones ideal for monitoring purposes. Ultra-low bass sounds are defined and reproduced crisply. High frequencies are translated to an analytical, clear and differentiated sound. The spatial reproduction of these headphones is remarkable despite providing excellent isolation from the outside world.
With its wired connectivity technology, you can be sure of adequate sound delivery. It comes with a 3-meter cable so that there won't be any restriction during operations.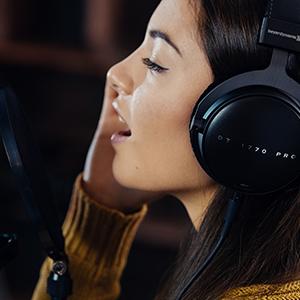 ---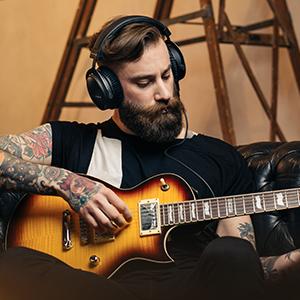 Our Take on the Beyerdynamic DT 770 PRO 80 Ohm Over-Ear Studio Headphone :
The Beyerdynamic DT 770 PRO 80 Ohm Over-Ear Studio Headphone is perfect for professional recording as well as monitoring due to its closed over-ear design. You can also use it for studio and stage recordings because it produces a sound of high resolution.
These headphones offer a sound volume that even amazes connoisseurs
The DT 770 PRO headphones remain the top choice for music producers, sound technicians and broadcast users and are a firmly established piece of equipment in studios worldwide.
---
These headphones are particularly appealing to professionals owing to their bass reference capabilities, but also because of the spacious reproduction that is absolutely remarkable for closed headphones.
The headphones offer high wearing comfort along with single-sided cable
The DT 770 PRO is incidentally also a wonderful hi-fi alternative for music lovers and non-professionals.
You will like its soft, replaceable velour ear pads, which guarantee maximum comfort when putting it on. It is made from materials of high quality, and that is why no one can dispute its lastingness.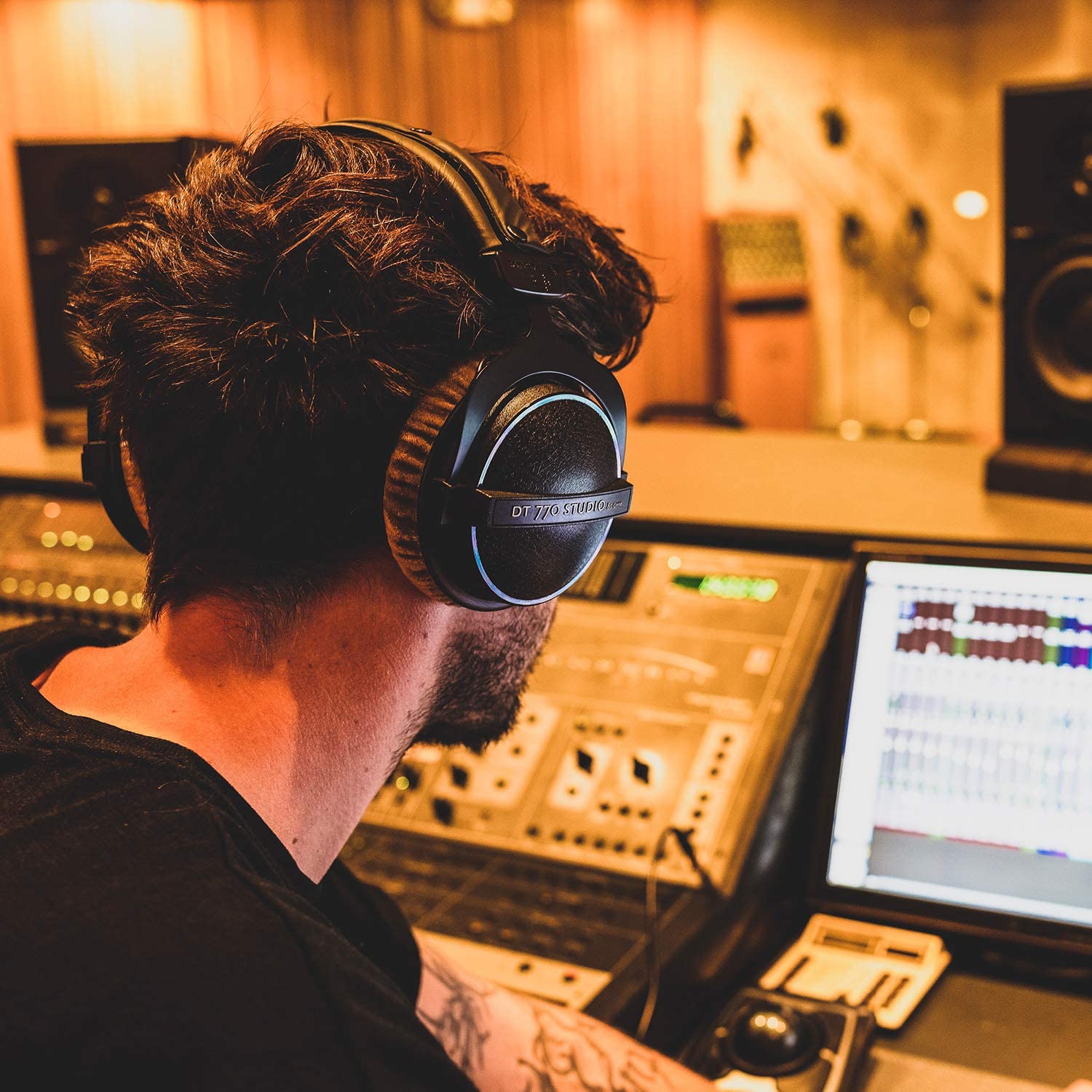 ---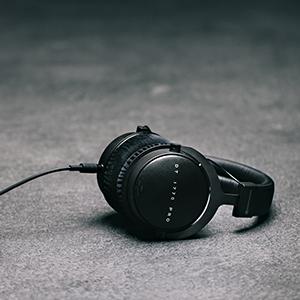 The robust spring steel headband ensures a comfortable and secure fit for the wearer. Soft, adjustable earcups provide for added comfort when wearing for long periods. The single-sided cable allows the DT 770 PRO to be put on and taken off frequently without cables getting in the way.
Besides, it features an innovative bass reflex system so that there will be an enhanced sound output. Its lightweight is a plus, weighing just 9.5 ounces to enhance ease of use.
TOP 5 KEY FEATURES:
| | |
| --- | --- |
| Resistance: | 80 Ohm |
| Connectivity Technology: | Wired |
| Cable Length: | 3 m |
| Weight: | 9.5 ounces |
| Dimensions: | 10 x 5 x 8 inches |
Included in the box:
Beyerdynamic DT 770 PRO 80 Ohm Over-Ear Studio Headphones
Payment & Security
Beyerdynamic DT 770 PRO 80 Ohm Over-Ear Studio Headphones