Description
The new T5 is the next-generation audio system. Those who ordered this product will be able to understand what real sound quality is.
Do you prefer high-fidelity audio? If so, you should buy the Beyerdynamic T5, which has clear sound and other benefits. This model is preferred by thousands of people around the world. The well-known manufacturer always uses high-quality components and implements the most advanced technologies. Other technical advantages of the model:
Tilted Tesla Drivers deliver clean and natural sound
Closed-back headset is very often chosen by music lovers looking for equipment to listen to tracks at home
The T5 has no acoustic holes to provide a unique visual interpretation
This manufacturer added a double-sided detachable patch cord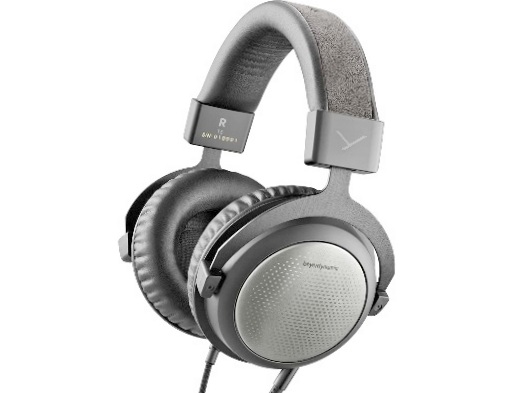 ---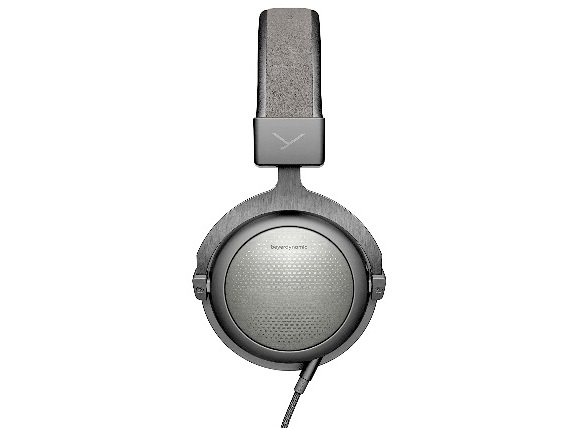 Our Take on the beyerdynamic T5 High-end Tesla Headphones (3rd Generation):
This new T5 is recommended primarily for work in noisy environments. An advanced headset is perfect for any task thanks to its closed design. Any expert will confirm this. External noise is reduced. With this model, sound does not come out. The T5 speakers are curved to achieve the greatest signature. So, the music is "in the foreground", as in a concert. This is an innovation that not every other manufacturer is capable of implementing. The Beyerdynamic team is always experimenting, which is the reason for the high demand for their products.
---
Beyerdynamic's acoustic engineers have done the impossible: the third generation T5 delivers better, more natural reproduction. This applies to bass and treble. This means that the volumetric sound becomes even more realistic. Each track will be playback much more clearly. At the heart of the T5 is Tesla's legendary drive system. This is a technology that engineers have been working on for years. Tesla drivers are designed, created, and measured by professionals. The working technical laboratory is located in Germany. The highest precision is guaranteed.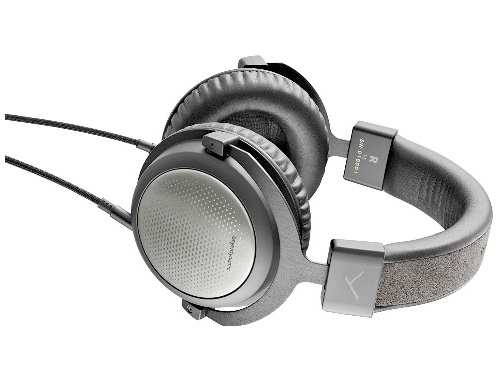 ---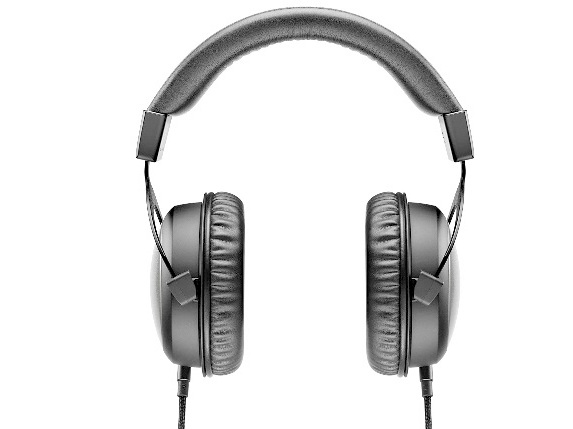 Only high-quality components are always used when creating T5 headphones. This manufacturer has created a model in polished lacquered and anodized aluminum. The cable is fabric-covered and contains copper conductors. This means that while listening to music, people feel comfortable.
For ultra-high purity of sound, the engineers have created the highest quality material. This company always implements only the best ideas. The use of Alcantara gives this model special originality, which makes it a really perfect headset. You should definitely order this particular model if you prefer the high-quality sound. Buy a headset today and you will be able to test system performance in a few days.
TOP 10 KEY FEATURES:
Brand:
Beyerdynamic
Date First Available:
September 1, 2020
Color:
Black
Fit Type:
Over-Ear
Cable Feature:
Detachable
Material:
Brushed, lacquered aluminum
Item Weight:
360 Grams
Product Dimensions:
8.46 x 5.91 x 11.38 inches
Item Weight:
12.7 ounces
Country of origin:
Germany
Included in the box:
beyerdynamic T5 High-end Tesla Headphones (3rd Generation)
Payment & Security
beyerdynamic T5 High-end Tesla Headphones (3rd Generation)